Raquel Roth
By LevellingUp
Here's a hot tip you won't hear every day…
Dentistry is a great segue into being an artist!
At least it was for Dalhousie University dental clinical instructor and #LUartist RAQUEL ROTH!
Based in Halifax, @rrothart took her skills in sculpting implants and mixing dental cement and transferred them into creating vibrant works of art. From an Intro to Acrylics class just three years ago to where she is today—represented in six galleries in three different provinces and several online galleries—we think there may be something to this!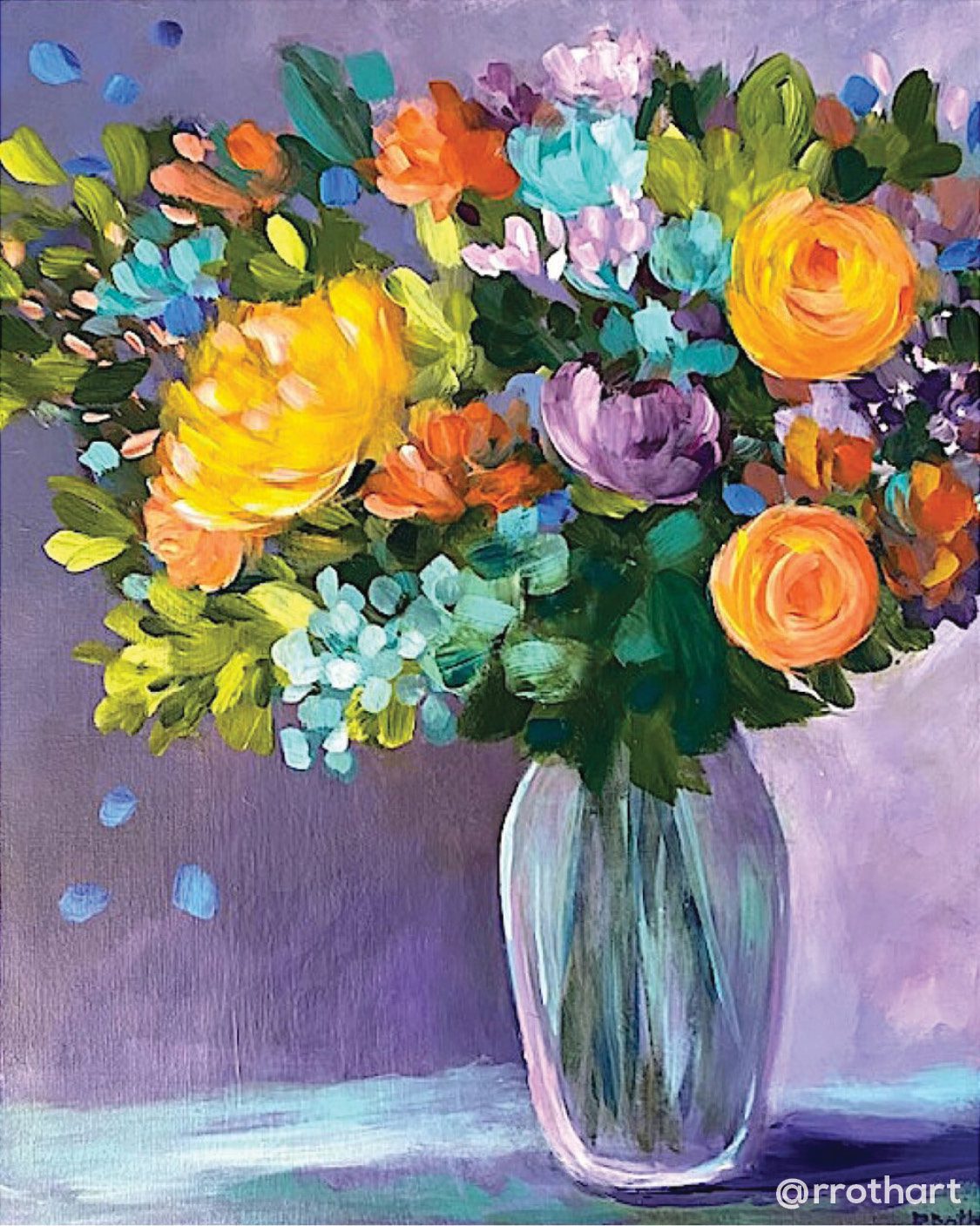 As well as being plugged into the LU online community with #LUmasters David Langevin, Gaye Adams, and Sharon Lynn Williams, Raquel has found a few fellow artists locally that "have graciously mentored me through the process of being vulnerable and showing my work for others to enjoy." That process of being vulnerable has been a challenge, but, met with great community, has also been also extremely rich and lifegiving.
The administrative and business side of art on the other hand? Less so. "But it's better than doing a root canal, that's for sure."
FOLLOW @rrothart to see her current Christmas paintings sparkling with Swarovski crystals and more gorgeous florals to come!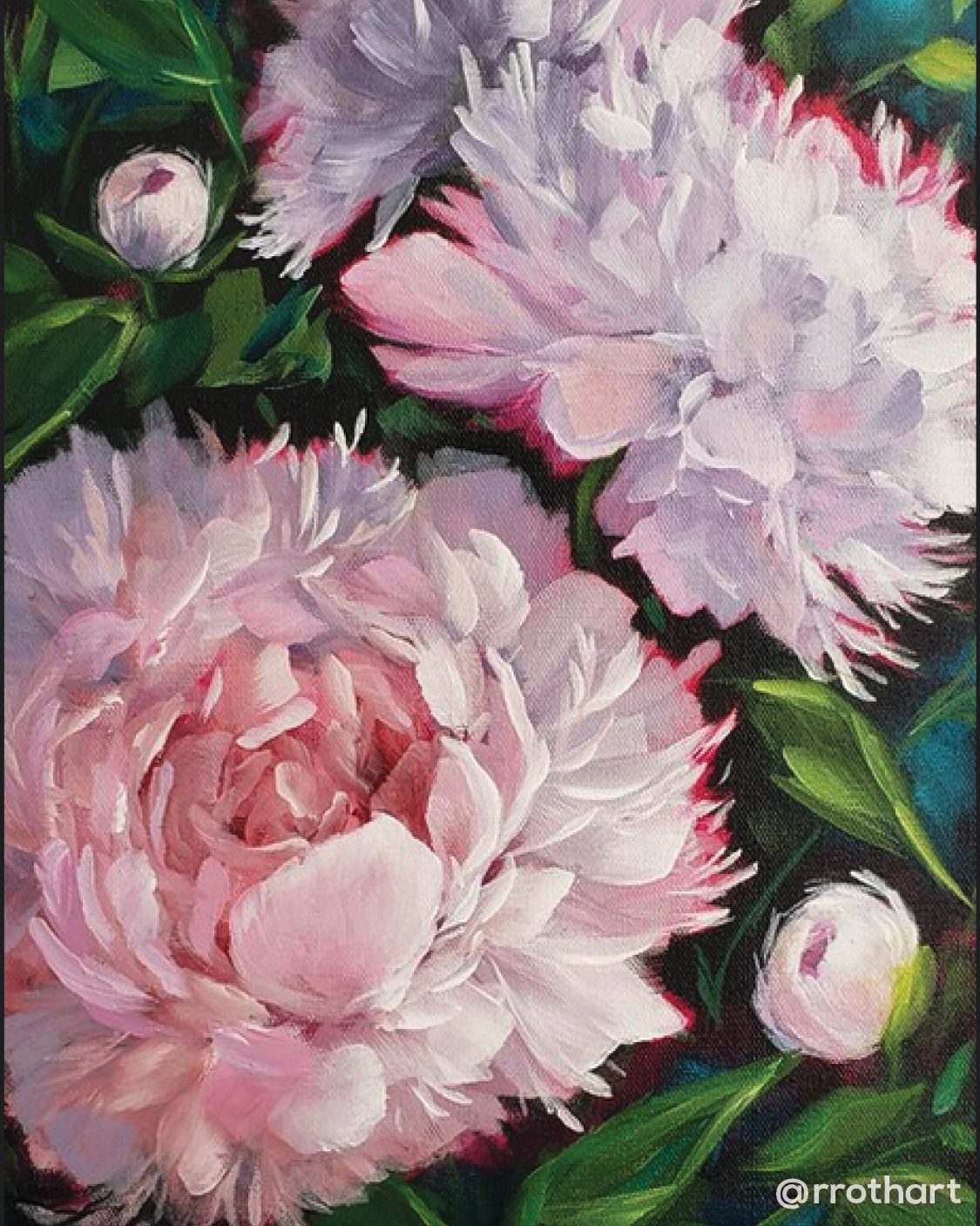 We also give credit to Raquel's unflagging persistence at getting her artwork into the world. "I've applied to lots of things and I get 'no's and that's fine. I'm just going to keep applying until something happens."
Colour is Raquel's way into the hearts of her viewers, and she receives amazing feedback from clients that her florals bring back memories of loved ones or put a smile on their faces day after day. "It's a really cool feeling to be able to touch people through art."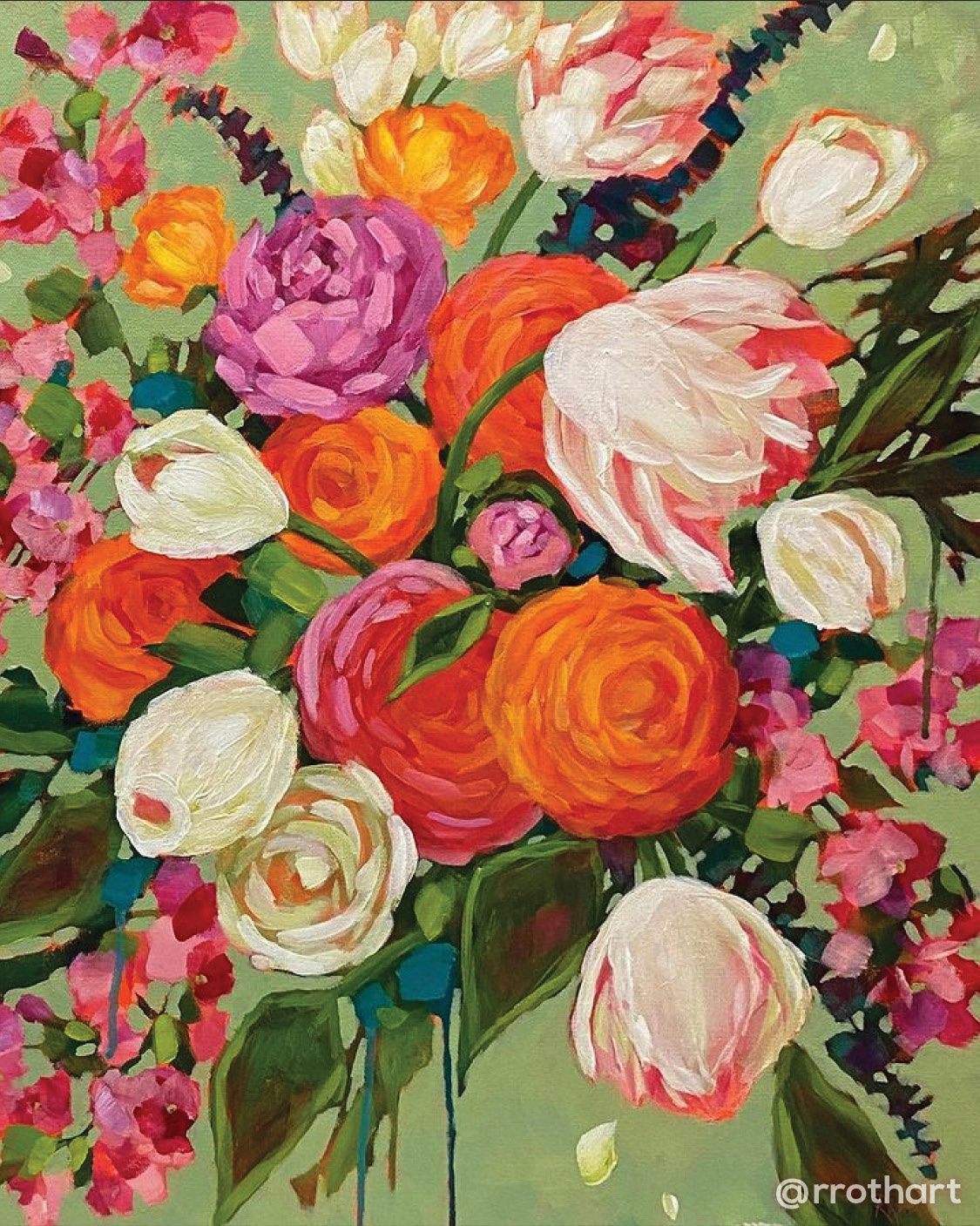 Author: LevellingUp
Date: December 9, 2021
Find Your
Master Artist GROUP!
Connect with the worlds best!