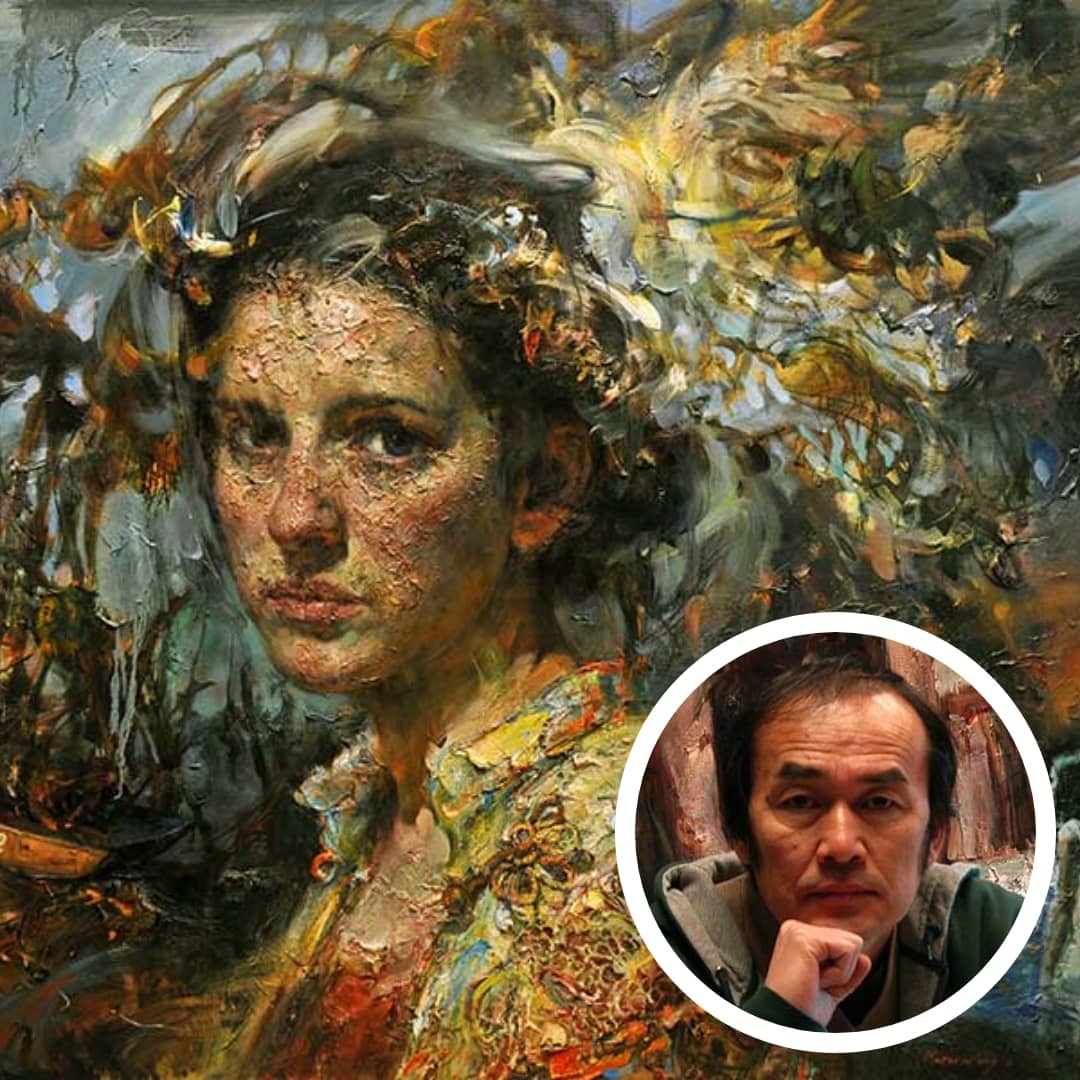 Titian's glazing technique
Titian's innovative painting techniques have inspired many great painters, including comtemporary artists of today. Learn his unique glazing and layering technique to animate any painting and become a better artist.
Instructor: Victor Wang
Audience: Fine Art Painters
For Stage(s): Aspiring, Emerging, Accomplished, Professional
Medium: Oil
Not sure what stage you are? Visit our How It Works page for details.
Starts on Friday, July 21, 2023
July 21 | Aug 4 | Aug 18 | Sept 1 | Sept 15 | Sept 29
6 sessions, 2 hrs each, every second week
6pm – 8pm MT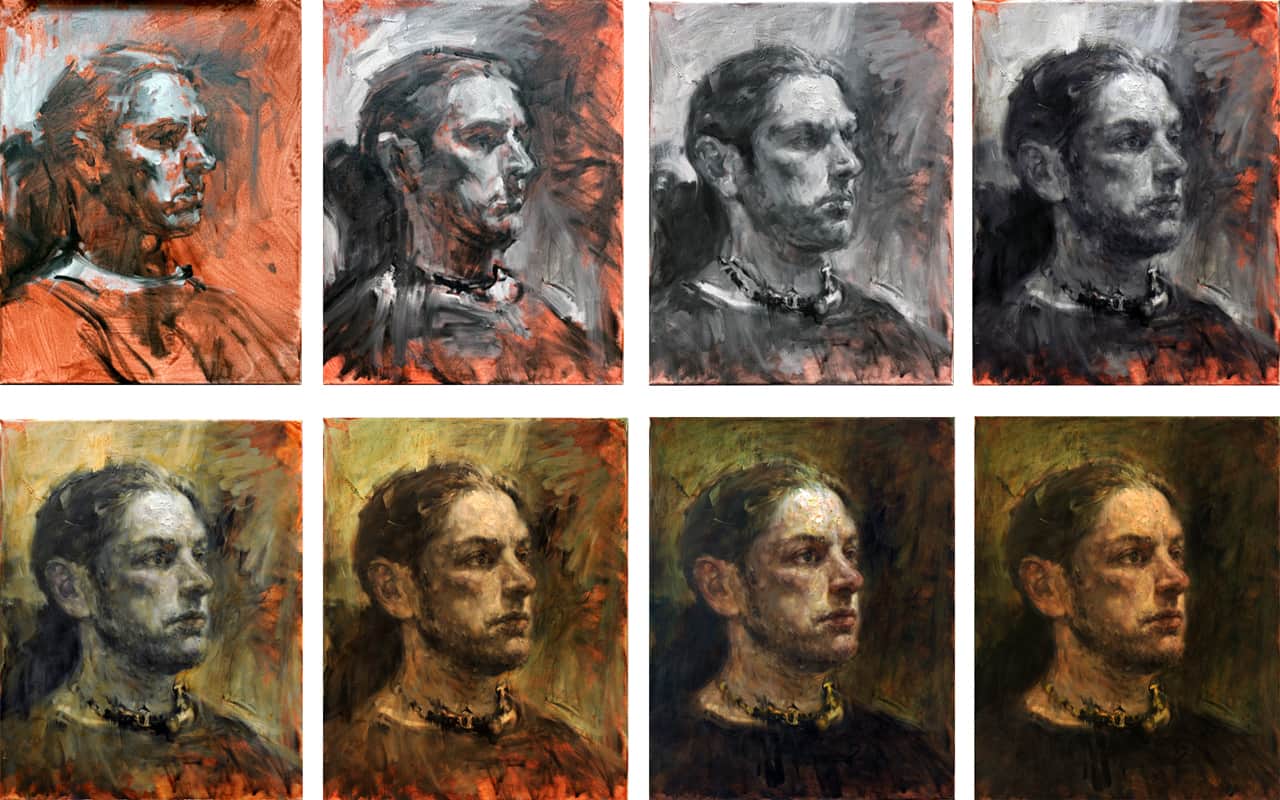 Course Description
Titian's breathtaking works of art portray a complex construction of oil paint. However, his layers were applied sparingly and in surprisingly thin washes. His method of loose, colorful brushwork and the blurring of paint across the canvas created lively, nuanced effects that bring to life the emotion in any scene.
This course is designed to teach any artist Titian's Old Master technique and enable you to apply or adapt it for yourself. You will gain skill in both mark-making and transparent luminosity from this course.
Supply List
Oil Paints:
Flake white
Indian yellow
Yellow ocher
Burnt sienna
Burnt umber
Cadmium red light
Alizarin crimson
Phthalo green
Ultramarine blue
Ivory black
Neo Megilp soft gel medium
Cold wax
Canvas
Instructor Bio
The human figures in my paintings represent the emotional tension and psychological drama of life's turning points. The blend of luminous color and buttery texture evoke the enigmatic environment where these moments of meditation originate. I have interwoven the sunflower – a symbol throughout my life embodying both sorrow and joy and collaged images from China's Tang Dynasty – a signature of my heritage into my paintings.
I am influenced recently by the way Auguste Rodin used clay to model figures, In his Sculpture contains expression and dramatic body language and through his marvelous clay marks making we could sense of inner emotions and feelings. So I have tried to treat my color paints as clay to build up the form on canvas.  The thickness of the paint evokes a sculptural physicality and multi-level quality.
How many registrations are required for a course to start?
A minimum of 6 registrations are required.  If 6 registrations are not received by the time the course is 24 hours from starting, the course will be cancelled and all registrants will receive complete refunds.
What is the maximum number of people in a course?
This varies for each course.  The maximum number of registrations is decided by the instructor.
Can I get a refund?
Up until 24 hours before a course's first session you can receive a complete refund. You can cancel your registration via the My Account portal, or by contacting Registrations@Mastrius.com.
After this time no refunds will be given (if you have extenuating circumstances you believe justify a refund, contact us at Registrations@Mastrius.com).
Can I register for a course already in progress?
No. Once a course has started, no new registrations are accepted.
Where will my course be held?
All courses meet online over Zoom. You will need a device equipped with a camera and a microphone to fully participate. 
If you have not used Zoom before, learn about how to use it here.
If you don't regularly use Zoom, we recommend you join your first session 10-15 minutes early in case your computer needs to install or update Zoom.
How do I join my course?
You will receive a welcome email from Registrations@Mastrius.com when you register.  This email includes the Zoom link to join your course session.  You will also receive 24 hour and 2 hour reminder emails before each session, and each of these emails includes the Zoom link.  You can also access the Zoom link to join your course in your MastriusChat group.
Are the sessions recorded?
Yes, every session is recorded and are typically available 24 hours after a session ends.  All session recordings will remain available for the duration of the course, and for one month following the last session.  The recordings are viewable within the MastriusChat platform, and cannot be downloaded.
What if I miss a session?
You'll be able to watch the session's recording.  If you have questions the recording doesn't address, you can ask them in the chat feed of your course's private MastriusChat group.
What is MastriusChat?
MastriusChat is an online discussion platform.  You and your fellow course registrants will be assigned to a private MastriusChat group where you can connect and support eachother via the chat "feed". Your group is also where you'll access the session recordings. Other resources in your MastriusChat group include a link to join your course sessions, and a library your instructor can use to share resources.
What is a Navigator?
A Navigator is an artist who joins your course to ensure both instructor and registrants have an enjoyable experience. They support (as required) with technology, timekeeping, moderating questions, and between-session discussions on MastriusChat. The Navigator has also joined the course as participant, and just like you, they're wanting to grow their skills and learn the material.
I'm not ready to register because I still have questions. Who do I contact?