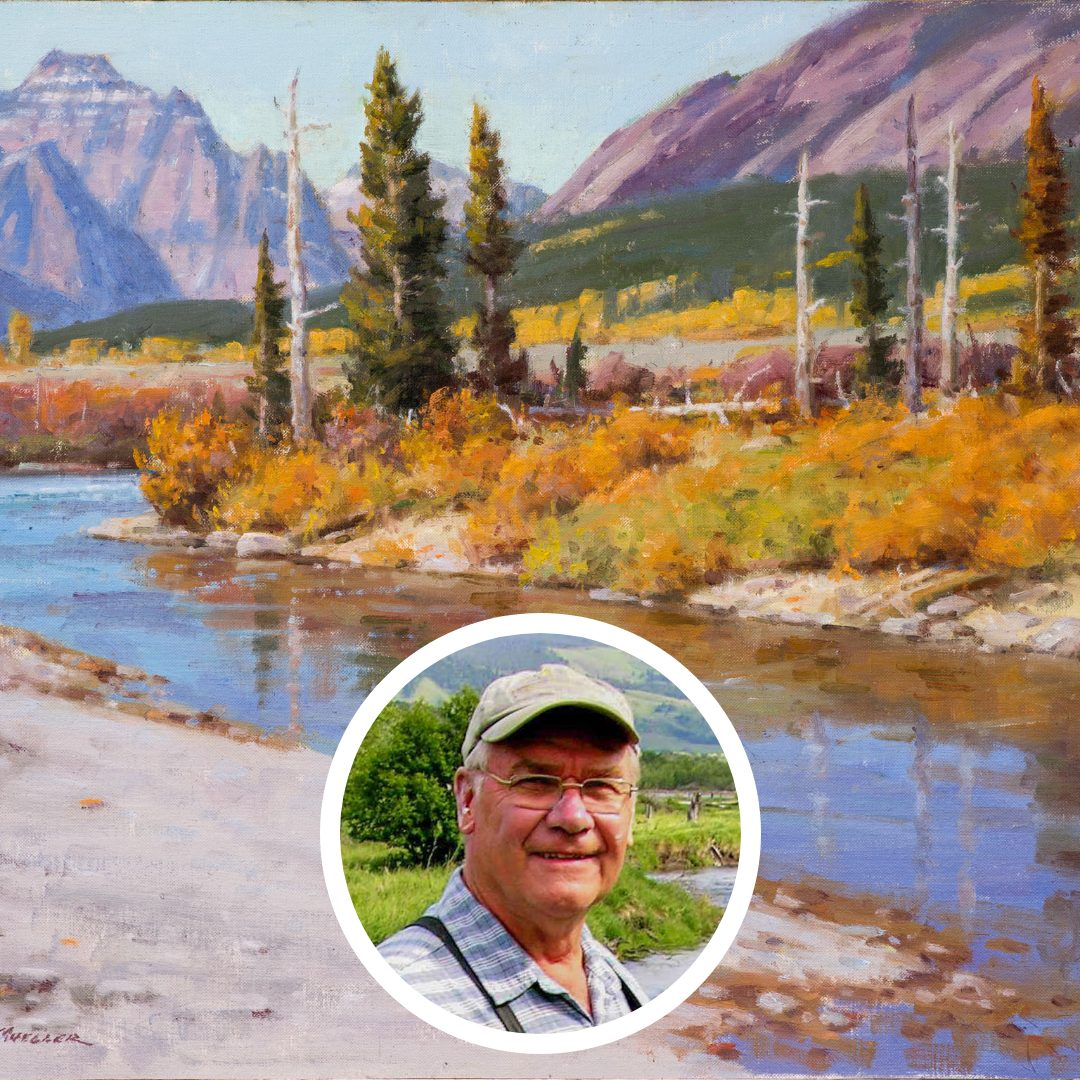 This course will focus on what good drawing and design is and how to achieve it. Learn how to apply these skills to improve your work while taking your personal style into consideration.
Instructor: Ned Mueller
Audience: Fine Art Painters, Digital Artists
For Stage(s): Aspiring, Emerging, Accomplished, Professional
Medium: Does not focus on a specific medium – Charcoal, Oil, Pastel, Conte, Acrylic are all OK
Not sure what stage you are? Visit our How It Works page for details.
Starts on March 4, 2023
Mar. 4 | Mar. 11 | Mar. 18 | Mar. 25
4 sessions, 3 hrs each, every week
11am – 2pm MST
Course Description
Most of what we are doing as Artists or anyone else… is trying to improve the quality of our work.
For the most part, acquiring good or great drawing skills improves our eye, our judgement which improves the quality of our work.
Also using those drawing skills and applying them to the principles and elements of design, will make our designs and compositions better.
This class will focus on developing these concepts with demonstrations and presentations that illustrate how we can better achieve that better quality we want.
Supply List
Oil Paints:
Titanium White
Cadmium Yellow Light
Cadmium Orange
Cadmium Red Lite
Alizarin Crimson
Transparent Brown Oxide
Chromium Green Oxide
Viridian, Cobalt Blue
Ultramarine Blue
Ivory Black
Brushes: Bristle brushes, mainly filberts and brights in various sizes. Perhaps round sables for detail or to sign your name.
Surfaces: Bring a variety of sizes of canvas or linen panels up to 14″ x 18″. Use sizes you are most comfortable with. If you haven't been painting long, you may want to use smaller sizes to work on color studies.
Extras:
A good size container to clean your brushes and a small cup for your medium
A palette
Palette knife and/or scraper to clean your palette and a roll of paper towels
Photos: Bring some of your favorite photos to work from. I have great photos of landscapes, seascapes, boats, and figures from all over the world that you are also welcome to use!
Please don't get dissuaded by the list of supplies—most students probably have a lot of the materials already. Art supplies have become more expensive, but try not to get the cheapest panels and paints as they can often be more frustrating and discouraging to use. Just do the best you can. You may want to get your supplies after the first week's session so you can decide what you think will work best for you.
Bring a good sense of humor—we will work hard and have a good time doing it!
Instructor Bio
Ned received a scholarship to study at the prestigious Art Center School of Design Los Angeles, and continuously worked at honing his craft, while making a living and raising his family. Because he could draw so well, Art Center he was asked to teach a drawing class of some of the best High School students in the Los Angeles area and substituted for faculty Instructors when they could not make a class. All the Instructors at Art Center School of Design were working professionals and students were held to a very high standard or were required to leave.
Working to develop his career, he was hired as an Illustrator, Courtroom Artist, Advertising Story Board Artist, Architectural Drawings and Renderings, Cartooning, Concept work for Disney, Book, and Magazine illustrations. He has exhibited in most of the Major Traditional/Impressionistic Shows in the country, has been in numerous Museum shows and has had three major exhibitions at the Frye Art Museum in Seattle is one of the few Artists invited to do a demonstration and workshop through at the Seattle Art Museum. His hard work, determination, and commitment to his craft, has resulted in a long and Award-winning Art Career producing a prolific and wide array of work in many different media, quickly establishing himself as a highly skilled Fine Artist and teacher.
Designated Master with the Oil Painters of America & the American
Impressionist Society
Built concept work for Disney
Teaching for over 60 years
Formerly a cartoonist
Produced courtroom art for TV