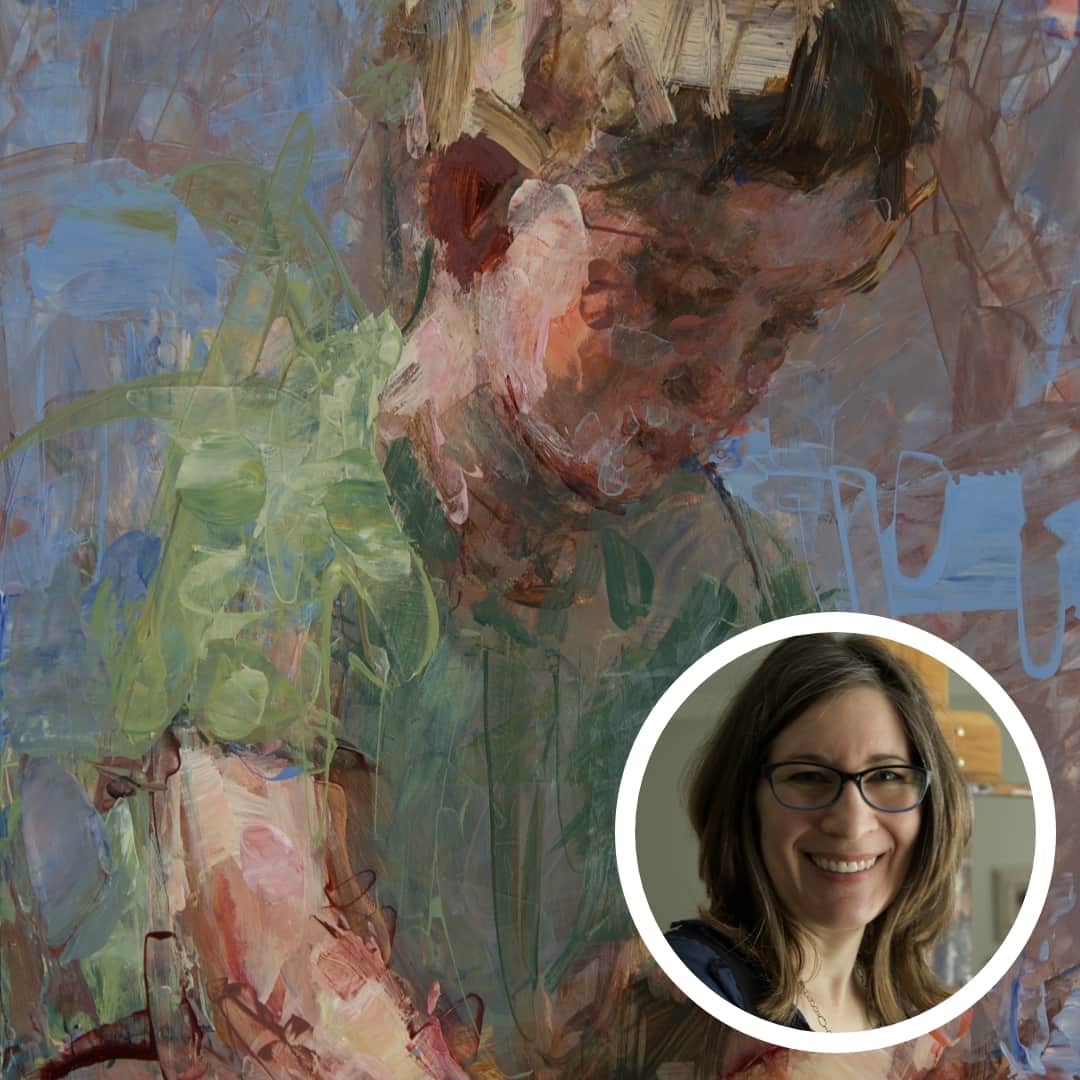 Build your confidence in working with acrylics! Discover basic core ideas that will change your approach to working in acrylic and learn unique techniques that take advantage of acrylic's fast drying time.

Instructor: Chantel Barber
Audience: Fine Art Painters
For Stage(s): Beginner
Medium: Acrylic
Not sure what stage you are? Visit our How It Works page for details.
Starts on Thursday, May 25, 2023
May 25 | June 1 | June 8 | June 15 | June 22 | June 29
6 sessions, 2 hrs each, weekly
6:00pm – 8:00pm MT

Course Description
Are you looking for a great introduction to the acrylic medium? Do you want to add techniques to your work that make it more expressive, impressionistic, and painterly? Do you currently work in oil but have the desire to explore acrylics? This course is for you!
We will cover:
Essential materials for working in acrylic
Palette preparation
Overcoming value shifts that often occur when acrylic dries
Controlling paint application
Color mixing with emphasis on hue, value, and chroma
The importance of edges
Keeping a painting loose with a sense of movement when working with fast drying paint
Avoiding over-blending
Supply List
Filbert natural white hog bristle brushes in sizes 2, 4, 6, 8, and 10.
I recommend and use Silver Brush Grand Prix Superior Bristle Brushes & Robert Simmons Signet Brushes, but other Filberts will do as long as they have a stiffer feel. Brush sizes are not standard among all manufacturers, so it is good to look up Silver Brush Grand Prix Superior Bristle Brushes online, using my above recommendation as a guide. Optional: For finishing details, I recently began using Silver's Ruby Satin
Dagger Striper in sizes 1/2" and 3/8" along with their Silver Silk 88 Long Liner in size 2.
Masterson's Sta-Wet Red Premier Palette (12×16) with sponge & Masterson's Palette Paper. This simply is a must. Without this system, the paint will dry quickly and be difficult to work with.
Palette knife
Painting towel—thick white cotton for wiping excess paint
Container to hold water when painting
Liquitex or Golden Heavy Body Acrylic Paints (other brands are acceptable)
Cadmium Yellow Light
Cadmium Orange
Alizarin Crimson Hue
Ultramarine Blue
Titanium White
Transparent Burnt Umber
N8 Neutral Grey (made by Golden—Heavy Body)
It is best to avoid the hues of Cad Yellow Light and Cad Orange but purchase the true color instead.
N8 Neutral Grey is a very light grey used instead of white for mixing—this allows white to be saved and used to mix the lightest highlights.
I only use one Open Acrylic on my palette—Transparent Red Iron Oxide by Golden—all other paints are Heavy Body Acrylic.
Painting panels—sizes 16×20 and smaller are acceptable. I recommend making sure panels are primed with adequate gesso. Sennelier makes a fabulous acrylic white gesso.
Paper towels—blue shop towels are highly recommended
Instructor Bio
Chantel Lynn Barber yearns to promote the human spirit in her work. She believes that when it comes to the human race, there is more that unites than divides. There is beauty in everyone, regardless of whether they measure up to society's definition of beauty. Not only their joys, but their sorrows too. She wants to show the beauty in the human condition.
Chantel is on a journey to capture the vision in her mind's eye – the one blood we as humans share. And she does it all in acrylic – with strong color, energetic brushwork, light and story.
Her loose style draws the viewer's attention, visually beckoning them to wonder at the essence of life.