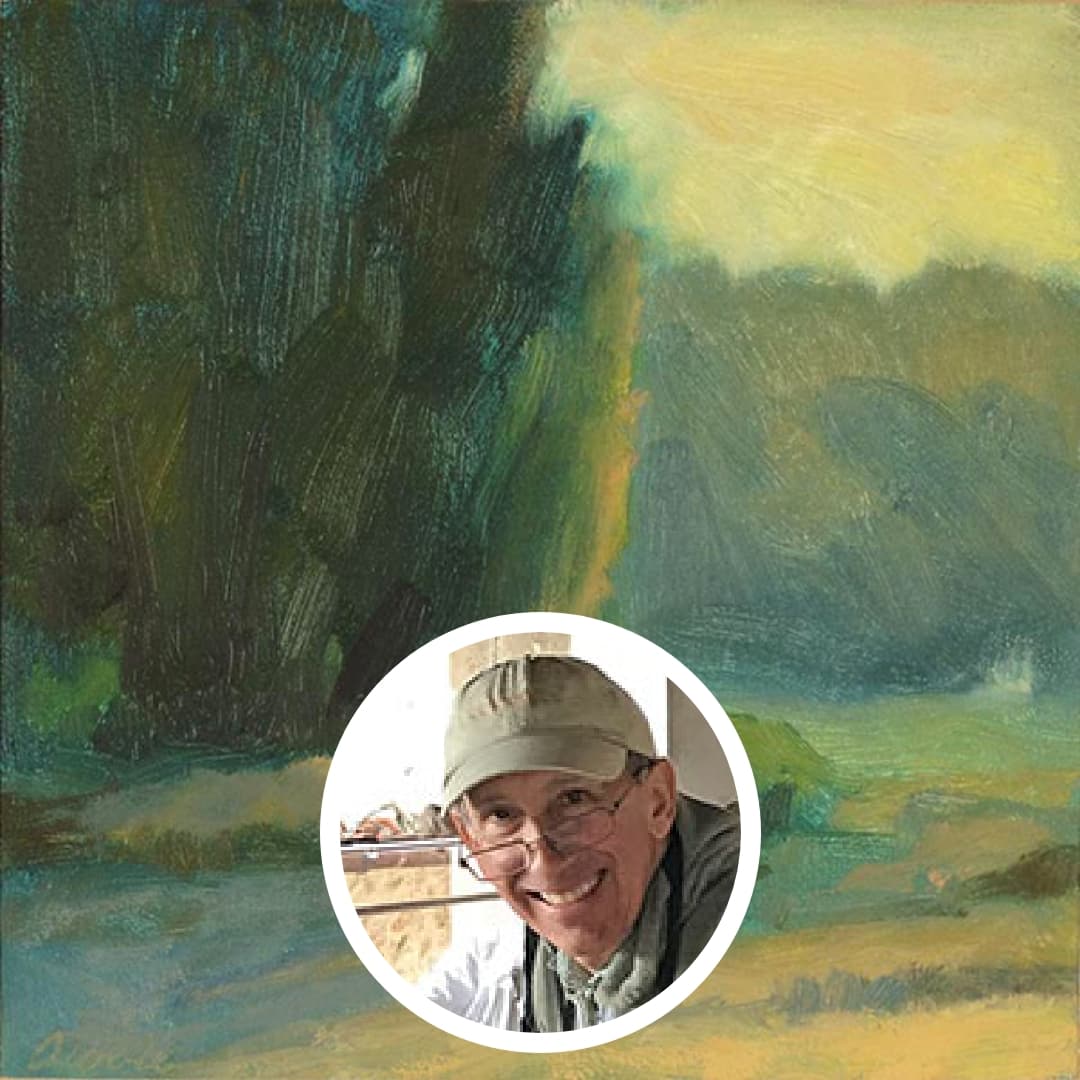 Real World Composition for Landscape Painters
Composition remains the most elusive area of many painters' practice. Why? Because its energies are abstract and often hidden beneath the narrative story of the painting. This class exposes these hidden energies and builds greater awareness of the foundational shapes that drive a composition.

Instructor: Mitchell Albala
Audience: Fine Art Painters
For Stage(s): Aspiring, Emerging
Medium: Acrylic, Gouache, Oil, Pastel, Watercolour
Not sure what stage you are? Visit our How It Works page for details.
Starts on Friday, October 27, 2023
Oct 27 | Nov 3 | Nov 10 | Nov 17 | SKIP ONE WEEK — Dec 1
5 sessions, 2.25 hrs each, weekly
11:00pm – 1:15pm MT

Course Description
This online course takes a "real world" approach to composition. Rather than applying a checklist of theories and principles to your paintings, we will only work with the energies and shapes that affect our compositions practically.
Working from photographs with useful exercises in both black-and-white and color, weekly critiques, and analysis of master compositions, this class covers:
Shape Identification: To take charge of your composition, you must be able to see it in terms of foundational shapes. Learn how to use the 3-value notan to define the major shapes of your composition.
Variation and Differences: The key to dynamic and interesting compositions is variation. How do various elements differ from one another in their "pacing and spacing," size, weight, and orientation? Learn how to apply each of these forms of variation.
The Picture Window and Format: The rectangular window that serves as the boundary of our subject has a profound effect on the composition. It tells us what will be included, what will be left out, and how the major shapes relate to one another. How does format—horizontal, vertical, or square—affect the composition?
Movement: Movement animates the composition. Learn about movement through diagonals, the difference between "direct" and "implied" pathways, circular movement, and how to diagram movement in paintings.
Active Negative Space: Negative space presents itself differently in landscape than it does in still life or figurative painting. Negative space is often the sky, large bodies of water, or wide open fields. Learn four methods of "activating" these spaces to ensure they are fully integrated into the composition.
Supply List
PDF supply list provided closer to class start.
Instructor Bio
My work has always been driven by three visual imperatives: the inherent abstraction within nature, pattern, and unified light.
A painting can reach a viewer in different parts of their mind. One part responds to things we can name like houses, trees, clouds, and the narrative itself. Another part responds to aesthetics such as color, shape, or movement. This is the part of the mind I want to reach. I consider a picture most successful when the viewer is struck by these aesthetics before they recognize the actual subject.
Color harmony is a core instinct for me. The landscape, with its atmosphere and unified light, is an ideal subject with which to pursue this interest. If I cannot make all the colors in the painting feel as if they are bound together through a unifying color of light, then I will not consider the painting entirely successful. In my work, this cohesiveness often is often achieved with a very limited palette. Each of my paintings also has a distinct color chord, which is meant to capture a particular color of light or time of day.
In my current work, the Azure and Asphalt and Rooftops series, I bring my interest in unified light and pattern to the urban landscape. These works explore the abstract patterns formed by reflected light on the streets and rooftops at sunset. In these works I strike a delicate balance between simplification and detail: I have to include enough visual cues to make it clear to the viewer that it is an urban landscape, but few enough that it doesn't distract from my primary interest, which are the abstract patterns and the light.