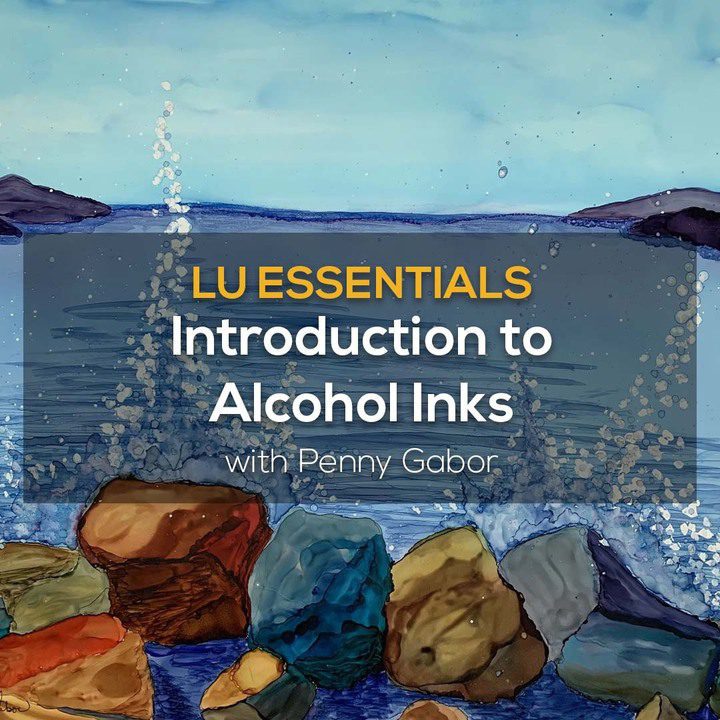 Weekly online classes for 4 weeks with a Professional Artist
Max 20 seats available
Automatic 15% OFF for LUmembers
STARTS ON
November 16, 2021
Tuesday's @ 6pm – 7pm MST / 8pm – 9pm EST
Runs for 4 weeks
Nov. 16, 23, 30 & Dec. 7
By the end of this course, YOU will…
have a better understanding of alcohol inks and substrates, how they work, the different kinds available, and a variety of beginner techniques.
You will also learn how to seal, varnish and UV protect your work.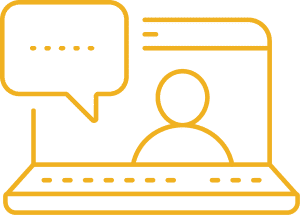 Meet online for 1-hr every week
for 4 weeks via video conference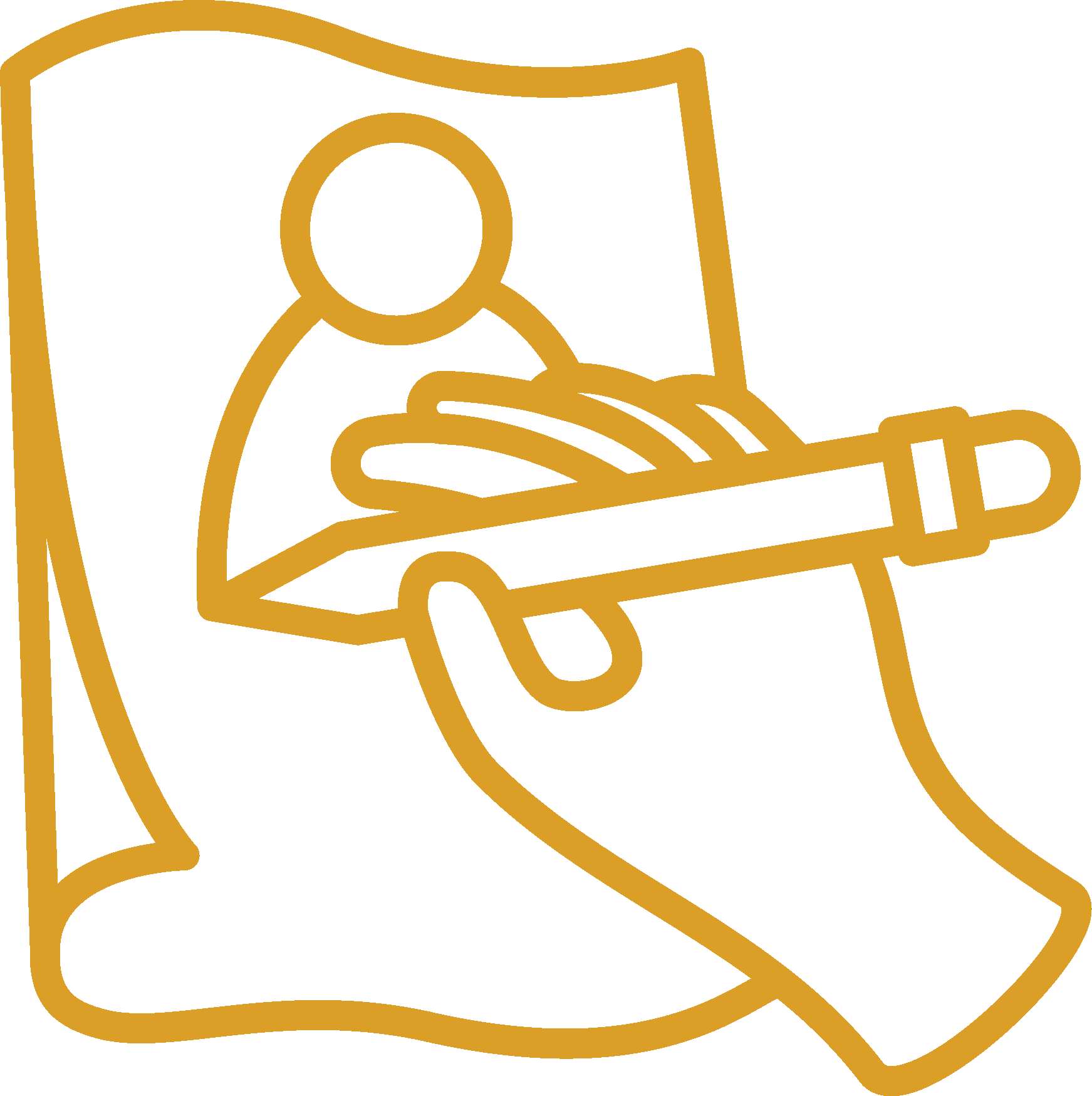 Practice-based homework
and accountability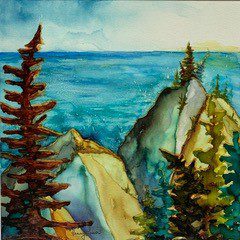 Week 1
Learn what materials you need to get started. How many inks, substrates, alcohol and brushes.
*No materials needed for first session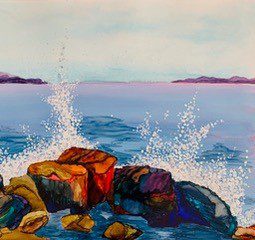 Week 2
Learn a variety of techniques while I demonstrate and answer your questions. We will also discuss how to make helpful colour swatches for future reference.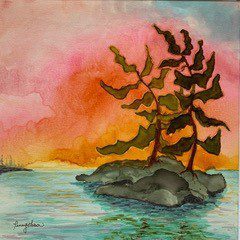 Week 3
Learn to explore alcohol inks along side me. We will go through a variety of exercises together.
Week 4
Continue exploring together and practicing techniques. We will finish up with instructions on how to seal, varnish and UV protect the artwork.
Starts November 16, 2021
Tuesday's @ 8pm – 9pm EST
Runs for 4 weeks
Nov. 16, Nov. 23, Nov. 30,
Dec. 7
PENNY GABOR
What Are Alcohol Inks?
Alcohol Inks are a lot like watercolours, but it is alcohol to alcohol inks that is like water to watercolours. The inks are a solution of dye dissolved in isopropyl alcohol and recognized by their intense, highly saturated, translucent colours.  
They look brightest when painted on something non-porous. Most of the time, I use Yupo paper which is much like paper in its appearance and weight, but is a non-porous synthetic paper. 
The inks are very interesting to work with because they are always live. Even after a piece has dried (but before it is sealed, if a drop of alcohol or alcohol ink touches it, all the colours that are touched by that new ink react. Unlike traditional painting, alcohol inks don't layer or blend. They tend more to push each other out of the way – creating wonderfully organic lines. Sometimes the paper beneath stains, but the ink is still moved to one side creating those dark edges that are so interesting.
It means that things don't always turn out as planned and my job as the artist is to work with what is happening and turn it into something beautiful. 
I love their unexpected and uncontrollable nature – it leaves lots of room for creativity and intuition.
Frequently Asked Questions
What is an LUessentials Class?
LUessentials Classes help artists learn fundamental skills. They are focused classes each led by a Professional Artist.
Classes take place weekly for 4 weeks. Each session is 1 hour long, live and in-person over Zoom videoconference.
Who are Luessentials for?
LUessentials are for artists at all levels who want to learn the foundations of the craft.
What is the format of the LUessentials Classes?
LUessentials Classes are:
1 hour long
Meet at the same time, weekly, for 4 weeks in a row
Meet over Zoom
Are the LUessentials Classes recorded?
To ensure the safety of our community, we record all videocalls. However, these recordings are NOT available to participants in LUessentials Classes.
We believe that interacting with other artists is essential to an artist's growth, and so we've made LU incredibly accessible via videocall. We want you to attend each of your classes in-person.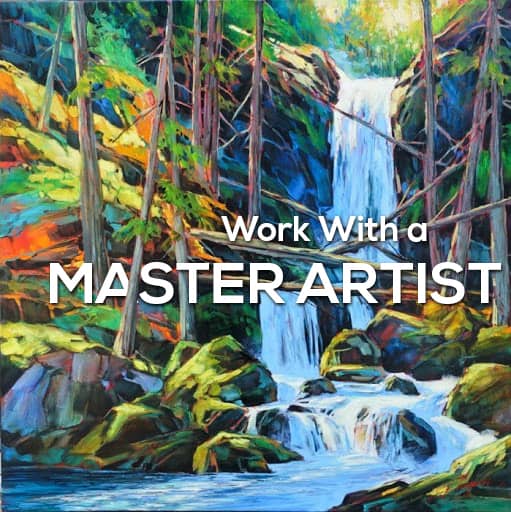 ARTIST MASTERMIND COMMUNITY
Get the very best advice, training, support, & positive pressure from a Master Artist alongside a small group of artists, just like you! 
Be the First to Know!
When you join the Artists' Network you'll get FIRST DIBS on all NEW Mastermind Groups.
You'll also, receive helpful advice, articles and book suggestions to help you level-up your talent.