Ontario-based #mastriusnavigator PENNY GABOR knows that life rarely takes us in a straight line. In fact, she's embraced it as an art.
Penny began creating hopeful paintings with alcohol inks after her husband gifted them to her one Christmas. "The inks are very interesting to work with because… even after a piece has dried, if a drop of alcohol or alcohol ink touches it, all the colours that are touched by that new ink react. Alcohol ink is a natural metaphor for life—a reminder to continually embrace the unexpected, and persevere until something of beauty emerges."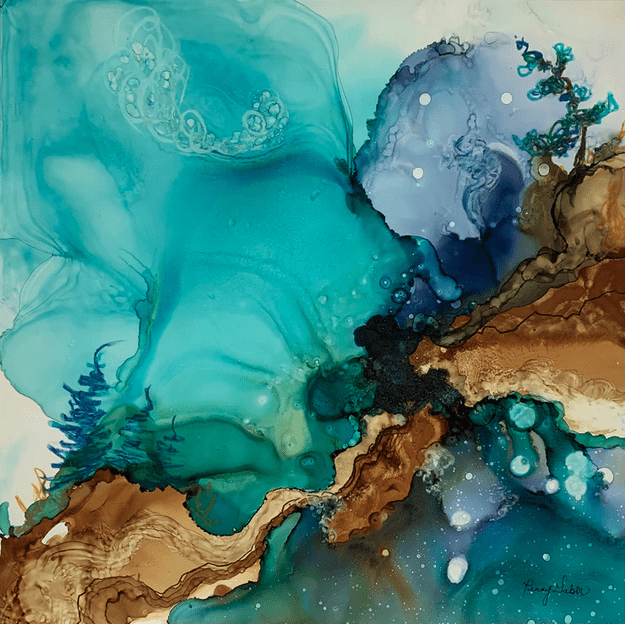 Penny has her work housed at both Black Spruce Gallery and Eclipse Art Gallery, has exhibited with Art Now, and is growing accustomed to selling her work frequently online.
"In a way, I am already living some of what I thought were BIG dreams a few years ago. I can hardly believe it! I also feel like I didn't dream big enough! I'm not sure I have figured out completely what those bigger things are yet, but it is more about how I want to use what I do to leave a positive, lasting impact on the world."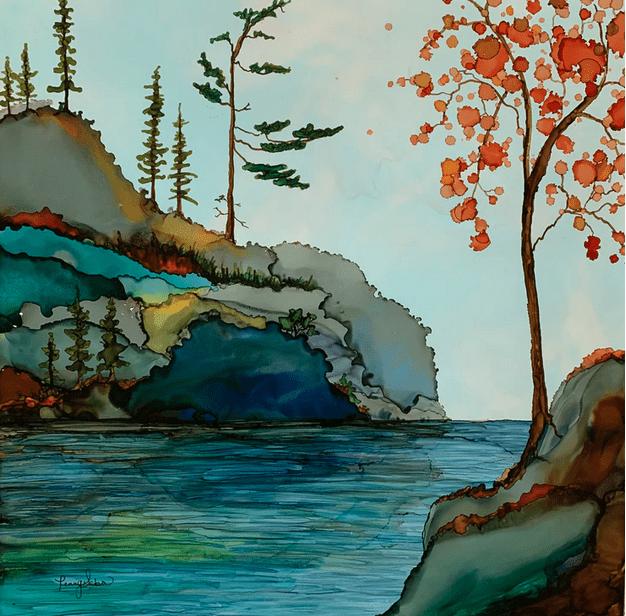 For Penny, embracing the unexpected meant giving up her dream of art school as a teenager and taking on the responsibility of a career and raising her six children. Picking up painting again was a breath of fresh air. "It actually felt like a little part of me came back to life that I didn't really know had died."
Now just a few years later, Penny works with three Mastrius Masters—Doug Swinton, Julie Himel, and Sharon Lynn Williams. "I'm loving Doug, he's just so brilliant and very entertaining. I feel like my painting has gotten so much better because of him. And Julie Himel is having us think so much about art and write about our art; that has been very rich and will be a skill I know I'll use going forward. And Sharon is also mind blowing, she's like a race car, I can hardly keep up with her!"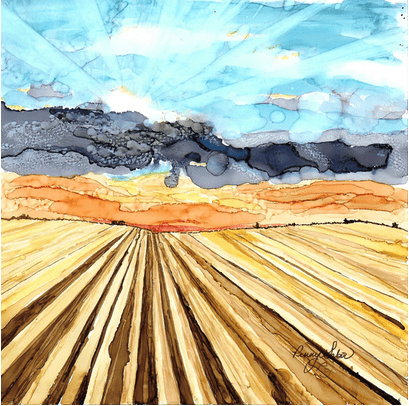 Some of that lasting impact already happens every day as she goes to work in her studio. "I want my work to be a reminder that there is colour in the world; that there is a way of looking at things that sees you through these challenging times, whatever those are, whenever they are. I don't know how you could paint hope or encouragement, but that's what I want my work to do."
Pop over and FOLLOW @pennygaborart to add a little refreshment and solace to your feed!
Author: Mastrius
Date: March 30, 2022
Find Your
Master Artist GROUP!
Connect with the worlds best!