JULIE DEBOER
By LevellingUp
Chances are, you know LevellingUp co-founder JULIE DEBOER or have heard snippets of her story online. Today we get to hear the story of how she became an artist and how the LU community continues to impact her life. Grab a seat!
Becoming an Artist
"Well, it starts when I was born. [laughs] Actually, it does start in my childhood." Julie grew up watching her mother, Ursula Pagenkopf, become an accomplished self-taught artist and build a thriving career. Though Julie was a talented drawer, she was steered away from art school for a "practical career" in nursing and went on to marry and have children.  
As her 3 kids grew older and entered school, Julie wandered back toward art. "I had no intention of becoming an artist. It wasn't something that I longed for or wanted, but I was kind of bored and decided to try painting. I went out and basically did exactly what my mom did: I taught myself how to paint." 
Learning to Learn
After painting for several years, Julie was still strictly self-taught. "I was too afraid to go to a workshop where I would be among other artists and a master artist and be judged. And I figured, I'm obviously doing something that's working, so why change?"
But a flyer at the art store advertising a workshop with David Langevin stopped Julie in her tracks. "His painting on the flyer was so eye-catching, the colour, the vibrancy. My heart just lept when I saw it, and I said, 'Oh, I have to meet the person who made that.' And so that's what finally pushed me: I could see the potential. I knew, 'Oh, I don't paint like that; I'm missing something.'"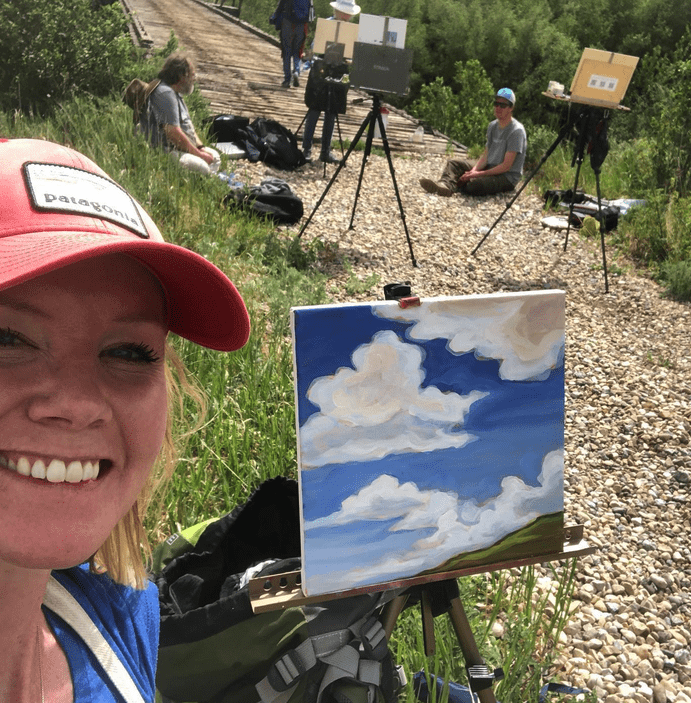 "I could have kept being self taught and hiding in my studio, but that decision to push myself out of my comfort zone and go out and be among artists and learn from artists changed the trajectory of my career completely."
Over the next few years, Julie integrated everything David had to teach. "I learned his technique, which is gold, and it took me about two years to apply it to my style and what I was doing. It made painting way more fun, faster, made a lot more sense, less frustrating. I was pursuing my art as a career, I was full time, I was represented by about four galleries… And then LevellingUp began."
And it's central to Julie to be reaching out effectively to creatives. "First, because I am one, and I know how isolating it is to be an artist, in particular, and how introverted people in our industry can be. I know that we need this. 
"Secondly, because creatives in general are leaders. They are on the front edge in every industry, pushing the boundaries with creative thinking and ingenuity and entrepreneurship. As the world changes and comes out of the pandemic and the other big cultural issues that we are struggling with, it will be creatives who lead the way."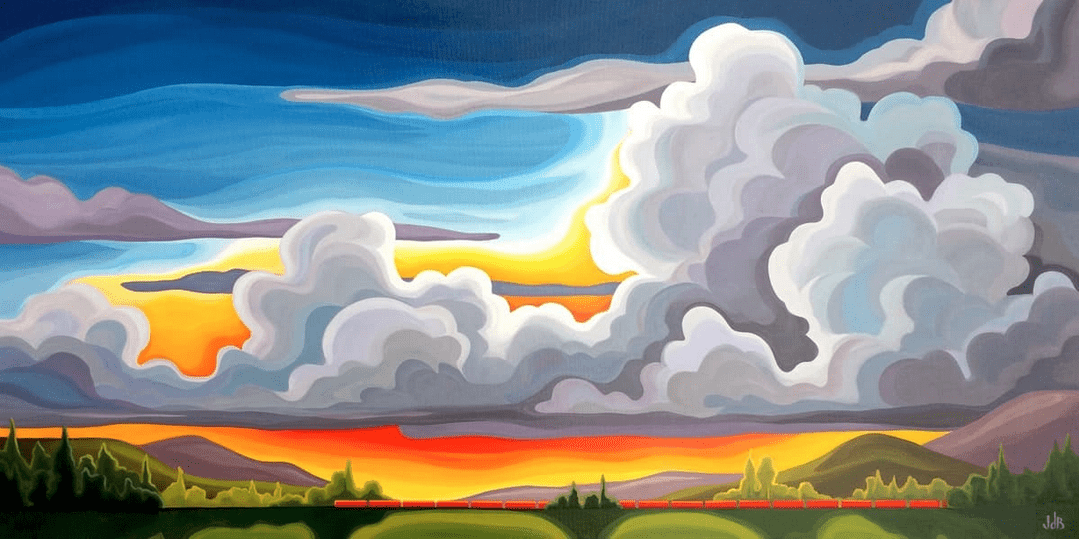 Julie didn't just dabble in paint, however; her first floral and treescape paintings stretched four feet by six feet! An artist neighbour, Karen Bray, walked Julie through how to approach a painting and, "It kind of snowballed from there. 
"Another neighbour got me into a show that first year, so my CV starts right away, which is unusual. We would have shows out of my house and it was a frenzy; everything was bought up. It was so exciting and the response was so positive to what I was doing—I caught the bug and I ran with it! Representation in my first two galleries came from me walking in and introducing myself. You can't really do that anymore, I don't think."
She called up her good friend (and fellow LUartist!) Holly Dyrland to attend the workshop with her and together they introduced themselves to David. David graciously took Julie and Holly under his wing, committing to helping them get as far as they wanted to get in their art careers. 
And so it happened—Julie's very first Master mentor. 
Creatives Lead the Way
As LU has grown and reached more and more artists, Julie's mission to be a company run BY artists FOR artists has held firm. "I'm still an active artist, as are the artists on our team, and it's very important. We have to be artists first and have enough time to paint and pursue our passions.
"I've worked with, oh, probably half a dozen masters over the past year and a half, and I've seen leaps and bounds again in my work. The feedback piece is huge; to have feedback every month and then new teaching and a month to apply it, and then get feedback again. The model is ridiculously effective. And then of course the small group piece where you're getting supported, cheered on, and everyone's celebrating your victories—it's a game changer, as I always say."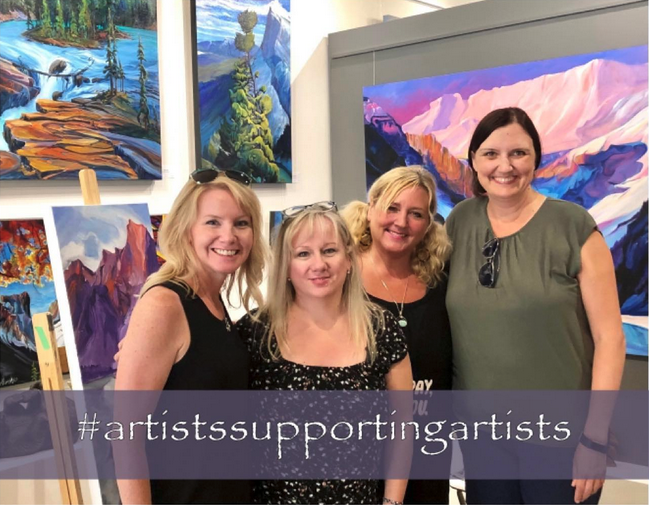 More LU Stories!
NEXT: hear Mike DeBoer's story of how he, as an engineer, got hooked on building space for creatives to thrive. 
AND hear the story of LevellingUp and the amazing artists who are making the community what it is today: a place where beyond-beginner creatives from all over the world flock to pursue mastery together through real connections with master mentors and peers in a true community of learning, feedback, care, and support. 
"It's a beautiful story; Mike and I reflect on it often. We could have never imagined that his career and my career, his talents and my talents, could come together completely and create something so big and good and that that was always God's plan."
Author: LevellingUp
Date: February 14, 2022
Find Your
Master Artist GROUP!
Connect with the worlds best!