NikI Gatton
By LevellingUp
"Great things are done when [wo]men and mountains meet."—William Blake
You know that feeling when you witness something so extraordinary; your breath catches in your throat and you can't possibly hold the full glory of the moment in that tiny fragment of time?
…No? Just us?
Luckily, #LUnavigator NIKI GATTON bottles that feeling in paint, offering the magic of mountaintops to uplift viewers even in the valley.
Though she lives on the central coast of California, acrylic artist @nikigattonart is "not really a beach person;" the mountains have her wrapped around their peaks. The soaring views she creates come from her own experiences in the High Sierra mountains.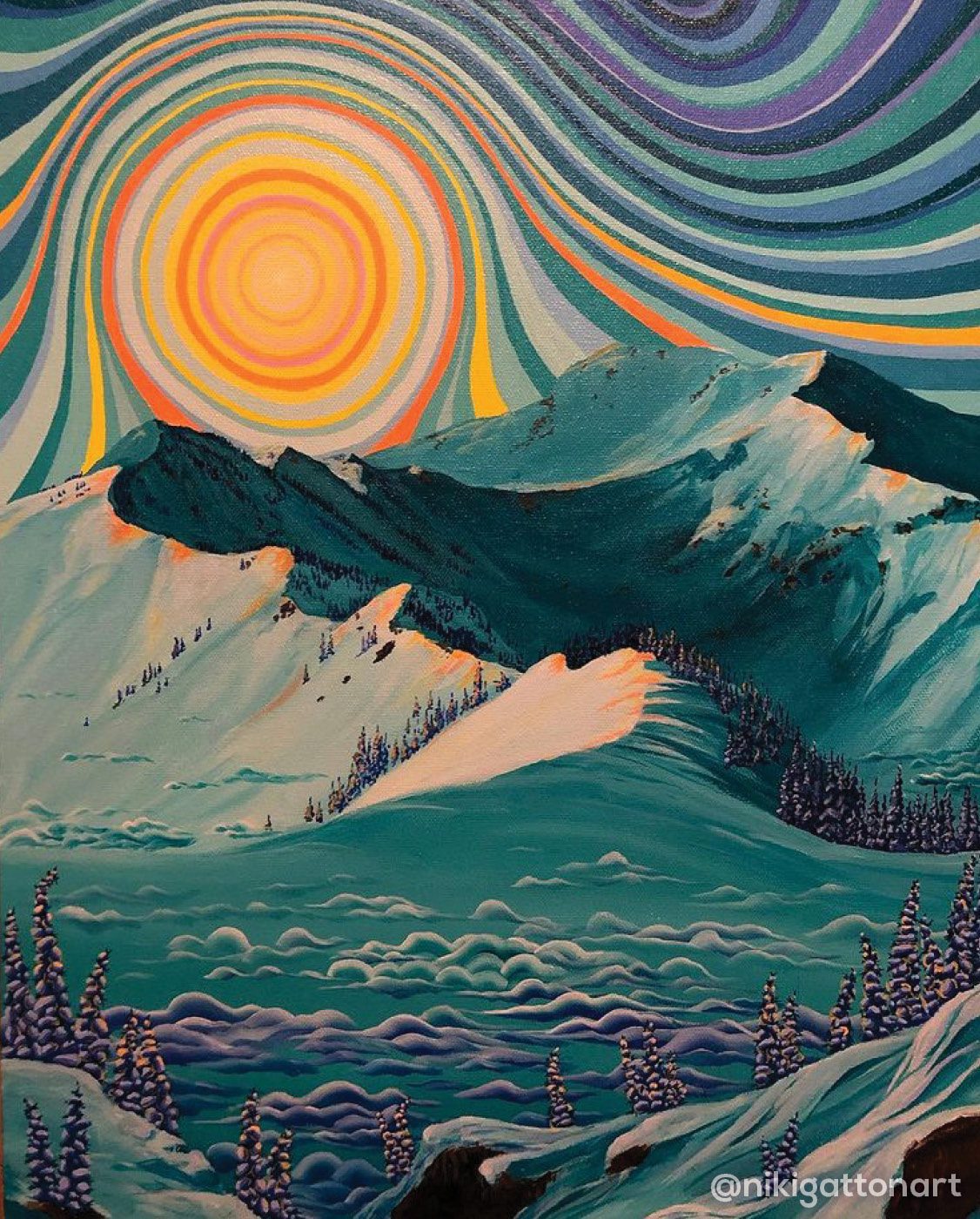 Now working consistently with #LUmasters David Langevin, Doug Swinton, and soon to be Anita McComas, she's "skipping two steps ahead," more swiftly accumulating skills that would have only come previously through trial and error.
Like painting, Niki has loved the mountains since childhood: skiing, mountain biking, and diving into outdoor sports with her brothers. It made a huge impact on her life, but "I was the only girl 90% of the time."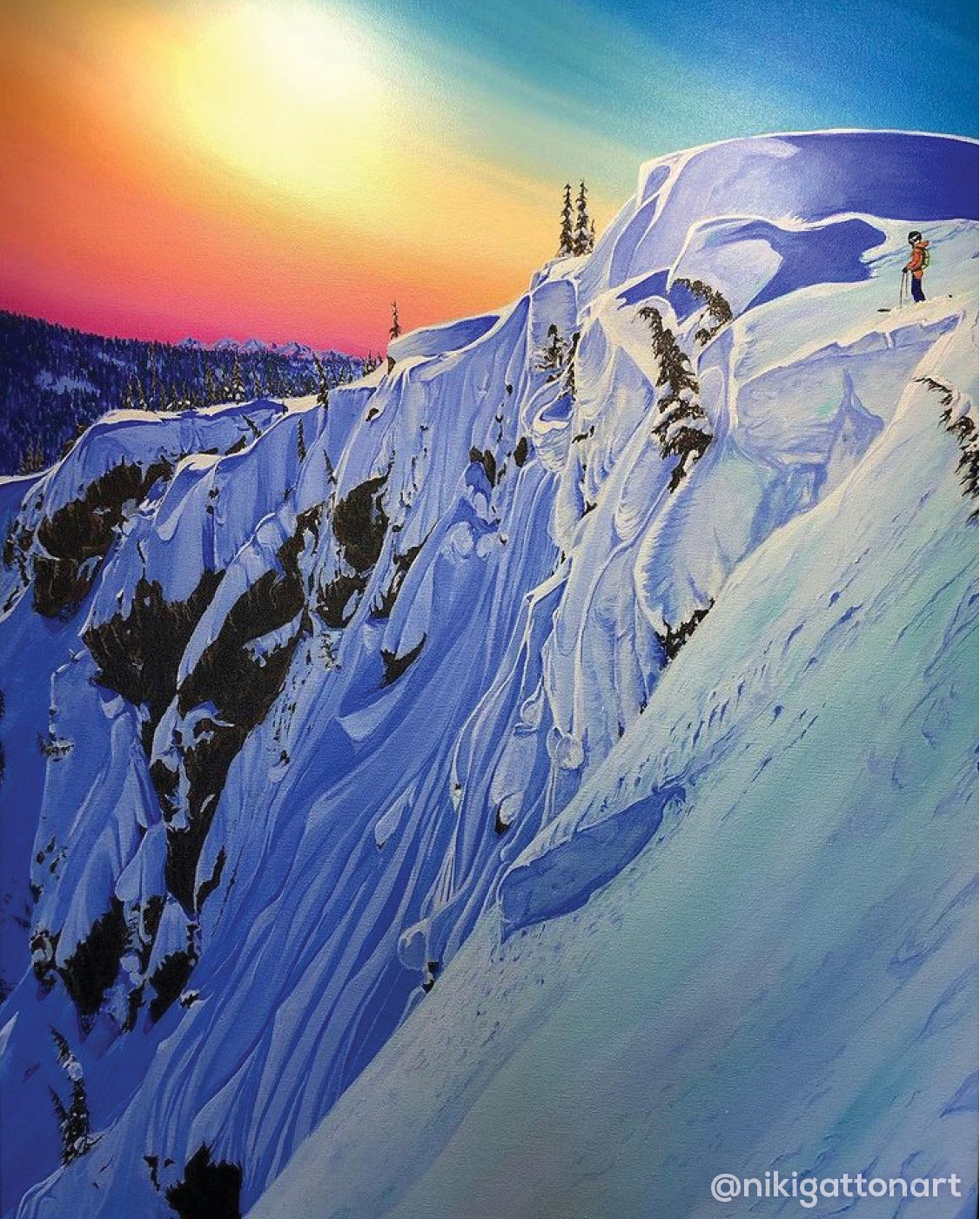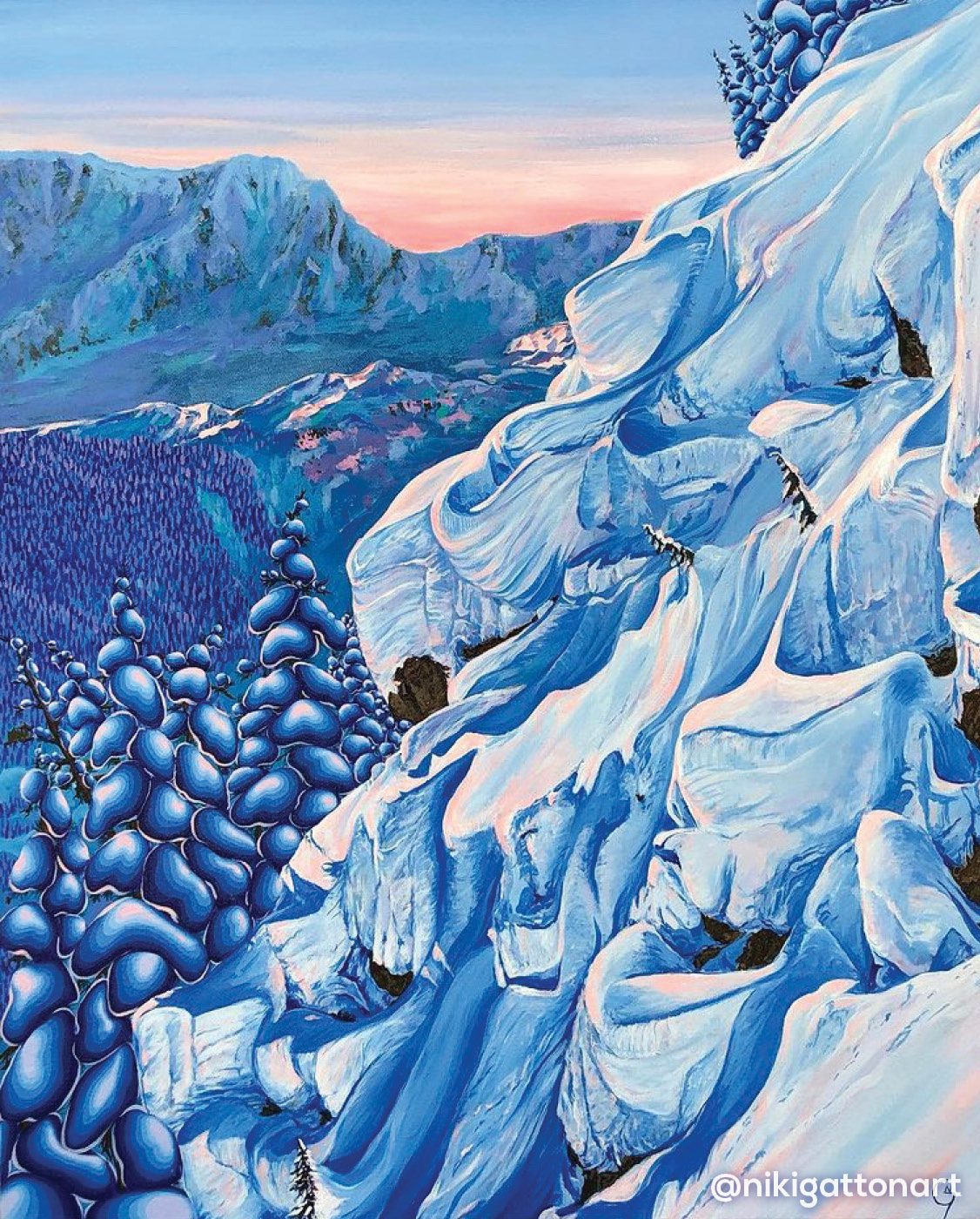 And more than recreating the scenery, Niki catches the FEELING of the mountains, making them seem like the most magical place on earth—which to her, they are.
"I always want there to be an element of color that isn't 'natural' because that's not how I see the mountains; the mountains aren't always that way."
Niki was a "child of the Bob Ross generation," painting along while watching him on public access network TV. Aside from the great Mr. Ross, Niki learned to paint by "making mistakes."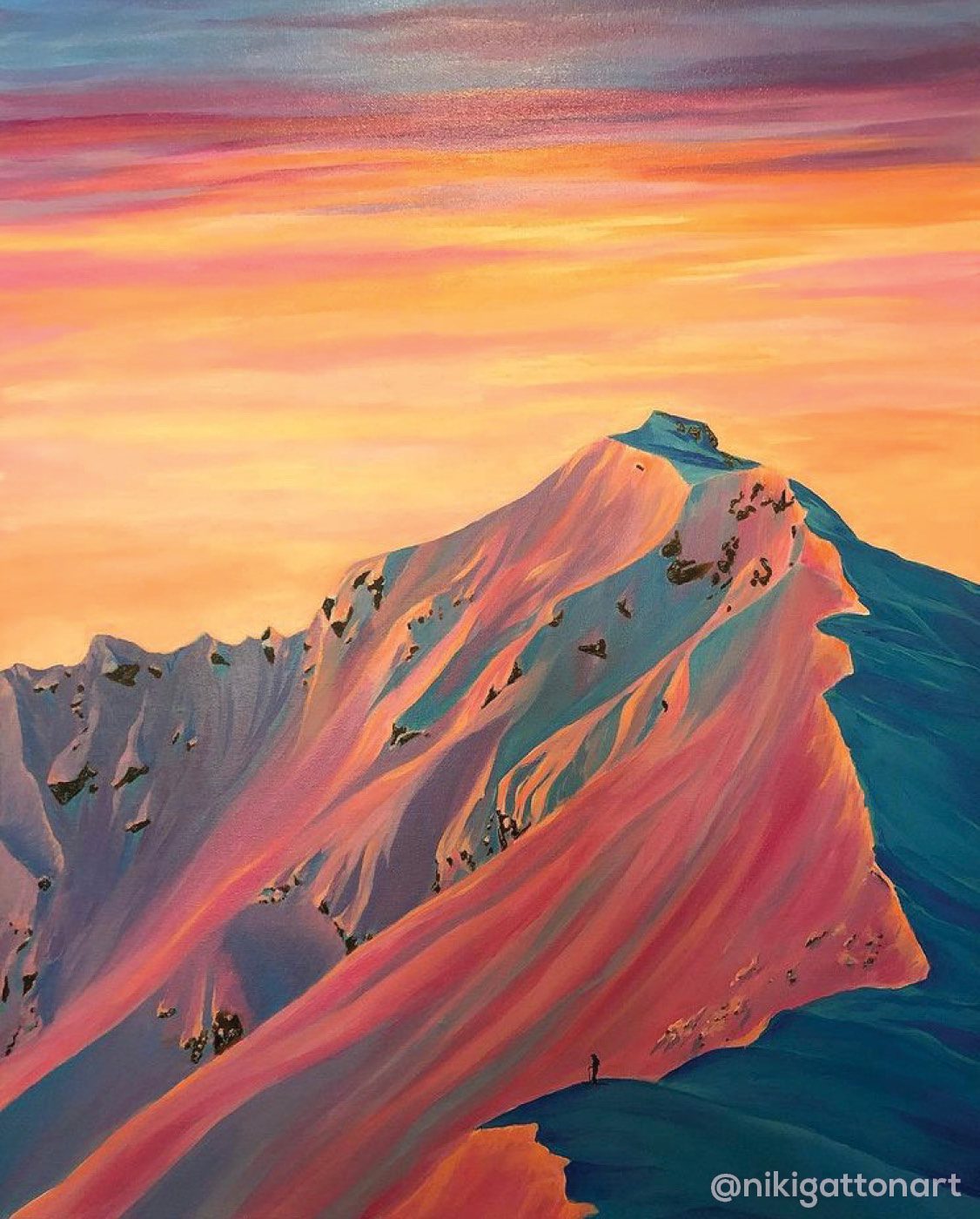 Having two daughters propelled Niki to become a brand ambassador for She Jumps, a non-profit helping girls get into outdoor activities. "Outdoor sports are still a male-dominated place. I want girls to know they belong in these places. They can show up, they can do it, and they can enjoy it; and I think I can help provide that opportunity."
We're loving all that you do on and off the mountains, Niki!
Be sure to FOLLOW @nikigattonart to cheer her on and for all the views from the top! 
Author: LevellingUp
Date: December 9, 2021
Find Your
Master Artist GROUP!
Connect with the worlds best!