Artists
Welcome to Your
Master-Led Community!
Chose Your Master!
Work with a Master Artist of your choice, face-to-face, for 2 hrs, every month. ALWAYS LIVE & INTERACTIVE
There's MORE! …
"Sometimes taking a chance turns out to be one of the BEST things that happens to you. Levelling Up was that "chance" for me; and I couldn't be happier."
~ Pam (Emerging Artist)
private chat group
CONNECT with your small, trusted group, throughout the month
Discuss the homework together
Share your progress
Get feedback & encouragement
Make friends along the way!
"Teaming up with a Master Artist and new art friends was the push I needed to move into the art world. I've learned SO MUCH, not only from my mentor but from my group."
GROW YOUR SKILLS & CONFIDENCE
Business Advice -> Learn how to make a viable living, doing what you LOVE.
Technique Training -> live demos, art critiques, advice on tools & materials, studio set-up … and more
Artist Network of Support -> FEEDBACK, ENCOURAGEMENT, ADVICE, SUPPORT, COMMUNITY!
"I feel like networking has been difficult and this has given me a venue to network and ask the many pressing questions that I have had. I'm finally meeting other artists like me and getting encouragement, support, & feedback that's really making a difference."
~ Niki (emerging artist)
CHOOSE YOUR MASTER
Memberships starting at $80/month CAD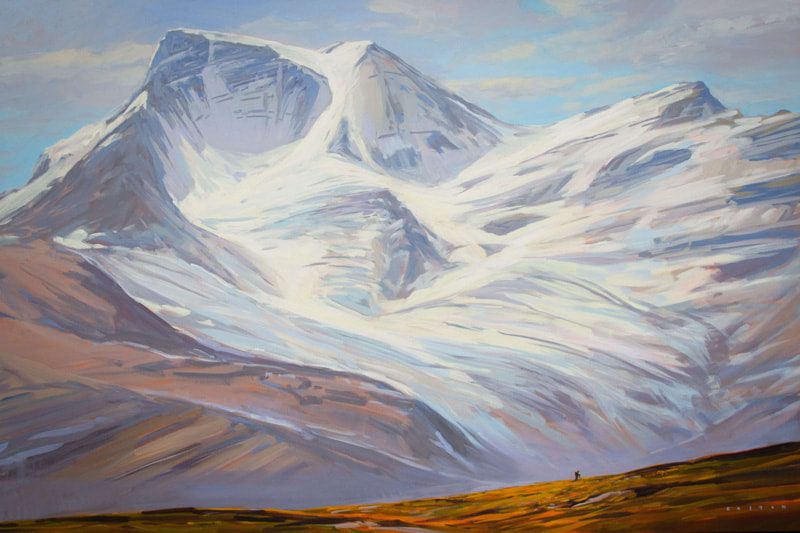 Find Your group
Learn From The Masters
TAKING YOUR TALENT TO THE NEXT LEVEL IS TOUGH TO DO ON YOUR OWN.
Whether you're honing your unique style or approaching galleries with your work, you don't have to go it alone. I had the good fortune to get the leg-up I needed to launch my art career early on. And now I'm determined to give every artist that same opportunity, through affordable access to Master Artists who are eager to mentor, train, and share their expertise with growing artists.
And since community & support are vital, we do it all in trusted small, supportive groups.
Join a high-trust Mastermind+ Group for artists to experience for yourself the game-changing power of peer-to-peer learning AND the motivating, POSITIVE PRESSURE of mentoring, from an established, successful, career artist, who has walked the road before you.
I look forward to joining you and curating your experience so that you can overcome the obstacles that keep you from reaching your goals.
Julie deBoer
Professional Artist | LevellingUp Co-Founder & CMO
For ASPIRING and Emerging Artists
WHAT IS AN ASPIRING ARTIST?
As an aspiring artist, you have been creating on the side, as a hobby, and now you're ready to take it to the next level!
YOU'RE INTERESTED IN:
technique - color and composition
art critiques - get feedback on your artwork to help you narrow and hone your style
supplies and tools - where to save and where to spend
marketing - learn to write your artist statement and CV, build your brand, launch a website, maximize your social media
price artwork – because your time and talent have value
What Is An Emerging Artist?
As an emerging artist, you have been painting regularly and feel fairly confident in your one unique style. 
You've taken workshops/courses and have already been selling your work to friends, family, and in community shows, markets, and beyond.
Now you're ready to take it to the next level!
YOU'RE INTERESTED IN:
art critiques - getting expert feedback on your artwork
selling - learn how to sell your artwork

pricing
building your brand and marketing, leveraging social media well
earning a steady income in an unsteady economy
how to approach galleries and/or go solo successfully

business skills - learn the mechanics of creating and sustaining a business as an artist
production - studio set-up and time management to maximize production
art licensing - what products to create, how to find a reputable producer
Frequently Asked Questions
Where do I start?
Pick your level, then pick your Master.
Choose the group level – aspiring or emerging – that best matches where you are at in your artist journey. Aspiring artists are generally focused on developing their signature style, and want to focus on technique, materials, colour and composition. Emerging artists are generally focused on making their passion a profitable career, and want to focus on sales and marketing, achieving technical excellence, and making their studio time efficient.
After picking your level, choose the Master Artist who aligns with your medium, your subject matter, and who personally resonates with you. You'll be spending a lot of time with your Master, so make sure you choose a Master who you believe will truly help you.
Why am I being charged for my Mastermind Session before we meet?
Your membership is always "forward looking".
Your registration today gives you access to your Mastermind Group for a one-month period, and payment is required before your session just like a typical workshop or course. Your membership will renew each month on the same date as your initial registration, and you can cancel anytime through the My Account portal.
Membership guarantees you one of the 8 seats in your Group. It includes:
a 2-hr live & interactive group mentoring session with your Master
access to your private discussion board on LUchat, so you can:

get to know the Navigator and the other artists in your group
suggest topics for your Master to address in an upcoming monthly session
support each other's work on the assigned homework
If the Group has met previously, you can access the last session's recording to review what the Master taught, and discover the homework that was assigned.
What is the curriculum?
The curriculum is not pre-decided, and your individual needs will determine what your Master teaches you.
After you register for your Mastermind group, we'll email a Member Profile form for you to fill out. In this form you'll tell us about your goals, your challenges, your current skills – all the stuff your Master needs to know to be able to help you out.
Before meeting you, your Master will review your form to understand how to best help you. The curriculum is not pre-decided. The mentoring and training your Master Artist will provide depends on what YOU need to learn. It will be tailored specifically in response to what you've told us about YOUR goals and challenges.
What happens in a Mastermind Group?
LevellingUp's Mastermind groups are high-impact apprenticeship communities.
There are a maximum of 8 Member artists in each Mastermind group, plus a Navigator facilitator, plus the Master.
Your group meets with your Master Artist once monthly for a 2 hour live mentoring session using Zoom. Between monthly sessions, you get support and encouragement from your artist peers on LevellingUp's private discussion board, LUchat.
During the first hour of each monthly session the Master provides feedback on the homework you completed since your last session. The second hour of each session is spent in new teaching, with the teaching focused on what your Master feels you need to know next to progress on your artist journey. Every session ends with a homework assignment related to the teaching.
Since there is no homework to review in the first session, the first hour of the first Mastermind session typically has the Master ensuring they fully understand the needs of each Member. This time is also a great opportunity for you to get to know the other artists in the group.
Our Members tell us the safe community their group provides gives them the encouragement and support essential to venture out into new territory.
What happens between my monthly mentoring sessions?
Between monthly sessions you share your progress, get help from your peers, and celebrate & encourage each other on LUchat.
LUchat is a discussion board that we've built specifically for our artists. There's an area on LUchat that's completely private to your group, and your Navigator will also be there to connect with you. Recordings of every monthly session are also posted on LUchat just in case you miss a session or want to review the discussion.
Your group's Master will not generally connect on LUchat. The availability of a world-class Master Artist is extremely limited, so take full advantage of the face-to-face monthly live videoconference sessions. Your
Navigator will bring questions raised by the group on LUchat to your Master, ensuring your needs are addressed in the monthly sessions.
How long do I stay with a Master?
After 4-6 months, your group is welcome to invite a different Master Artist to come and mentor you.
By bringing in a new Master, your learning journey never needs to grow stale, and you can access the wealth of experience our many different Masters have to offer.
Changing out your group's Master is optional, and your Navigator will help you through this process.
What do I get for my money?
Our Members tell us they discover 4 key benefits at LevellingUp:
You get to know (and to be known by) and become part of the community of a successful & skilled Master Artist
You'll develop skills – both technical and business – in just a few months that otherwise would have taken years, if not decades
With face-to-face conversation and feedback on homework assignments, you'll learn quickly how to take your artwork from good to excellent
You get to connect daily with a safe and trusted community of your fellow artists, giving and receiving encouragement, helpful ideas, and opportunities to network
What is a LevellingUp Navigator?
Your Navigator is a growing artist just like you, and is provided by LevellingUp to ensure your group operates well, and to ensure your learning needs are met.
Every group includes a Navigator. Navigators are not Master Artists, and are also benefiting from the Master's mentorship. As fellow artists, they understand your challenges and successes. As experienced facilitators, they're well equipped to ensure your group runs well and you get full value from your time at LevellingUp.
Some of the things your Navigator does are:
Ensure the monthly sessions run on schedule, and everyone gets a chance to speak and share
Support the Master with preparation
Help everyone with the technology
Help your group select a new Master (your Navigator will stay with your group after your Master changes)
Can I join a group that has already started?
If a group has space available, you can join anytime.
That means the group you're joining may have already been meeting for a while. Don't worry that you'll feel left out or left behind! Your Navigator will be sure to bring you up to speed – and because mentoring is all about responding to your personal needs, the Master will work very hard to ensure your questions are addressed.
How does the billing work? What am I committing to?
Your Mastermind group membership is billed monthly, and there is no minimum commitment.
We do encourage Members to plan to spend at least 6 months at LevellingUp, as it takes time for your skills to grow and for meaningful community to develop.
The monthly billing is automatic, and you have access to your account so you can cancel anytime.
What happens if I'm not happy?
We truly want LevellingUp to give you the support you need, so if you find your first choice of level or of Master isn't a great fit, we're happy to help you move into a different group.
In case its ever needed, we also offer a 90 day full money back guarantee.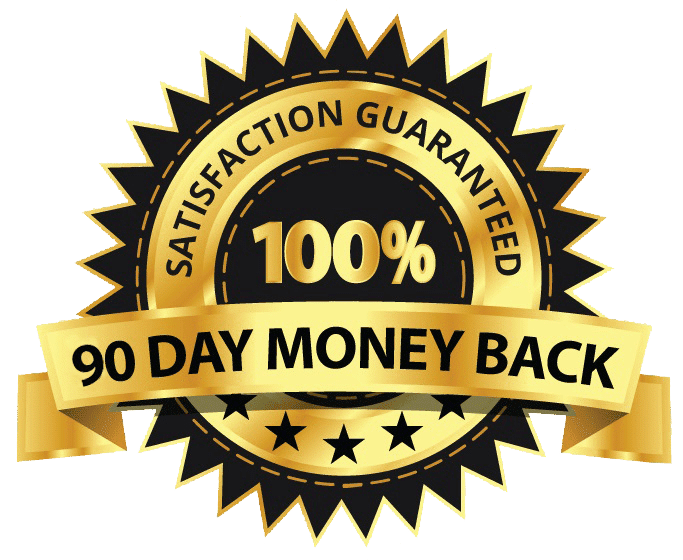 90 Day Money Back Guarantee
We are committed to providing value to you so that you see measurable growth in your art journey and become a raving fan! If after 90 days we have not provided that value, please let us know and we'll provide you with a full refund.