Michelle Grant
MASTER ARTIST
Mastrius Artist Mentor
This artist is mentoring at Mastrius. Visit our how it works page for membership details.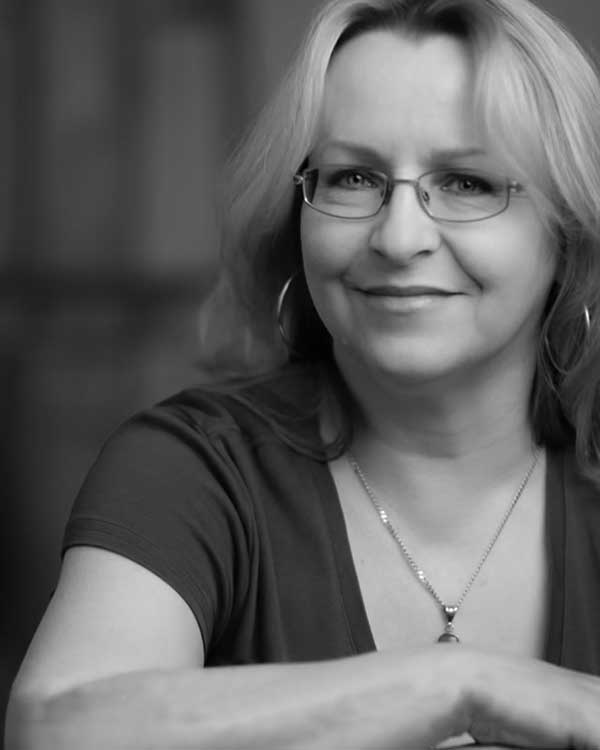 Mentoring Emerging Artists
Not sure if you're an emerging artist? Find your stage here.
MEDIUM: Oil Paint | Acrylic Paint | Graphite
SPECIALTY: ✔ Technical
"I am on a continual quest to convincingly, blend realism and impressionism with my use of colour, mark-making and brush strokes to create sensitive portrayals of animals, and most significantly, the horse. I enjoy initially sketching out value studies and then transferring it to canvas. I then map out a value study onto the canvas and then let it dry. This dry underpainting effectively becomes a map I can traverse, allowing me to become more expressive with the subsequent layers of colour without worrying about losing the fundamental form of the animal I am painting. As the painting evolves, I become one with the animal almost getting into the psyche of it, creating a character on canvas that exudes personality."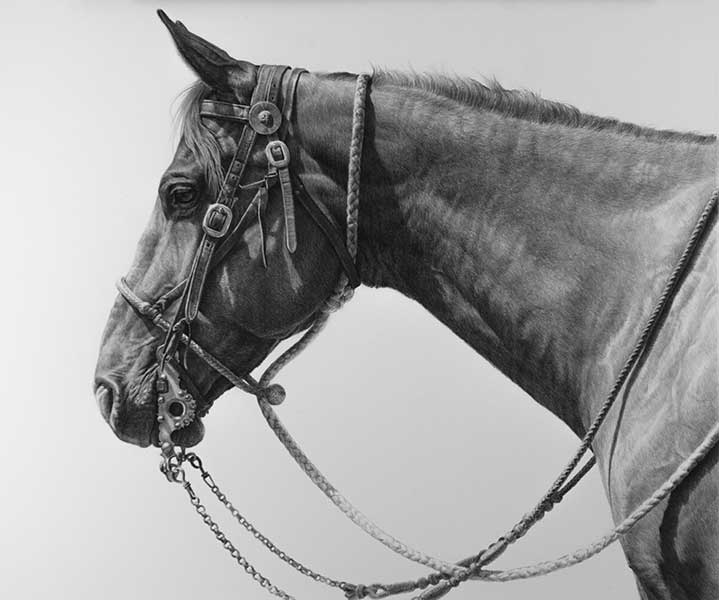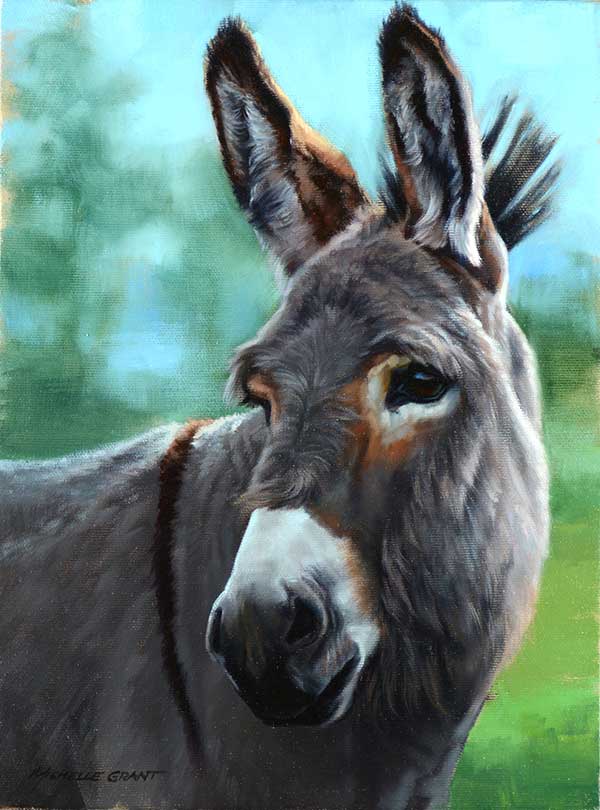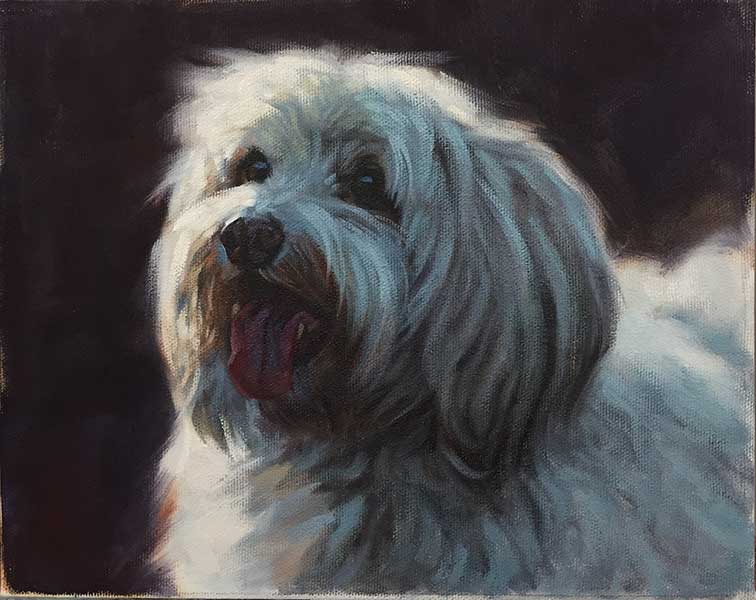 Michelle's EXPERTISE
Listed below are this Mentor's specialty skills. Join this group if you want to grow in these areas.
Specialty: ✔ Technical
Supplies and Tools – what to use, where to save, and where to spend
Studio Setup for Art Production
Teaching How to Self Critique
"Mastrius has done wonders for my confidence. I have managed to step way outside of my comfort zone which has in turn given rise to so many more opportunities to further my art career."
~ Deb, Emerging Artist
JOIN NOW
select your mentorship group
If the group you're interested in has a waitlist, you have the option to join another group to get started. When your group opens we can transfer you over.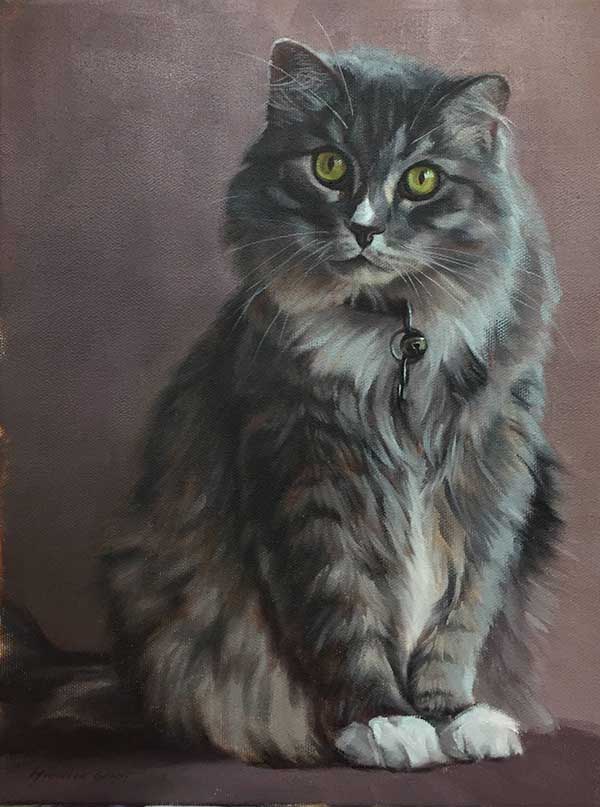 Michelle Grant, a native Calgarian, has been working as an artist since 1994 in the Realist style, working in many mediums that include oils, acrylic, and graphite. The consistent quality of her work has resulted in its' collection by both private and corporate clients. A graduate of the Alberta College of Art (1987), her work has received numerous awards in both Canada and the United States.
Michelle has been working with the Royal Canadian Mint since 2002 designing numerous gold, silver, and circulation coins. Her work has been featured on 21 coins issued by the Mint.
Michelle exhibited in the Calgary Stampede's Western Art Show & Auction for many years and garnered the distinguished 2012 Artistic Achievement Award. She was commissioned to create the Calgary Stampede's 100th-year commemorative gold and silver coins for the Royal Canadian Mint. She has participated in many fundraisers "Quick Draws" for the Calgary Stampede, Rodeo Royal, and the CM Russell Art Show in Montana.
Her work has been used for many fundraising events, including The Sarcee Rotary Club, Ducks Unlimited, Calgary Stampede High School Scholarship Program, and many animal rescue groups.
Michelle was commissioned by the Calgary Stampede's President, Bill Gray, to create his vision for the prestigious Calgary Stampede 2016 poster. "Born To Buck", showcases the careful breed-ing program for raising sound, athletic bucking horses the Stampede is world renown for.
Art instruction is one of her strengths, with her teaching adult art lessons and conducting work-shops since the mid-1990s. She presently teaches at Swinton's Art Instruction & Supply. Her work has been published in numerous magazines and books.
Michelle and her work have been featured on various television programs over the years, most notably "Hidden Gems" and as a featured guest on the award-winning "Cowboy Country Televi-sion". She recently created artwork for Universal Studios, 2016, for "Dead Again In Tombstone" released in 2017.
Working from her studio in Calgary, the consistent quality of her work has resulted in its' collection by both private and corporate clients worldwide.