Mary-Jo Lough
By LevellingUp
"A lot of who I am—my experience in life and my struggles and successes—has been tied to being a neurodivergent person. For me, that's where all my creativity comes from."
Abstract acrylic artist and #LUnavigator MARY-JO LOUGH serves up drama and depth from a well of rich life experience. Mary-Jo joined the ranks of full time artists two years ago after picking up the brush again while caring for a mother diagnosed with lung cancer.
"That was just one of those experiences when you realize life is short, and I learned a lot about not letting fear make your decisions for you."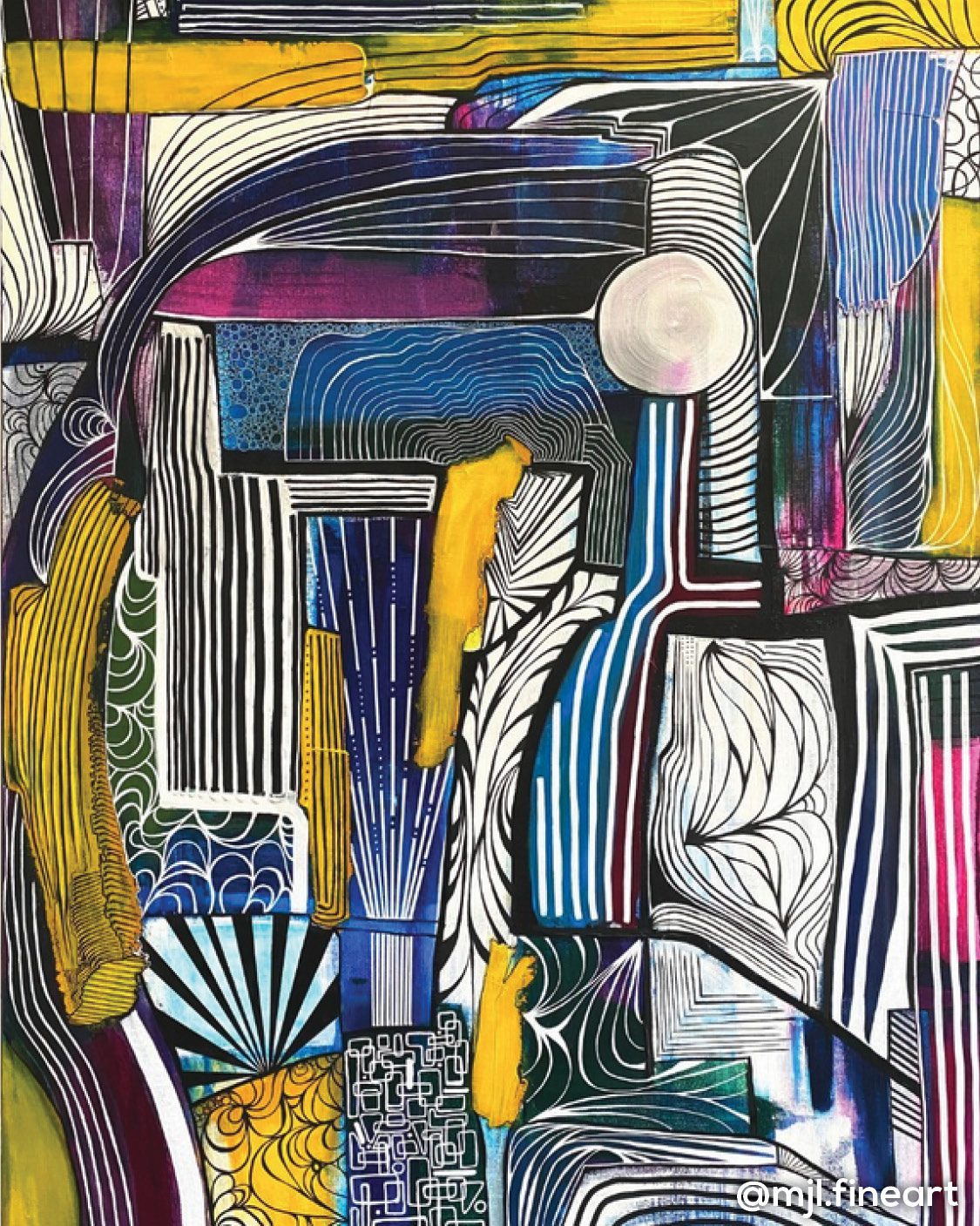 "When I was little, ADHD was just barely a thing; it was ADD back then. I always knew I was different and I had to try so hard to be normal and fit in. I've always been told, 'You're too much.' Finally I decided I'm not going to let fear decide what I do. I'm going to create something I 100% love creating and that totally represents who I am."
Mary-Jo was pleasantly surprised to see the show resonate with so many people. "I sold a piece called 'Everything All the Time' to a fellow who also has ADHD. He said, 'Oh my God, that's my brain on a canvas!' I said, 'Me too; that's why I made it!'"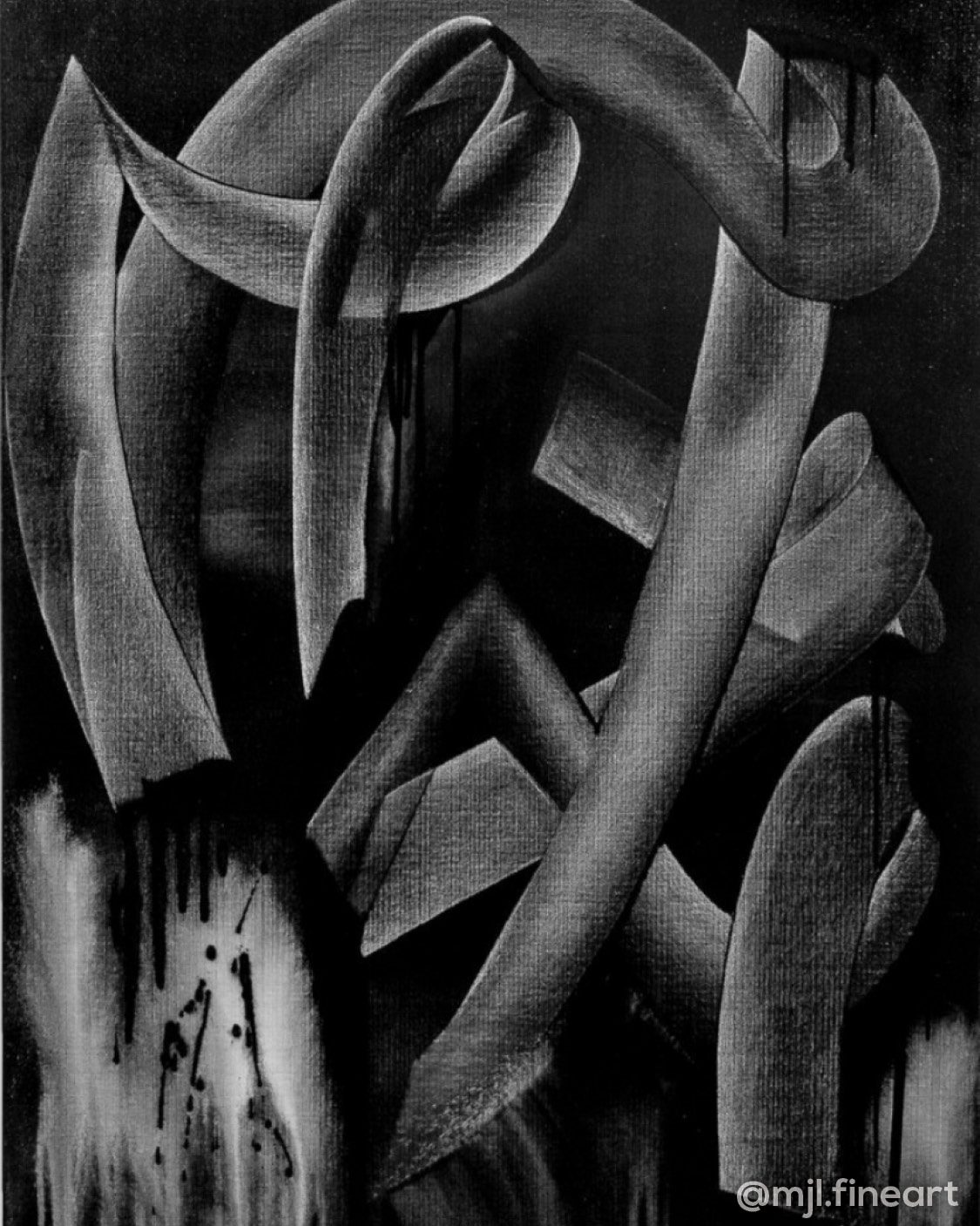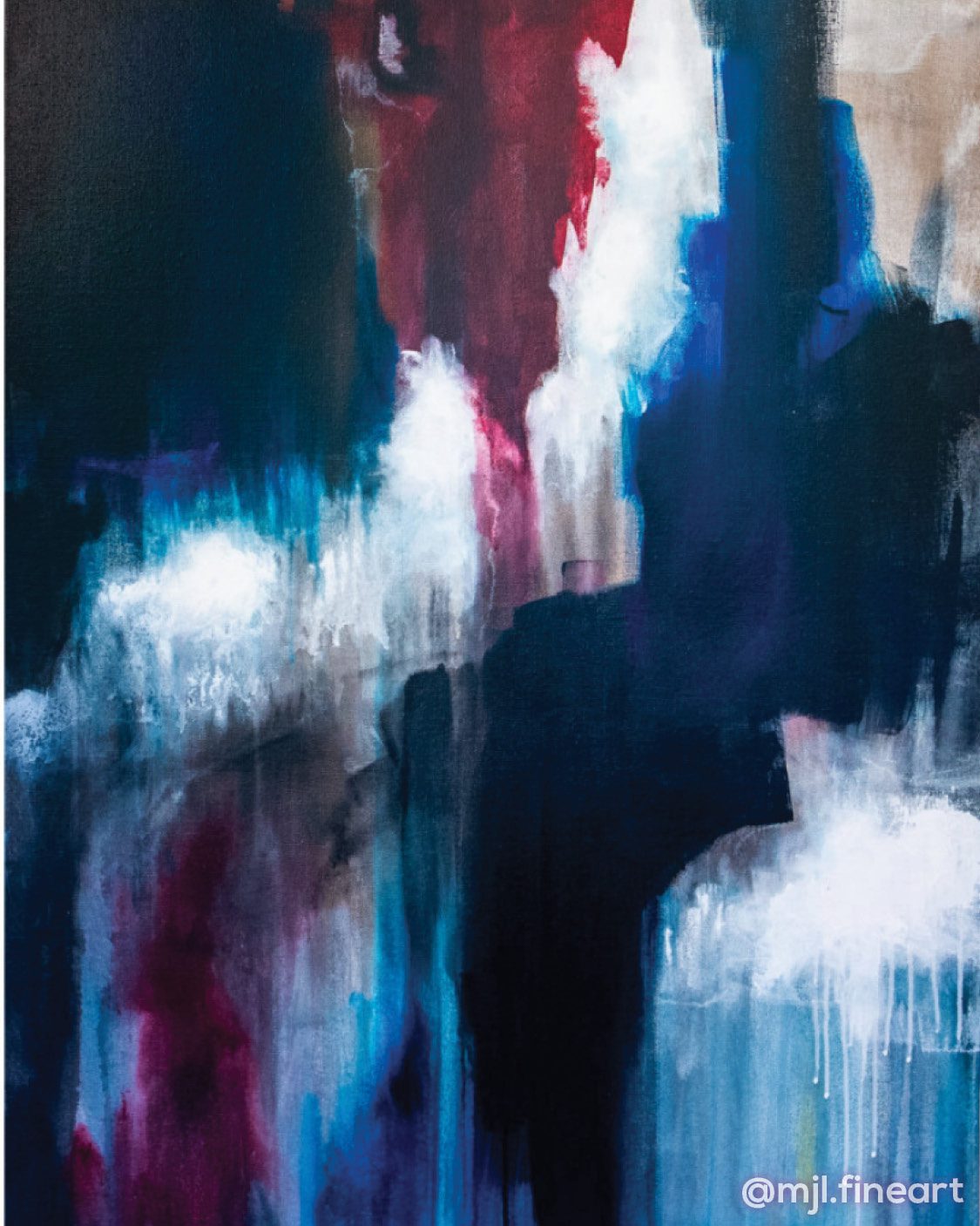 Since then, Mary-Jo has developed an incredible and thoughtful body of work including the Catharsis collection after her mom passed away, a collection rooted in the belief that hope, resilience, and gratitude reside on the other side of darkness.
This summer Mary-Jo also had her first solo show, Divergent, at Loft 112, exploring her experience with ADHD as a child and into adulthood.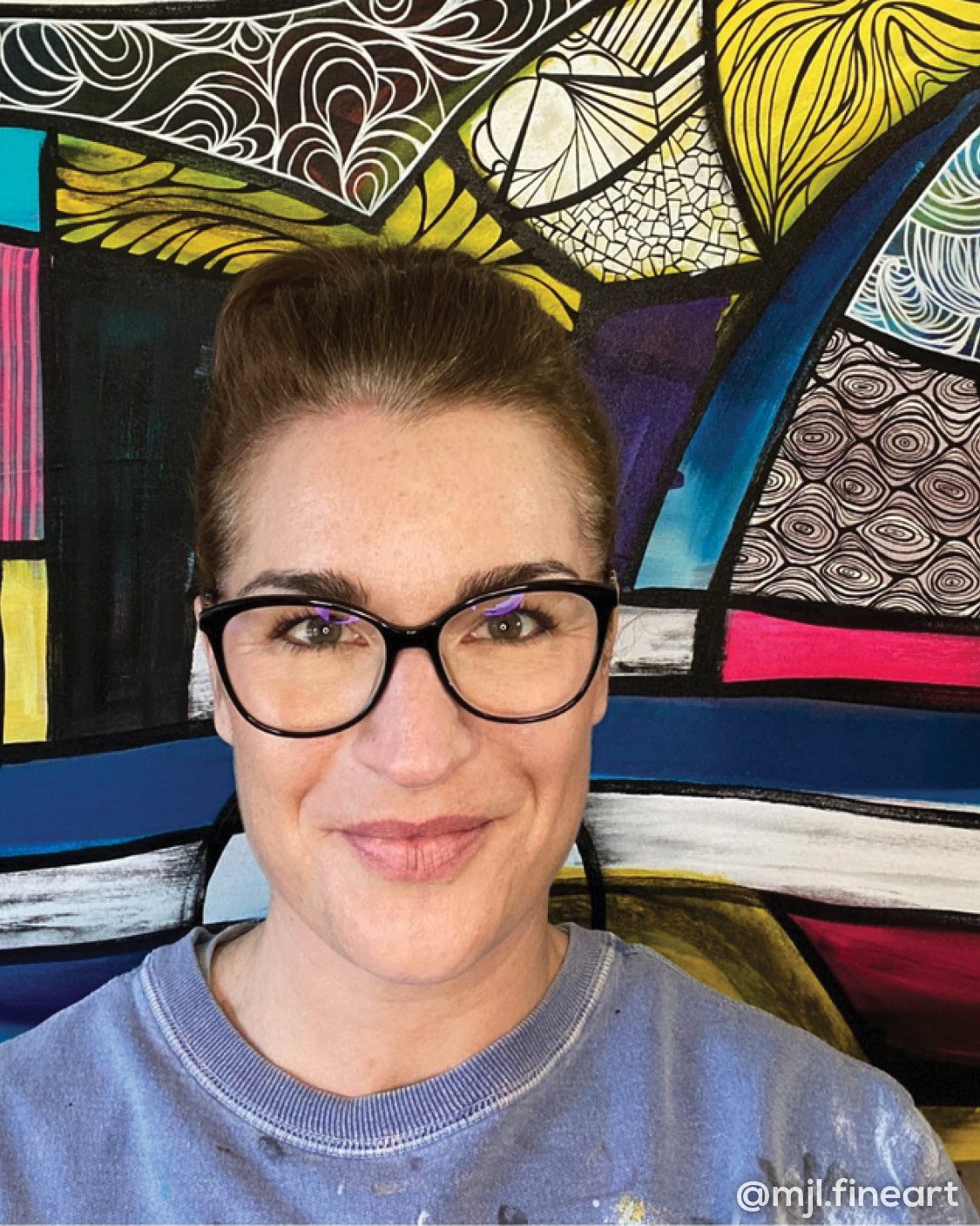 Get to know Mary-Jo in the artist mastermind groups she facilitates with #LUmasters Lauren Mantecon and Veronica Funk. "You will find at least one, if not most, of the people in your group have similar or the exact same artistic struggles you have. And there's no competition; you don't feel that you can't be honest."
FOLLOW @mjl.fineart to see her beautiful IG setup and many captivating collections to come—including The Body Project, a celebration and exploration of inhabiting human bodies in all their forms!
Mary-Jo, THANK YOU for bringing attention to so many different and universal ways of being human!
Author: LevellingUp
Date: December 9, 2021
Find Your
Master Artist GROUP!
Connect with the worlds best!