MARTY HAEFCKE
By Mastrius
"3 and half years ago I picked up a paintbrush and today I'm rushing to get 4-5 pieces ready for the @squarefootshow hosted by @jveenstraartist!" —@mhaefckeart

This could be the rags-to-riches, guts-to-glory story of #mastriusnavigator MARTY HAEFCKE. But as is often the case, there's a lot more going on behind the scenes.
A pipe trades instructor at SAIT and self-described renaissance man, Marty's early aspirations were set on art school. "I didn't get in. And at the time I was just incredibly easy to defeat. I was like, okay, I'm not good enough." Marty let visual art go completely.
Marty was in Mastrius' very first artist mentorship group—001—with #mastriusmaster David Langevin and is now a navigator for aspiring artists studying with Master Mitchell Albala. 
"I got to a place where I was willing to apply the discipline and overcome any false beliefs I had about whether or not it was possible. The goal is to just not give up. Keep trying things, keep trying to get better, and keep trying to match the vision and the reality, which is always the thing every artist is looking for."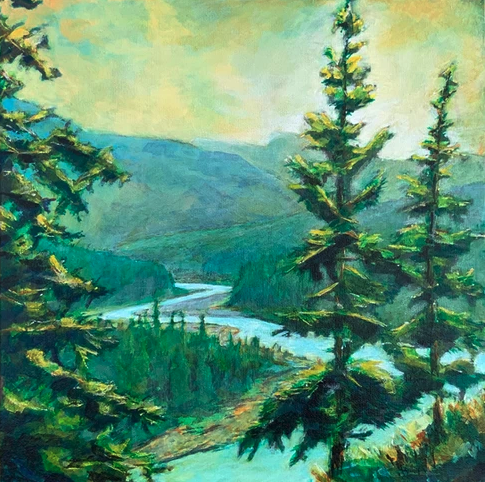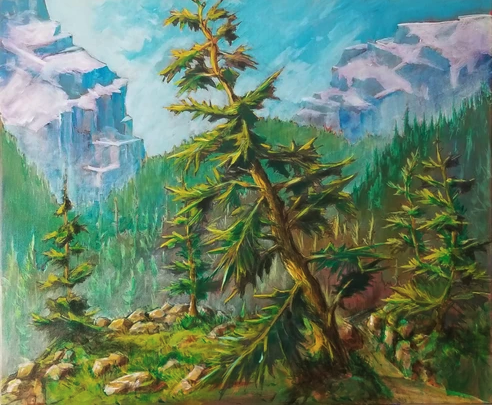 20 years passed, and now working out of an office, Marty spent a lot of time on hold on the phone. To pass the time, he doodled on his desk calendar. (Look closely at his doodles on the second picture—you can still see the calendar squares!)

While Marty got great feedback and people vying for his doodles, painting landscapes was something he had always wanted to try. "I decided I'm just going to go for it. The great benefit of being in my 40s is that I stopped caring so much about whether or not I'm successful. Even if it bothers me and I feel discouraged, I'm going to push through that and just see what happens."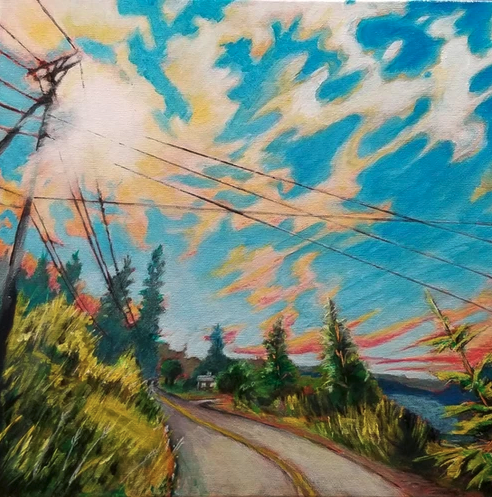 FOLLOW @mhaefckeart to see the progression as he works and to find your own inspiration in the process!
"A quick little note of inspiration from my first master, David Langevin, really captures the whole idea and the impetus behind my journey. In a single statement he said, 'If you want to paint like somebody who's been painting for 40 years, then paint for 40 years.' No shortcuts."
Author: Mastrius
Date: March 16, 2022
Find Your
Master Artist GROUP!
Connect with the worlds best!