WORK WITH
Marcela Strasdas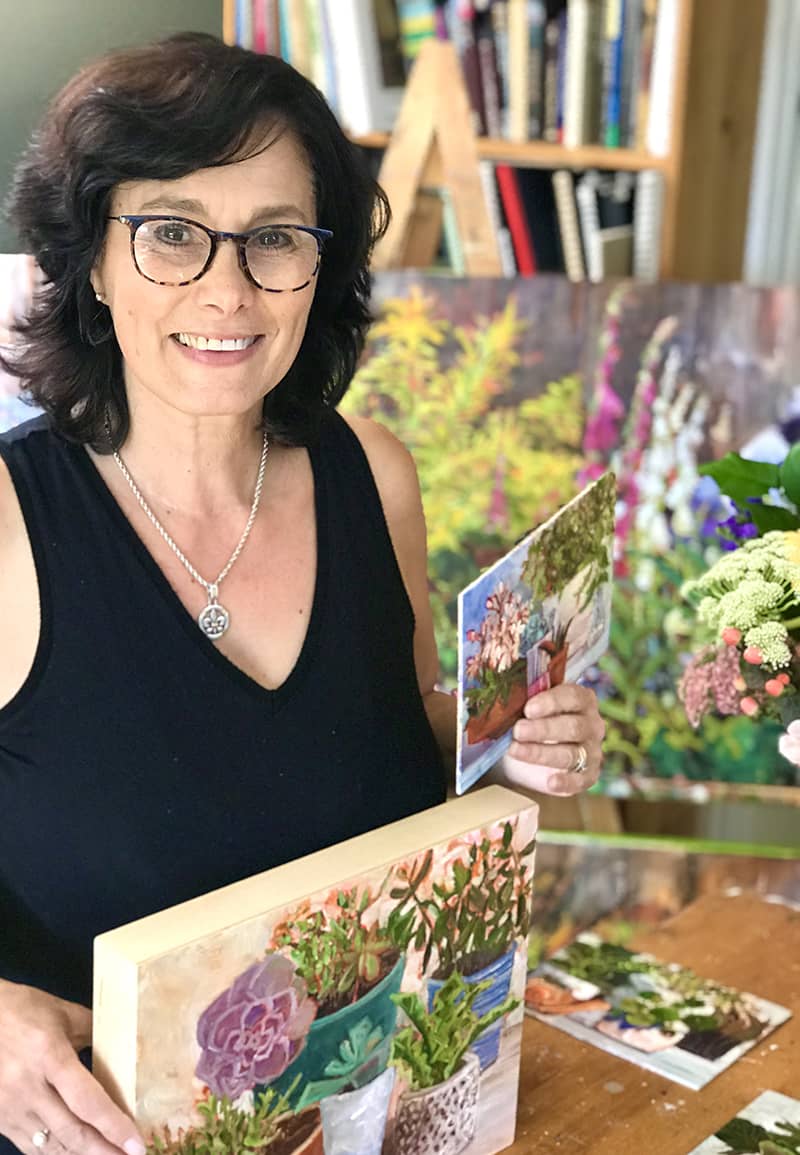 Oil | Watercolor | Acrylic
Marcela Strasdas is an Argentinian-Canadian painter who loves painting landscapes and florals in oils.  She is greatly inspired by her love of travelling and gardening which she translates into colourful, vibrant paintings depicting the beauty found in everyday life.
Nearly 20 years ago, during one of the busiest times of her life, Marcela found herself diving into the world of art. She joined a local art club where she was exposed to a variety of artistic media and styles of work. During those first years, the time that Marcela devoted to her painting became totally sacred, a time that she could dedicate to herself. Since then, she has taken countless workshops, classes and mentorship from many renowned artists she admires. With a strong belief that there is no end to learning and growing as an artist, Marcela continues to study and learn as much as possible in her day-to-day life.
Plein-air work is an intrinsic part of her process and inspiration. She has painted in many areas of the world like BC, the Bugaboos, Italy and the Arctic just to name a few.   In her work, Marcela gets to instill her experiences: the smells, sounds, shapes, colours, darks, and lights of a moment, invoking memories and freezing them in time. Preferring to focus on the good, the positive, and the beautiful in the world, she is constantly inspired by the simple wonders in nature around her. 
JOIN YOUR GROUP
Please note that this group is a PROFESSIONAL ARTIST mentoring Aspiring Artists. 
Aspiring
Mentorship Membership
$ CAD
69
/

Monthly Membership
Next session: September 01, 2022
On the 1st Thursday of every month
5:00 PM - 7:00 PM MDT
7:00 PM - 9:00 PM EDT
12:00 AM - 2:00 AM BST

Fri


9:00 AM - 11:00 AM AEST

Fri



Marcela's EXPERTISE
Listed below are this Mentor's specialty skills. Join this Mentor's group if you want to grow your skills in these areas.
Studio Setup for Art Production
Supplies and Tools – what to use, where to save, and where to spend
Running your art business the day-to-day
AM I AN ASPIRING ARTIST?
As an aspiring artist, you have been creating on the side, as a hobby, and now you're ready to take it to the next level!
YOU'RE INTERESTED IN:
technique - color and composition
art critiques - get feedback on your artwork to help you narrow and hone your style
supplies and tools - where to save and where to spend
marketing - learn to write your artist statement and CV, build your brand, launch a website, maximize your social media
price artwork – because your time and talent have value
More than an Art Workshop
WHAT TO EXPECT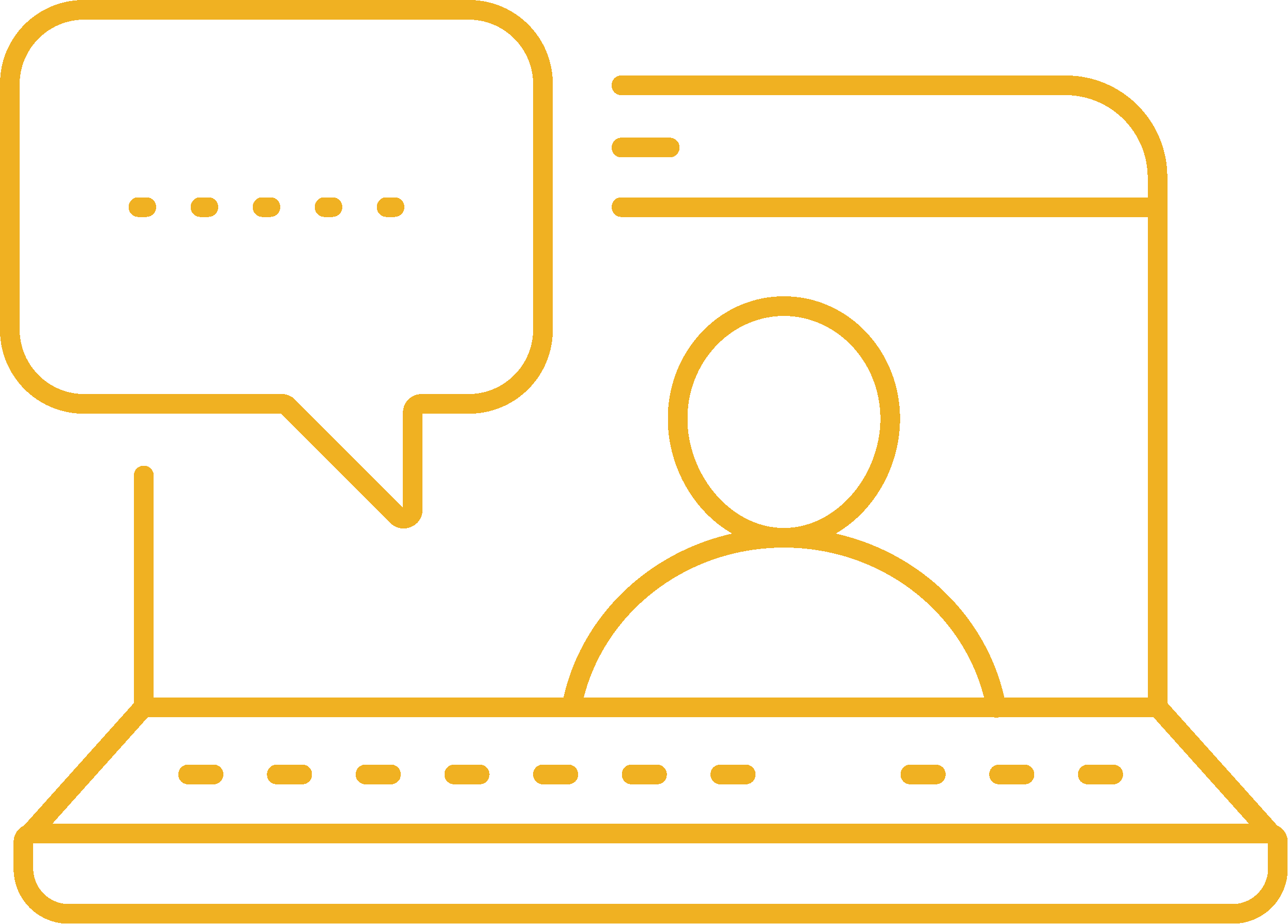 2-hr monthly
videoconference session with MASTER ARTIST, NAVIGATOR and small group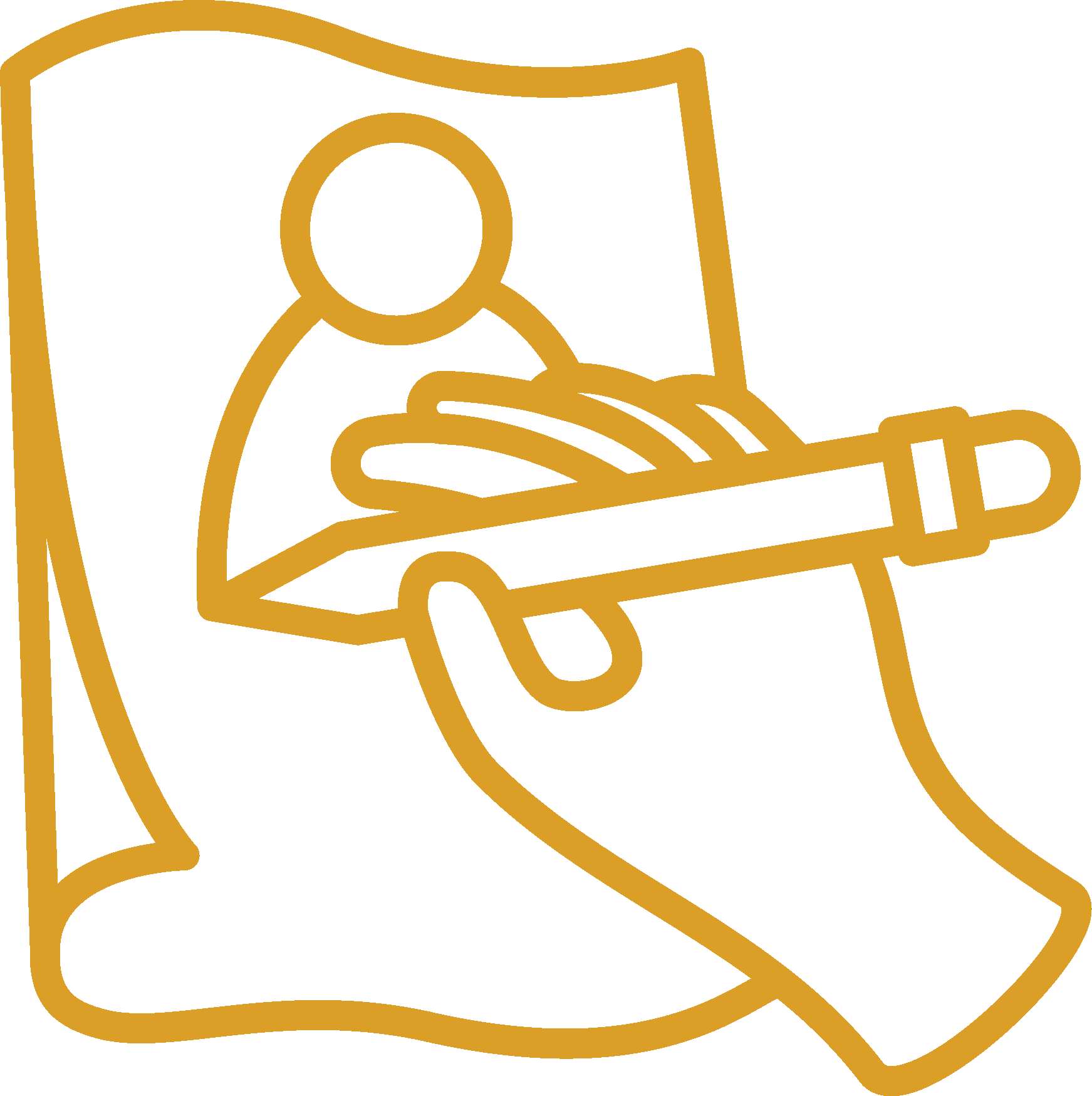 Practice-based HOMEWORK
and ACCOUNTABILITY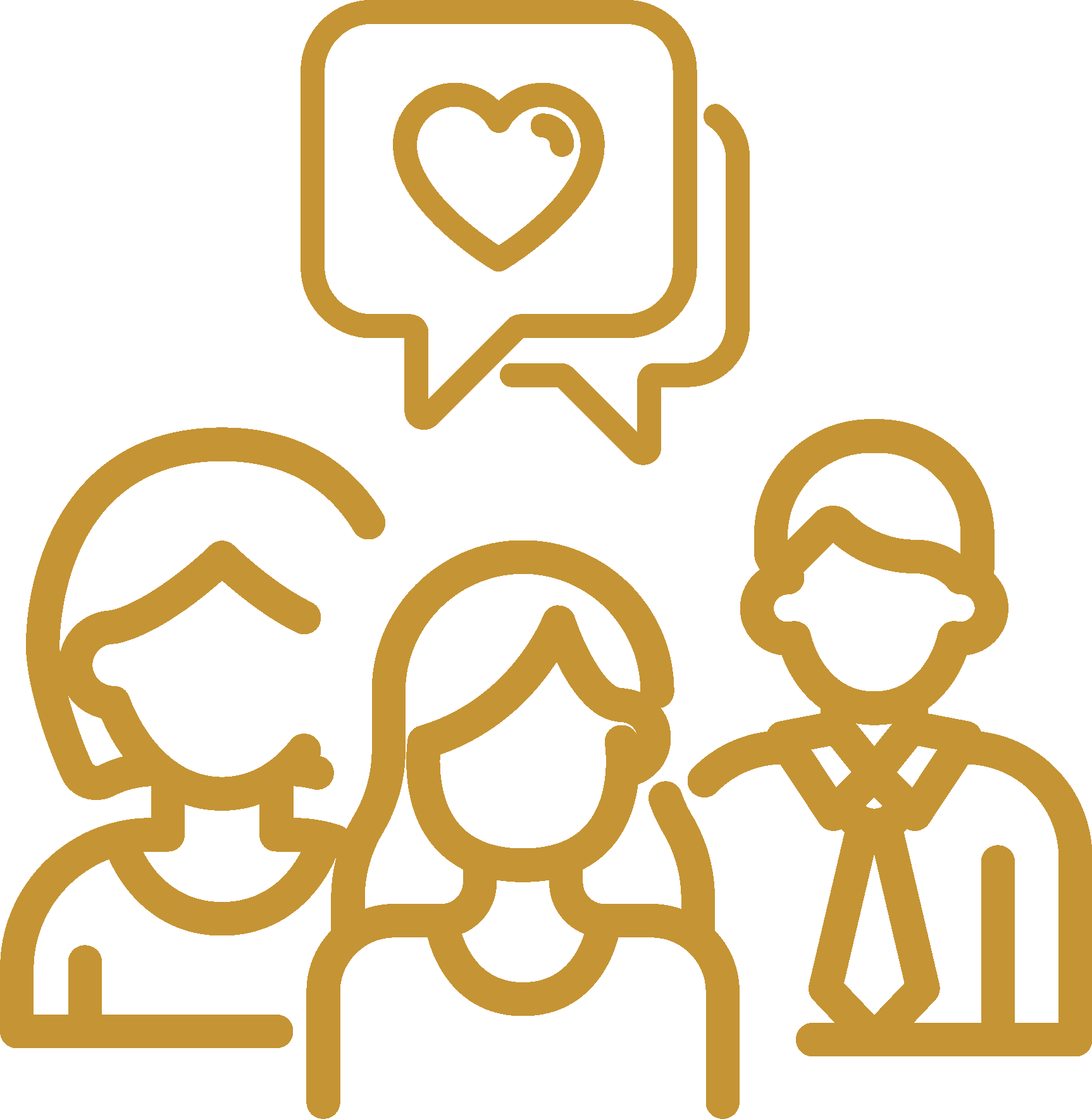 INFORMATIVE INTERACTIVE and HONEST conversations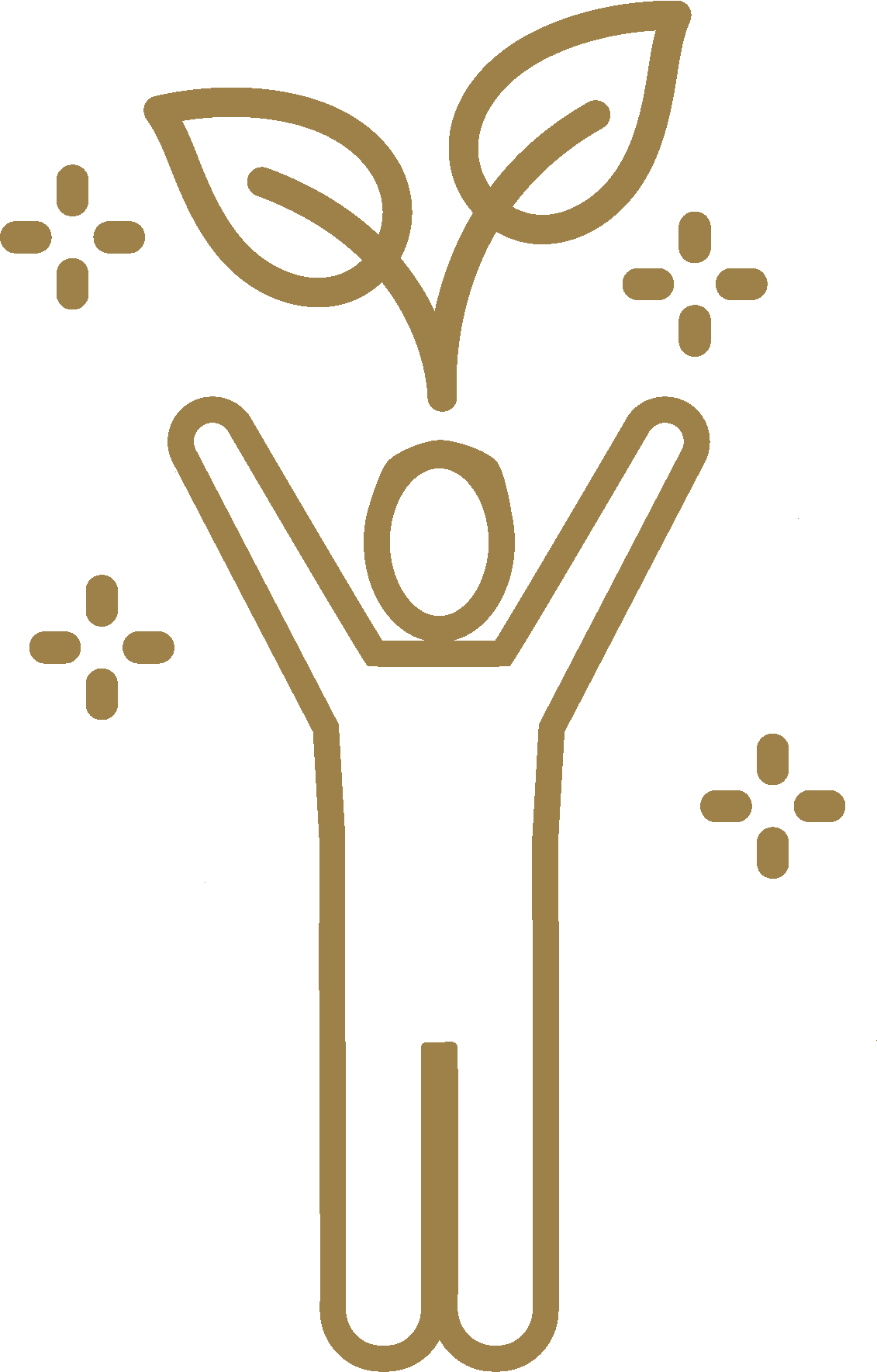 Additional 1-hr session mid-month with NAVIGATOR and GROUP. Navigator permanently assigned to your group, accountable for your growth trajectory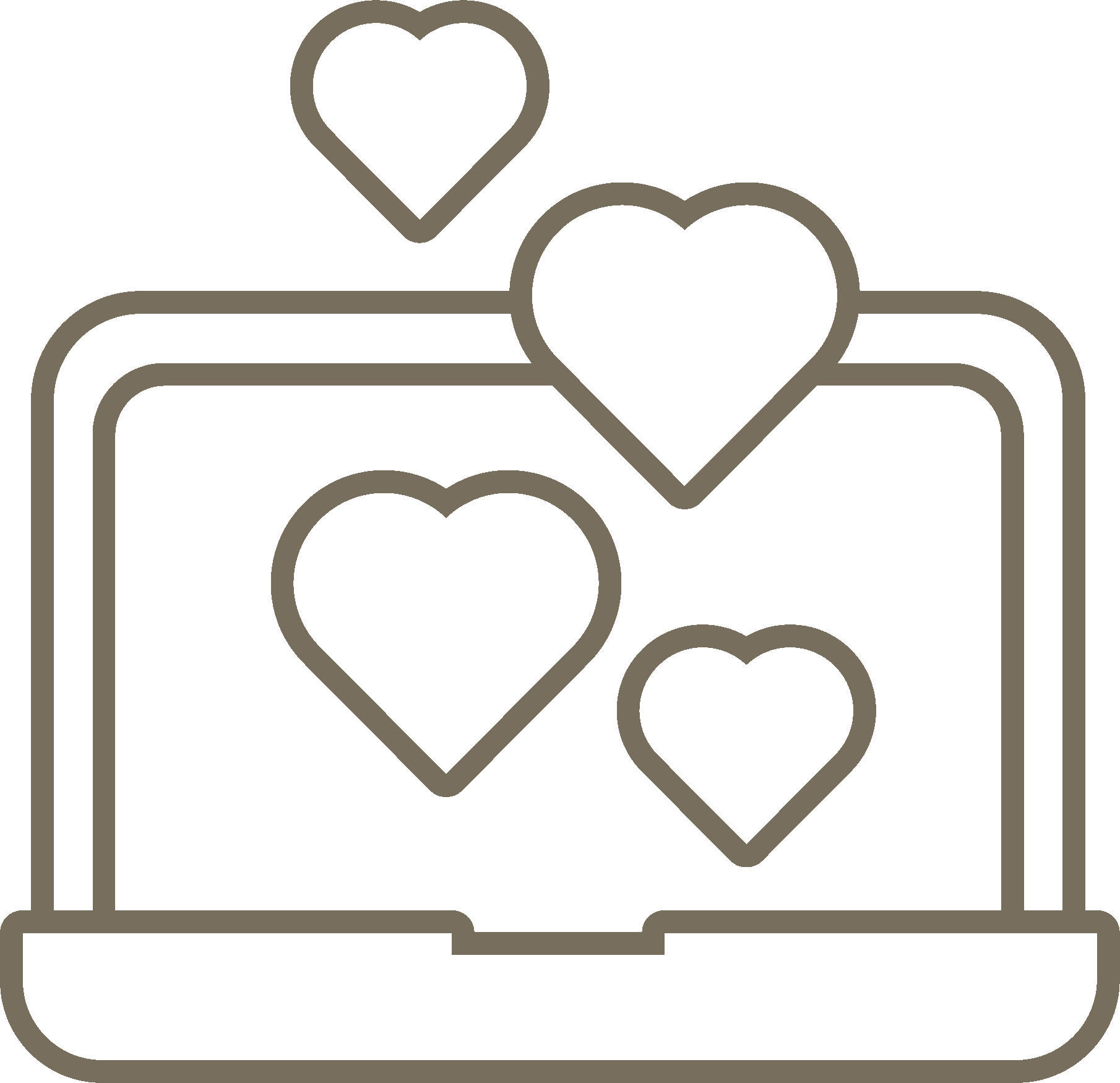 CONFIDENTIAL discussion board for you and your group, with 24hr access to session RECORDINGS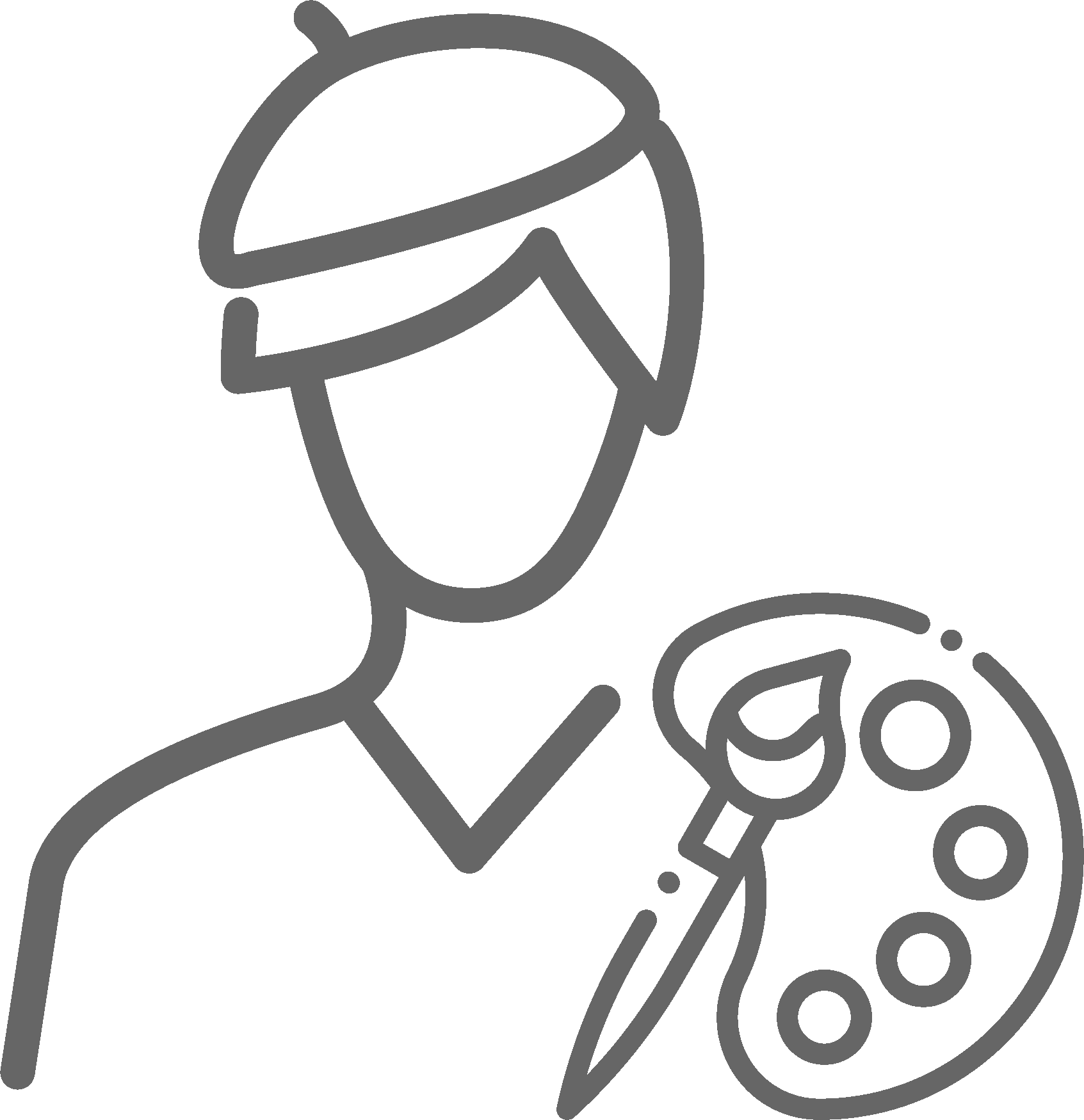 CHOOSE a new Master Artist every 6 to 8 months to bring NEW EXPERTISE and SKILL TRAINING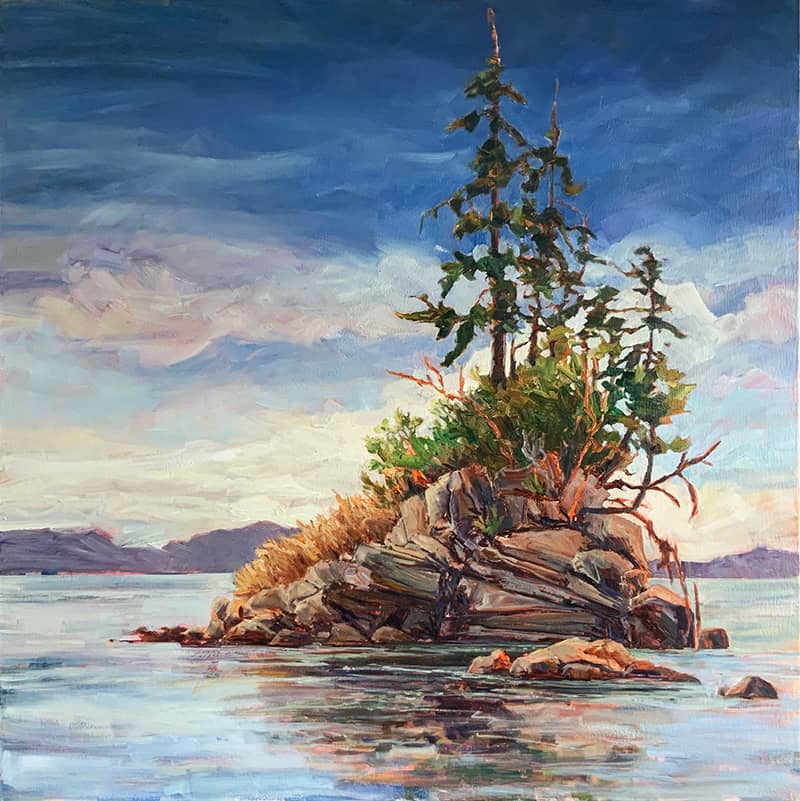 Marcela has been a very active member of the arts community in Victoria, BC for many years.
She was an important leader in the development of several local events and organizations, like the West Shore Studio Tour and the Coast Collective, an art centre dedicated to showcasing Vancouver Island artists. She has participated in numerous juried and non-juried art exhibitions, including Sooke Fine Arts and Sidney Fine Arts Shows. She is currently an active member of the Federation of Canadian Artists and Art Sea.
Marcela is represented by South Shore Gallery, Genoa Bay Gallery, and the Art Gallery of Greater Victoria. Her work can be found in private collections in Canada, Europe, the United States and South America. She lives in Victoria, British Columbia with her husband, son, daughter and her dog Maya.
Stay in the Know!
Join our Mailing List to receive information about new Masters, Events and Mentorship Groups.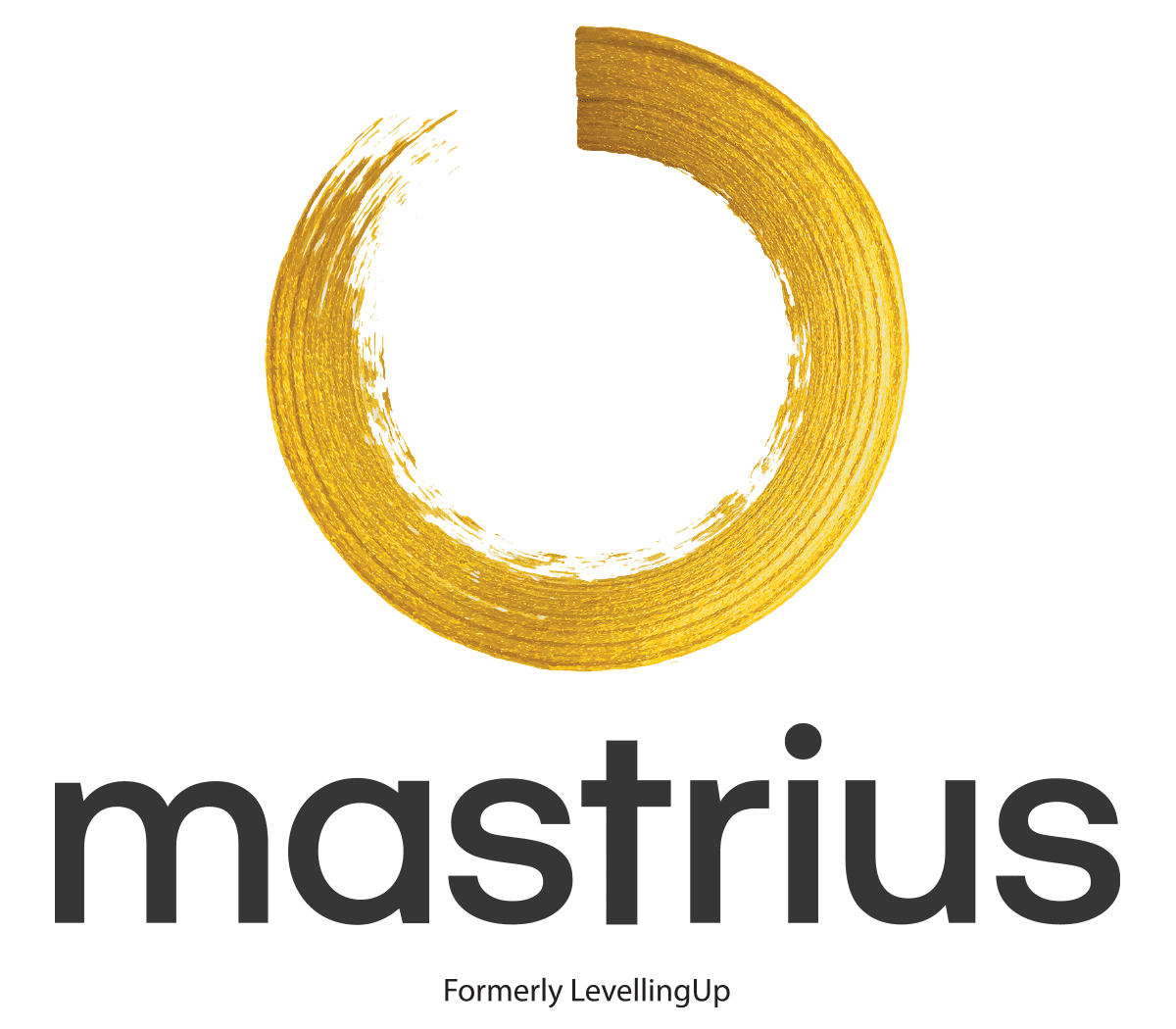 OUR "WHY"
Many of us feel "abandoned" or alone in our artistic pursuits, and we're looking for people to join us on our journey.
By combining interactive mentorship and trusted community, Mastrius offers a unique, powerful and affordable opportunity for growing artists like you to secure success and experience joy.