Spurred on by the music flowing out of her earbuds—Pavarotti, jazz, hard rock—#mastriusartist LIZ SKELTON paints original works inspired by the heat, colour, and vibrancy of her South African upbringing.

Now living in Canada's Waterloo region, Liz got her first taste of artistic freedom as a professional ceramicist in Cape Town, South Africa. When she immigrated to Canada 25 years ago, she took her creative spirit to the corporate IT world and worked in acrylic paints on the side. Then last year, as the pandemic wore on, Liz realized she needed a change—some soul food and the chance to be her own boss again.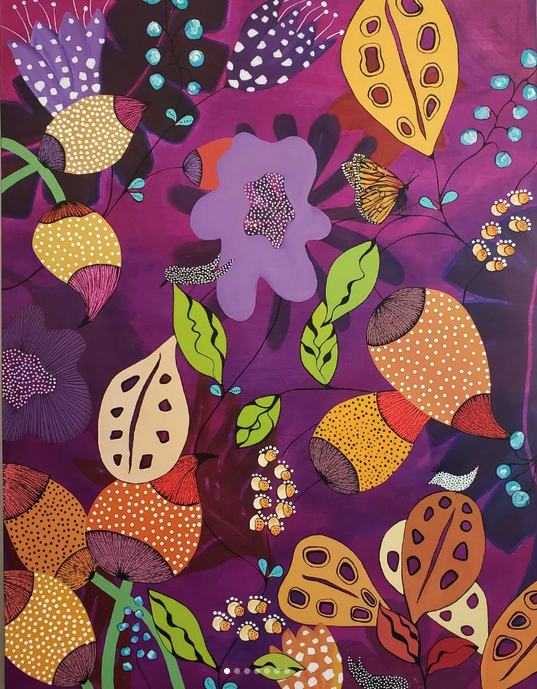 Just as those who want to grow and succeed in the corporate world seek out a mentor, Liz is thriving under the guidance of Mastrius Masters Veronica Funk and Lori Siebert. With their support, she's been developing a body of work and exploring the wonderful world of art licensing.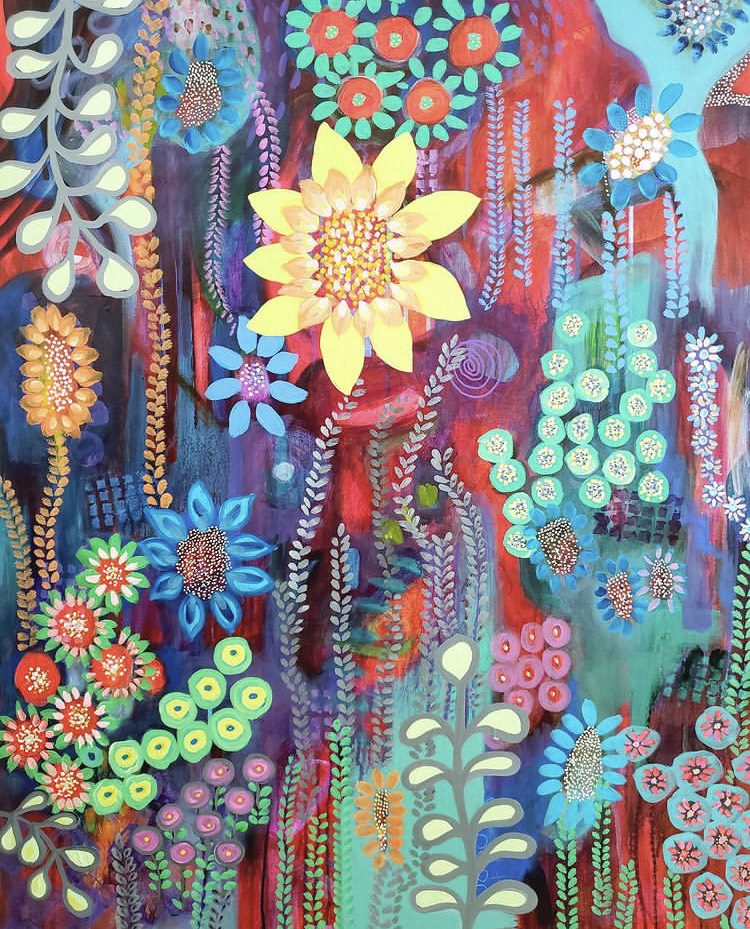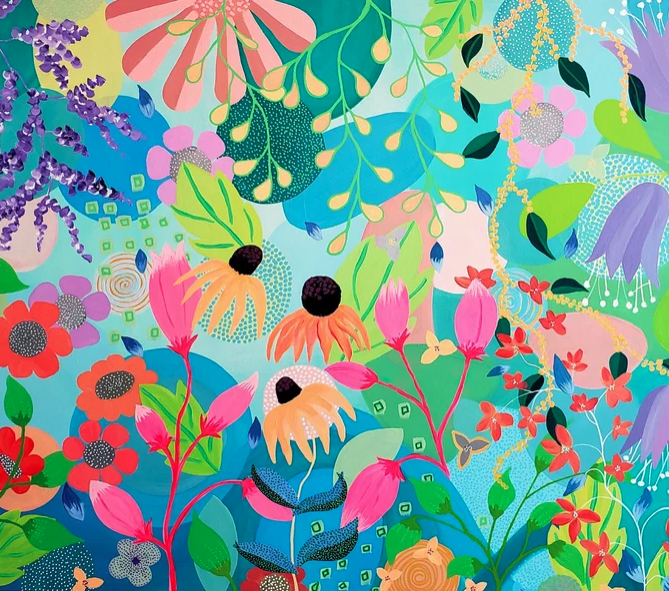 "When I left my job, a lot of folks said, 'Oh, you're retiring?' And I said, 'No, I'm starting a new career.' I've hopefully got a good 20 years to go, so I decided this was an opportunity to give it my all—and not just painting but the business side of it as well."
Which is just what Liz has done. "I think I've still got my old corporate job routine going." Painting 9 to 5 out of her garage studio (or covered patio by the lake in the summer), Liz creates florals and abstracts bursting with joy.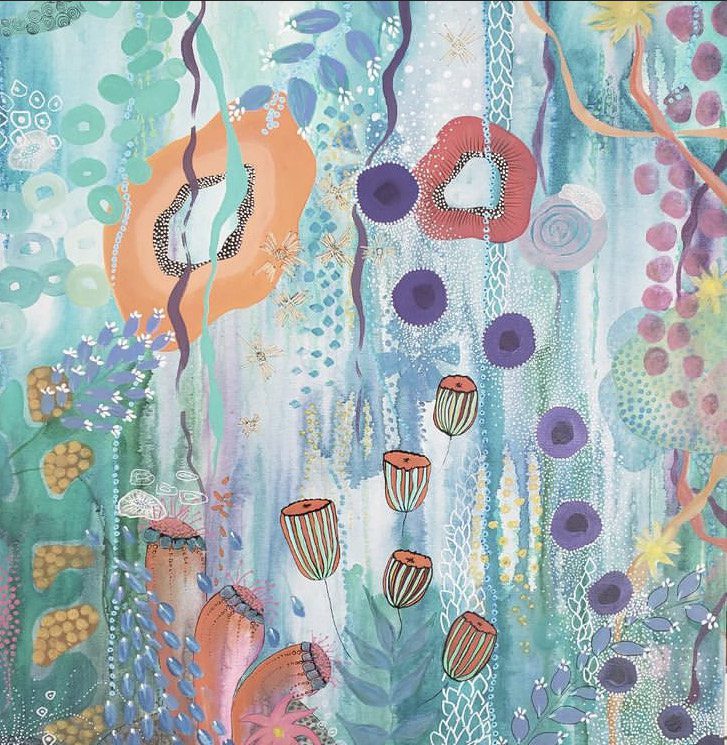 And she's been getting her work out there and finding success—connecting with an audience looking for just the joy and energy Liz creates.
FOLLOW @phatlizzardart to get YOUR daily dose of happiness!
Author: Mastrius
Date: July 4, 2022
Find Your
Master Artist GROUP!
Connect with the worlds best!