Leslie Starr
By LevellingUp
If you've been in the LU community for awhile, chances are you've heard of or virtually crossed paths with #LUartist LESLIE STARR!
Her colourful landscapes and endearing animals leave a lasting impression—stylistically influenced by her previous creative path…
Prior to working with acrylics, Leslie painted on glass for over 15 years! "I would paint anything that wasn't nailed down and could fit in my oven."
Her ability to hunch over delicate pieces, however, ended suddenly following a car accident, and Leslie transitioned to painting on canvas.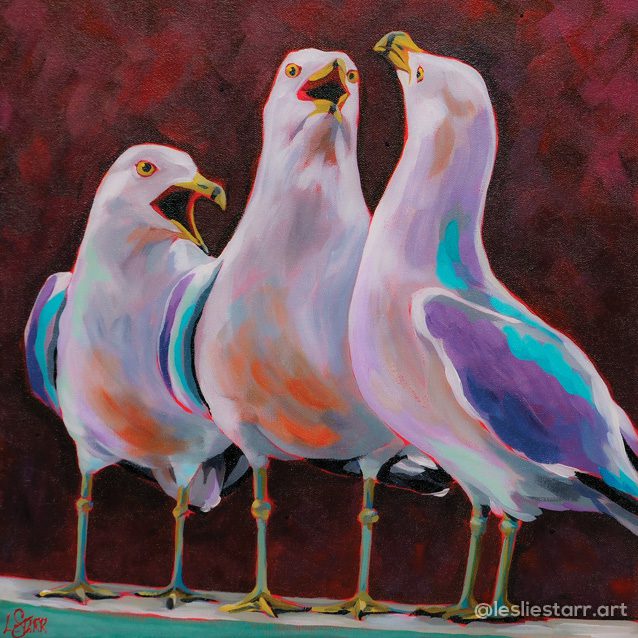 She has since shifted to work with master artist Veronica Funk and just this past weekend had her VERY FIRST SHOW as an acrylic artist! Her pieces were warmly received and scooped up by many.
"My art is starting to transform, and I'm loving it. So am I proud of that? Yeah, I think I am."
We're ALL so proud of you, Leslie!!
FOLLOW @lesliestarr.art to track with her creative journey and get caught up in the whimsical world she creates!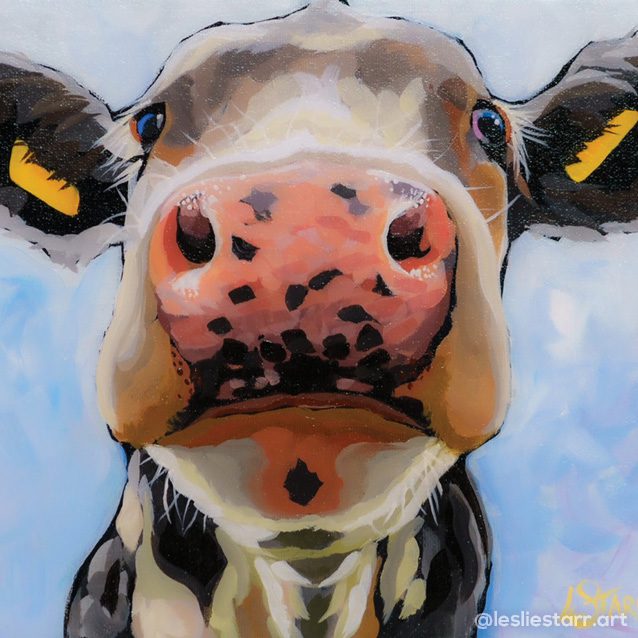 Last year, she began seriously investing in her talent, joining an LU artist group with #LUmaster Julia Veenstra, and has made HUGE strides in her work!
"At the very beginning, I was kind of at a loss. I didn't feel like I fit in because I saw a lot of really good paintings, and I was all over the place. And finally, 6, 7 months in, I started to find a direction and a path."
"I feel like I've done 5, 6 years of work in 8 months of time. It's given me confidence. It's given me everything I think I needed to move forward."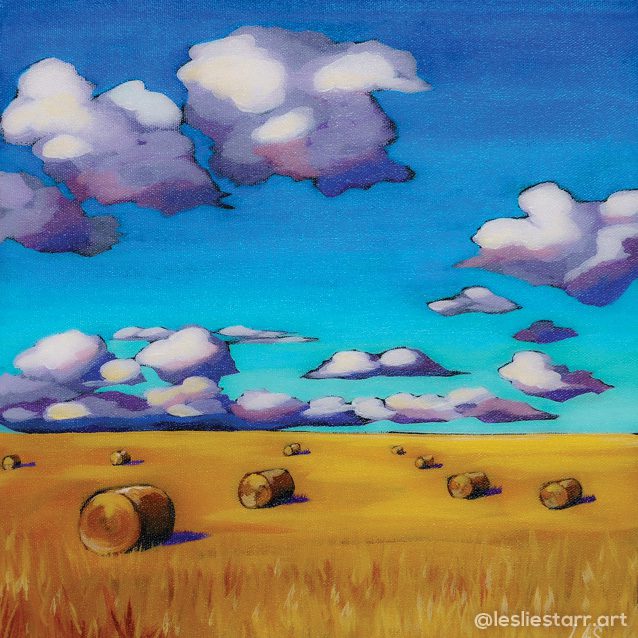 Author: LevellingUp
Date: July 8, 2021
Find Your
Master Artist GROUP!
Connect with the worlds best!