Leah Patterson
By LevellingUp
Grab your coffee; this morning we're taking a stroll along the beach with talented #LUartist and West Coast oil painter LEAH PATTERSON!
Victoria-based artist @leah.patterson.art never tires of the coast's ability to inspire. Her signature rocky shorelines hang in local restaurants and hotels and get a warm response from locals and visitors alike.
As inspiring as her surroundings are, though, they haven't always been enough to keep her painting. "Last year I was at that place where I was having success, but it was hard to maintain it. I would go through phases."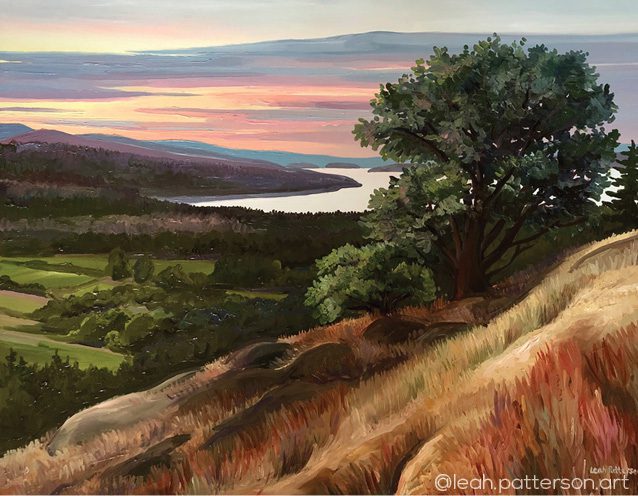 Leah's work has met with a lot of success, but what she's most proud of is herself. "There have been lots of times I've felt pressure to go back into what I went to school for: teaching. But if I did that, I would give up the chance to paint this often, and I've noticed this is important to me. I'm really proud that I've never given up on this dream."
FOLLOW @leah.patterson.art to sink into street scenes, shorelines & sunset views that all emanate Leah's signature glow.
You have a lot to be proud of, Leah! Keep it up!
"With painting you can see improvement. So I'll keep painting and keep practicing, and I'll keep getting better and get there, right?"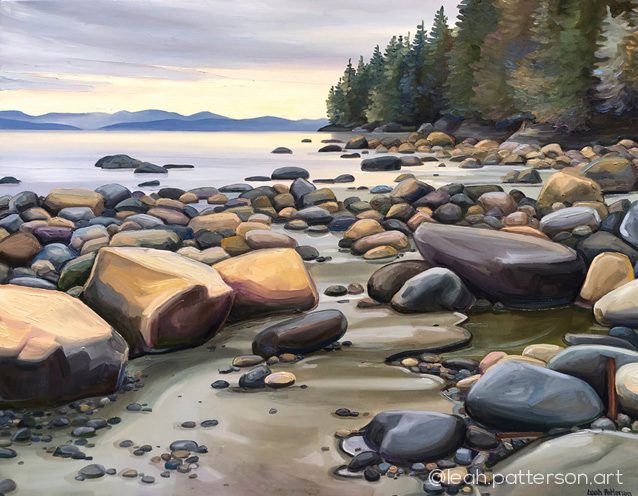 Luckily, she has another source of inspiration: being around other artists. Leah joined #LUmaster Charlie Easton's group and found a regular community to keep her motivated. The group meets throughout the month to "check in with each other and hold each other accountable with our goals and debrief any frustrations we're having. I find they're usually issues we all have."
She's also been connected with the local plein air community through her #LUnavigator and fellow Victoria-based painter @marcelastrasdas. "I think LU is what we all needed. Everyone was a little bit lonely, and it was nice to bring everyone together and keep us focused."
Author: LevellingUp
Date: June 24, 2021
Find Your
Master Artist GROUP!
Connect with the worlds best!