Laurie McKern
MASTER ARTIST
Mastrius Artist Mentor
This artist is mentoring at Mastrius. Visit our how it works page for membership details.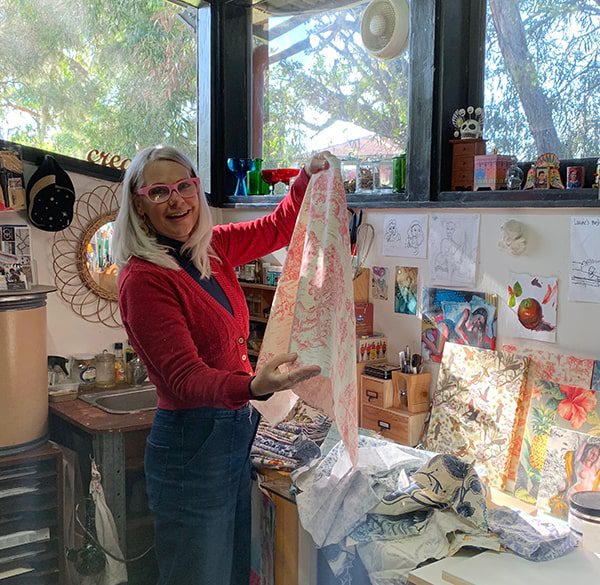 Mentoring Aspiring Artists
Not sure if you're an aspiring artist? Visit our How It Works page.
MEDIUMS: Oil Paint | Acrylic Paint | Encaustic
SPECIALTY: ✔ Technique  
I'm drawn to the human form. It is always fluid, moving and changing, giving me a new perspective to learn with each movement.
I predominately work in oil with hot and cold waxes. The incorporation of fabrics in my work began as a way to up-cycle my favourite preloved clothes and gifted books of wallpaper samples.
I have begun to create my own background patterns using mono printing, solar etching and other printmaking techniques. Patterned backgrounds have now become integral to the way that I create each artwork.
Laurie's EXPERTISE
Listed below are this Mentor's specialty skills. Join this group if you want to grow in these areas.
Specialty: ✔ Technique
Teaching How to Self Critique
Studio setup for art production
Supplies and tools – what to use, where to save, and where to spend
Lowering the use of toxic materials in oils and being enviromentally aware with practice
Running Your Business the Day-to-Day
"Mastrius has done wonders for my confidence. I have managed to step way outside of my comfort zone which has in turn given rise to so many more opportunities to further my art career."
~ Deb, Emerging Artist
JOIN NOW
select your mentorship group
If the group you're interested in has a waitlist, you have the option to join another group to get started. When your group opens we can transfer you over.
Aspiring
Mentorship Membership
Next session: April 18, 2023
On the 3rd Tuesday of every month
This global group meets at:
6:30 PM - 8:30 PM MDT

Tue


8:30 PM - 10:30 PM EDT

Tue


1:30 AM - 3:30 AM BST

Wed


10:30 AM - 12:30 PM AEST

Wed



...and your timezone too!
Contact us if you need help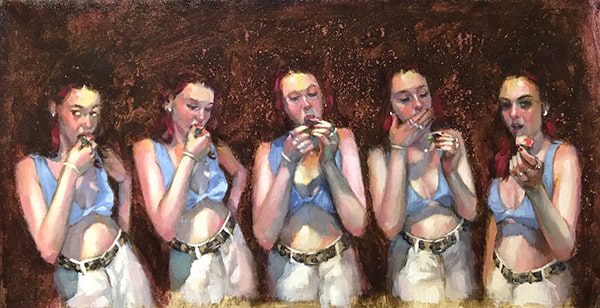 Canadian born Laurie McKern is a contemporary figurative and landscape artist.
Laurie was the co-founder and director of the art school/studios/gallery: Gallery Cats Sydney in Brookvale, NSW from 2010 to 2020.
Currently Laurie has a studio at Cottage Collective in Mona Vale, NSW. Visitors to the studio are welcome, call to arrange an appointment.
Training / Studies
1982 -1984 Illustration Art, Sheridan College, Ontario, Canada

1992 Children's Book Illustration, University of Sydney, Australia

1989 Batik Textiles, Sumatra, Indonesia

2007 Print Making Techniques, Warringah Print Makers Studio, Manly Vale, Australia

Graphic Artist/Art Director/Illustrator in both Toronto and Australia from 1984 – 1994