Kerryann Torres
By Mastrius
Funny, inspiring, and bursting with creativity and heart, California-based #mastriusartist KERRYANN TORRES has lived all over the world and is making waves with her one-of-a-kind oil paintings.

"I started painting five years ago in Maui. Our dog passed away and I didn't know how to paint but I thought, I'm going to try painting him. And then I couldn't stop. Fifteen paintings later of this dog, my husband asks, 'Have you tried anything else?!'"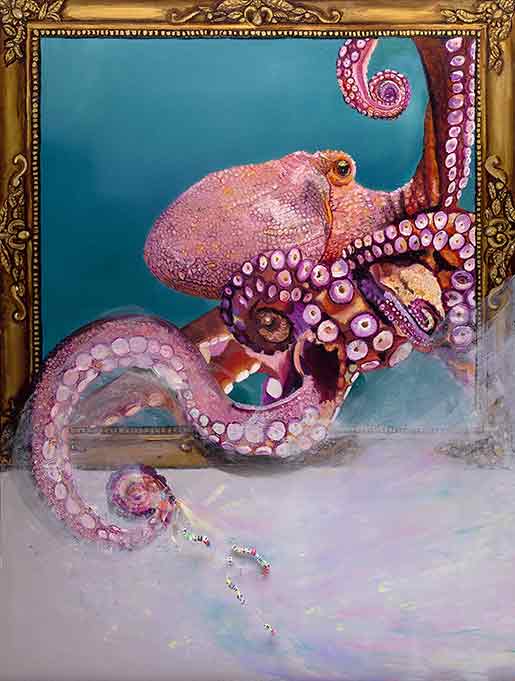 Turns out, making people stop and look is just what Kerryann is good at. Juxtaposing natural and digital elements, she makes a statement about both our wild and created worlds. Her recent pieces include painted gold frames to highlight her subject and a WORKING 1" x 1" QR code (PAINTED in OIL!).

"I envisioned this in someone's home. They have friends over for dinner and could say, 'Scan this.' And the friends are taken to information on the sea levels rising or glaciers melting. And they can have a conversation."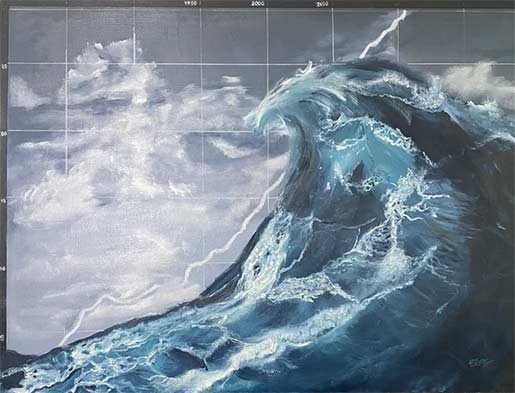 Kerryann moved on to painting their neighbour's goats, then farm animals when they moved to Georgia, and took on the challenge of portraits after moving to the Sonoma Valley during the pandemic. "I didn't know anyone; I was craving human contact so I started painting faces. Then after you get out into the public for a while, I was like, okay, I'm over humans."

When Kerryann and her husband relocated to California, wildfires were in full force and climate change was hard to ignore. "I had to do something. I want people to stop and think when they look at my art and have a conversation."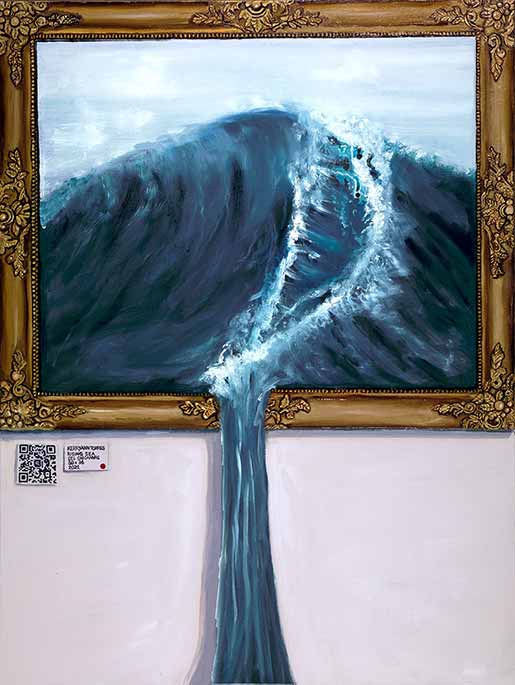 Now with expert #mastriusmaster Alex Garant as her mentor, Kerryann is well on her way to developing a strong brand. "I'm always proud that I'm willing to evolve and try new things because sometimes it can be very scary."
Need a boost of inspiration, innovation, and good vibes? FOLLOW @kerryanntorres!
Author: Mastrius
Date: August 15, 2022
Find Your
Master Artist GROUP!
Connect with the worlds best!