Everyone's story is so unique, just like their art. We're delighted to share one from another one-of-a-kind and amazing #LUartist—oil painter JUAN SHEN!
Juan spent the first half of her career as a corporate controller in California's Silicon Valley. She worked hard to retire at age 40, and just before she did, she began crossing things off her bucket list. Training on weekends, she earned her private pilot's license. She flew herself and her husband on trips around the Bay Area and after retiring they travelled Europe and Asia, exploring places she didn't have the time to see as a CPA.
Almost three years ago, Juan tapped into her childhood love of drawing and began classes at the Academy of Art University in San Francisco. She started with foundational classes, hoping to one day take classes with #LUmaster Zhaoming Wu, a professor in their MFA program. When the pandemic spread, Juan focused on online learning and jumped at the chance to mentor with Zhaoming, as well as with #LUmaster Alexandra Manukyan.

The gas for all those miles ahead comes from her love for life and for creating. "I heard somewhere that consuming culture is never as rewarding as producing it." That sense of productivity and satisfaction is what keeps her creating even through the frustrating moments. "I just created something out of nothing. That sense of reward is really indescribable."
FOLLOW @ju_an_s to keep up with her artistic journey and growth. If her track record is any indication, she will be taking over the art world soon!
Cheering you on, Juan!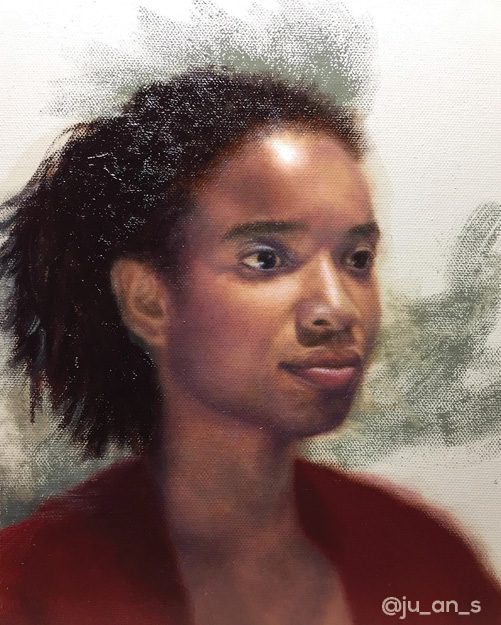 "Amazingly, last year was the year I learned the most!" she says. Without the time spent commuting and the pressure of homework and reading, Juan had time to digest all the new info and techniques she learned and time to practice.
Rather than selling her art, Juan's primary goal is to make the best art she can. She seems content to start where everyone does—at the beginning. And to put in the miles it will take to get her where she wants to go. "In a way, the process of finding your own path is like the artistic process of finding your own voice, your own style. And I am in the middle of both."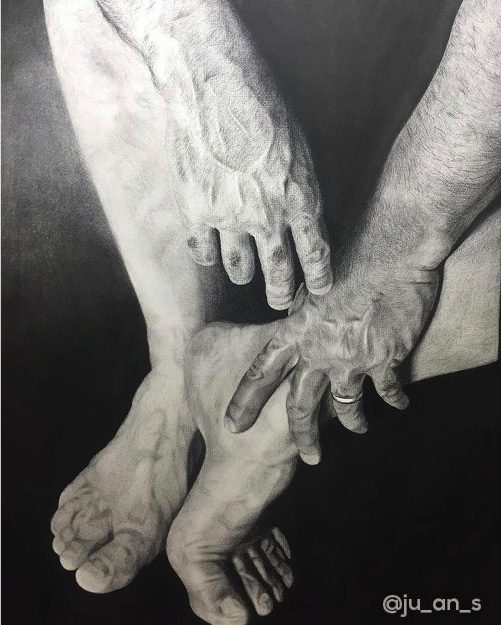 Author: LevellingUp
Date: June 16, 2021
Find Your
Master Artist GROUP!
Connect with the worlds best!