Josée Francoeur
By LevellingUp
Everyone, meet talented oil painter and beacon of creative resilience: #LUartist JOSÉE FRANCOEUR!
When she's not working as a manager in pharma, this Ottawa-based landscape artist draws never-ending inspiration from her striking surroundings. Josée's work is consistently colourful & positive, filled with dramatic light.
But this past season didn't always brim with creativity and positivity. As we've heard many artists also experienced, when the pandemic triggered intense lockdowns Josée wasn't able to create the way she once did.
Though conditions seemed ideal for creating—a well-stocked home studio, reference photos, and plenty of time—she just couldn't get started.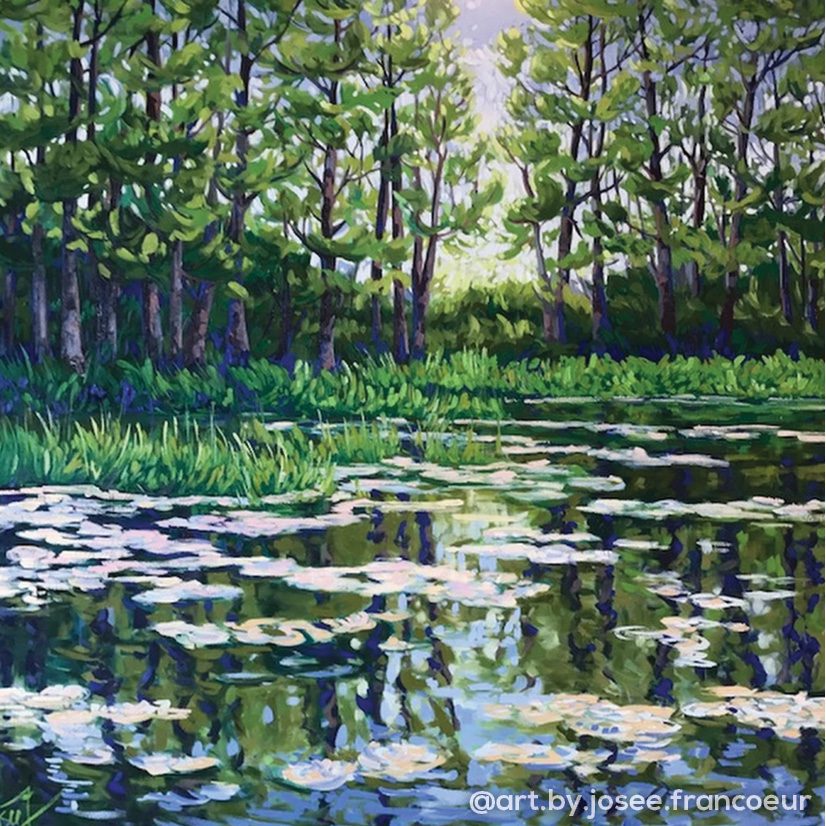 Josée has slowly been getting back to painting, though not at her previous pace. Every day she makes a plan to do at least one creative action. Armed with the resources of an ever-growing creative network, her pieces are also showing new nuance and depth.
FOLLOW @josee.francoeur.art to see the GORGEOUS works in process in her studio right now!
Josée, thanks for trusting us to be a part of your beautiful journey. You're an amazing member of our LU community!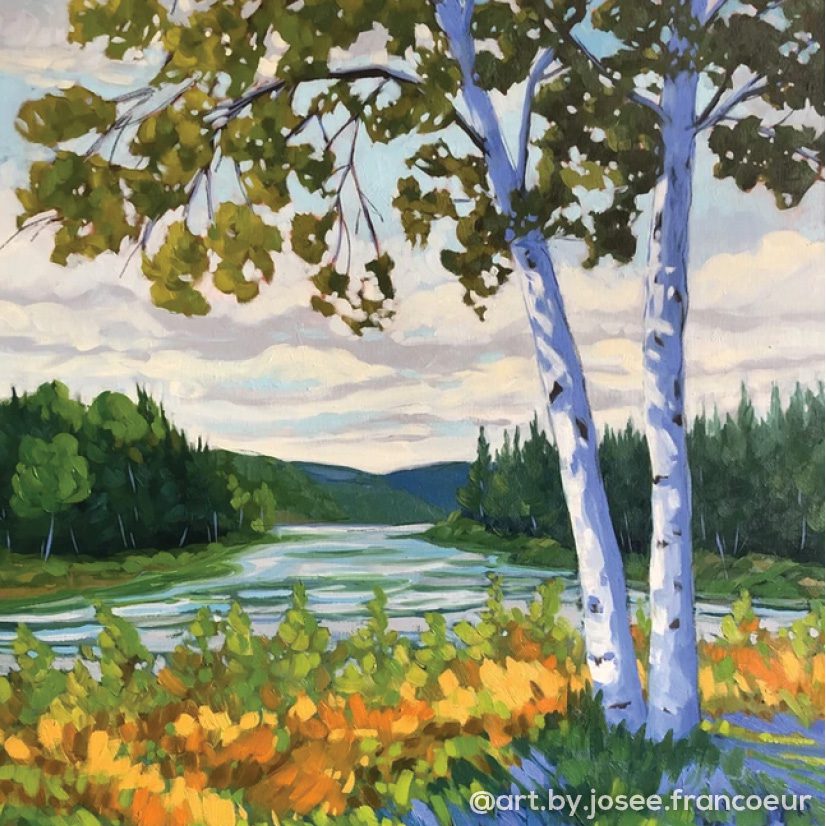 "I wanted to paint, but it was like I was freezing in front of my canvas. That was really weird."
As time goes on, Josée is finding a rhythm of recovery. And she hasn't had to do it alone.
"You know what helped? LevellingUp. That community of people all over the country was very motivating and inspiring. It was the best weapon ever for me during the pandemic."
In addition to the #LUmasters she's been influenced by—David Langevin, Charlie Easton, and soon Gaye Adams—she's loved being around other artists who shared similar feelings and were creating & introducing her to new ideas. She's been especially motivated by the productivity, positivity, and encouragement of her #LUnavigator @marcelastrasdas.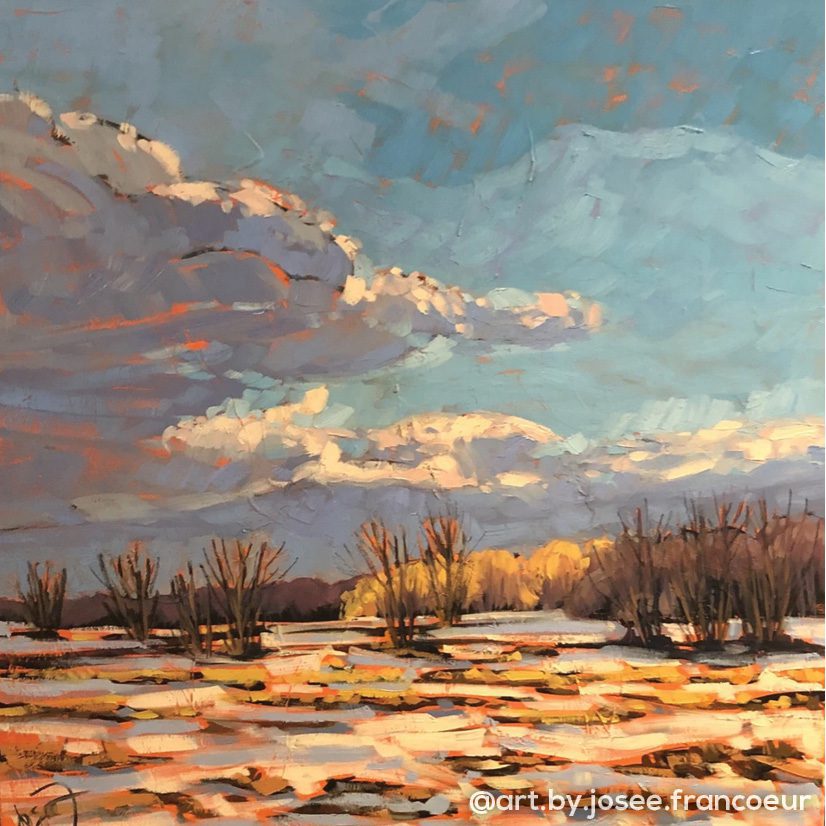 Author: LevellingUp
Date: July 31, 2021
Find Your
Master Artist GROUP!
Connect with the worlds best!