Joanne Kells Chalmers
By LevellingUp
Layers are the spice of life for this talented #LUartist… Ontario-based mixed media artist JOANNE KELLS CHALMERS!
Massage therapist by day, @jkellsart is an all-in, hands-on artist. From the lakeside town of Napanee, she pumps out (during Covid lockdowns she painted upwards of 50 hours a week!) amazing portraits rich in texture, colour, beauty, and intrigue.
"Each piece has hidden treasures, whether in the paint, the textures, or the subject itself." Only when you see these pieces in person do you feel their full impact.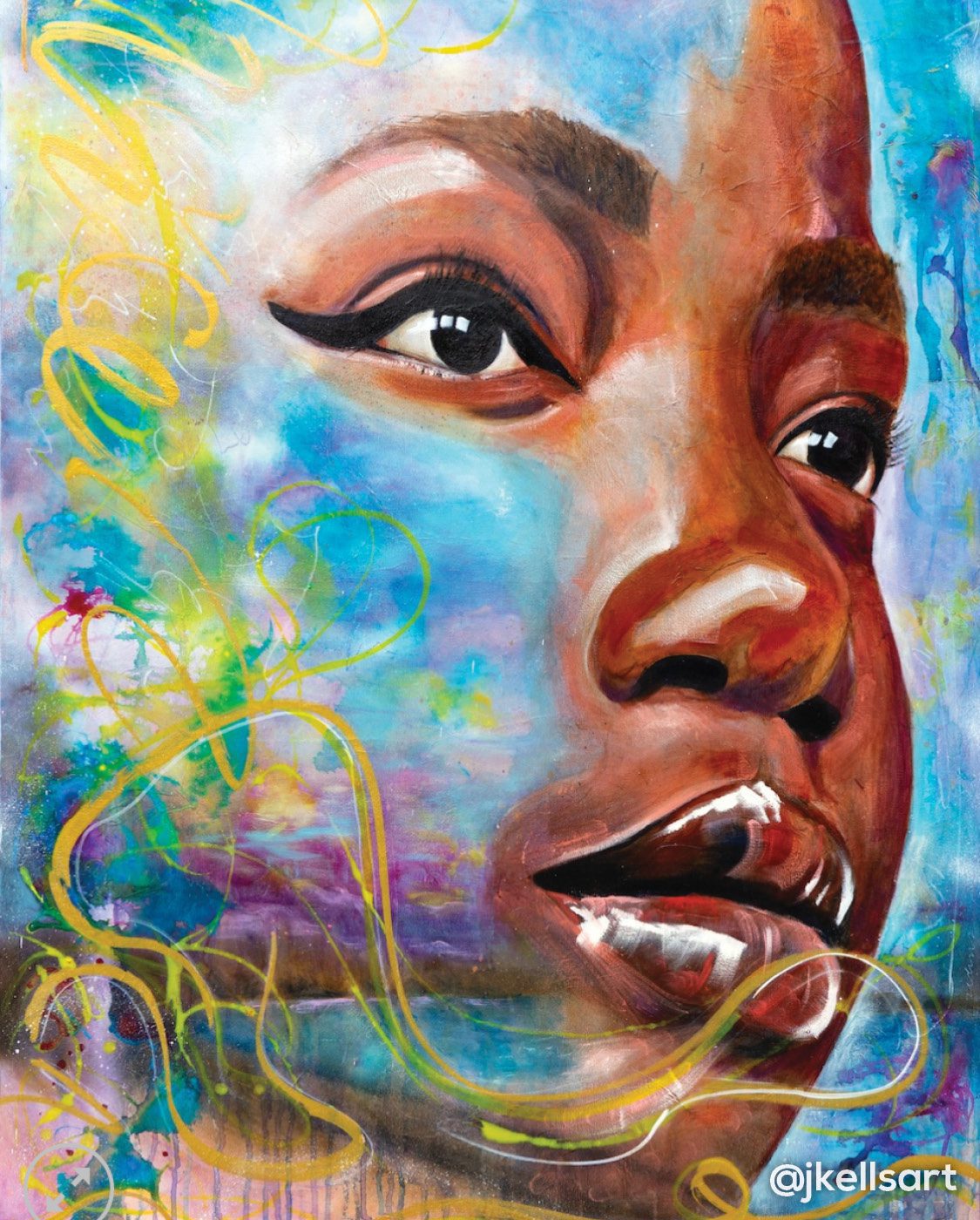 Life has been a creative flurry of activity for Joanne since joining the LU community just three months ago. In September, Joanne made her artistic debut—exhibiting at two local shows and having her work featured in two articles! Perfect timing as part of her LU homework with #LUmaster Veronica Funk was to prepare a press release about herself and her art. She was able to provide journalists with quotes and info for the articles without breaking a sweat.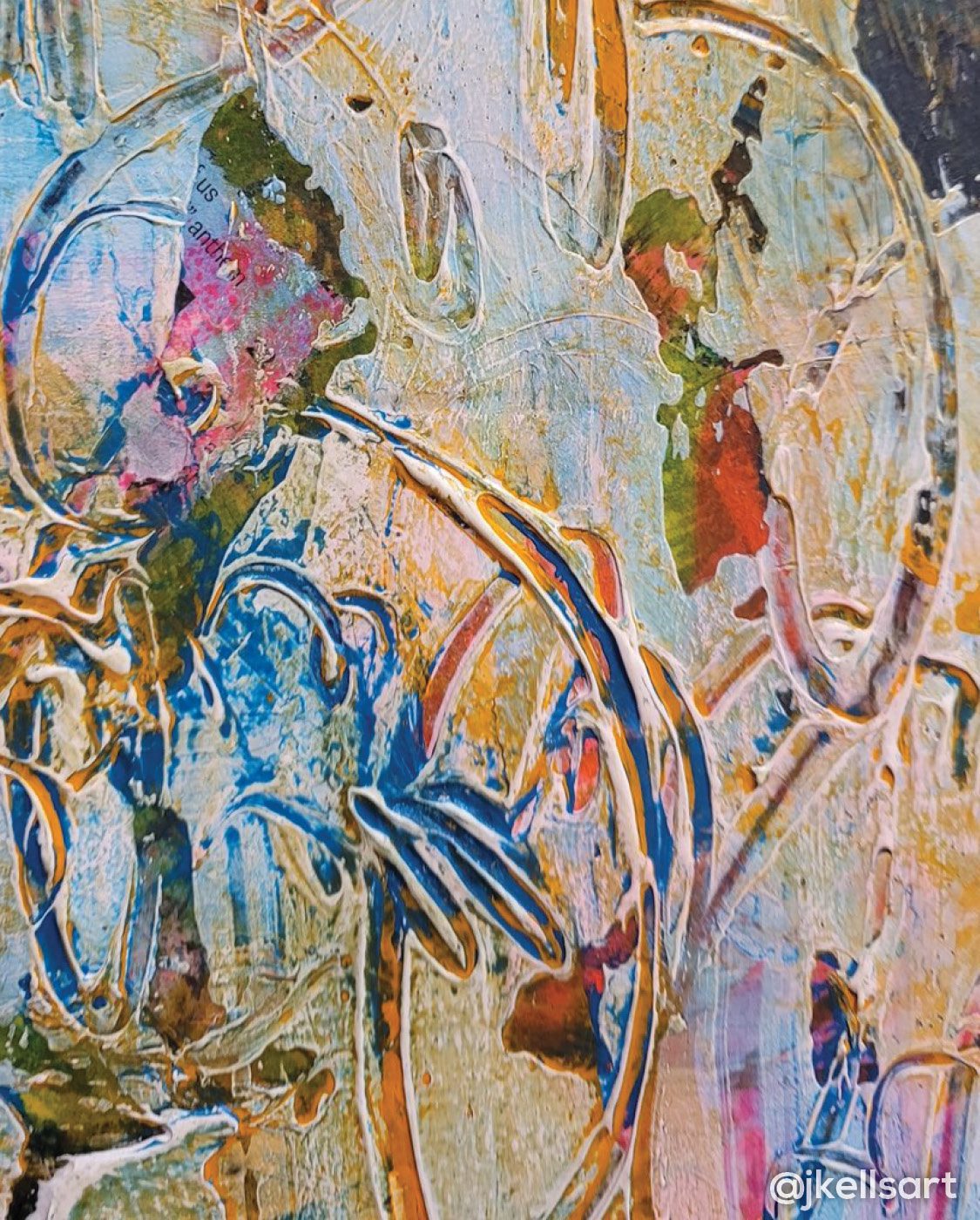 And impact is just what Joanne aims to create. "My wish is to provoke change, inspire thought, and promote connection through my work"—especially with people we see as different from ourselves. She finds her subject matter "opens the door to so many conversations" with people who stop to take in her work.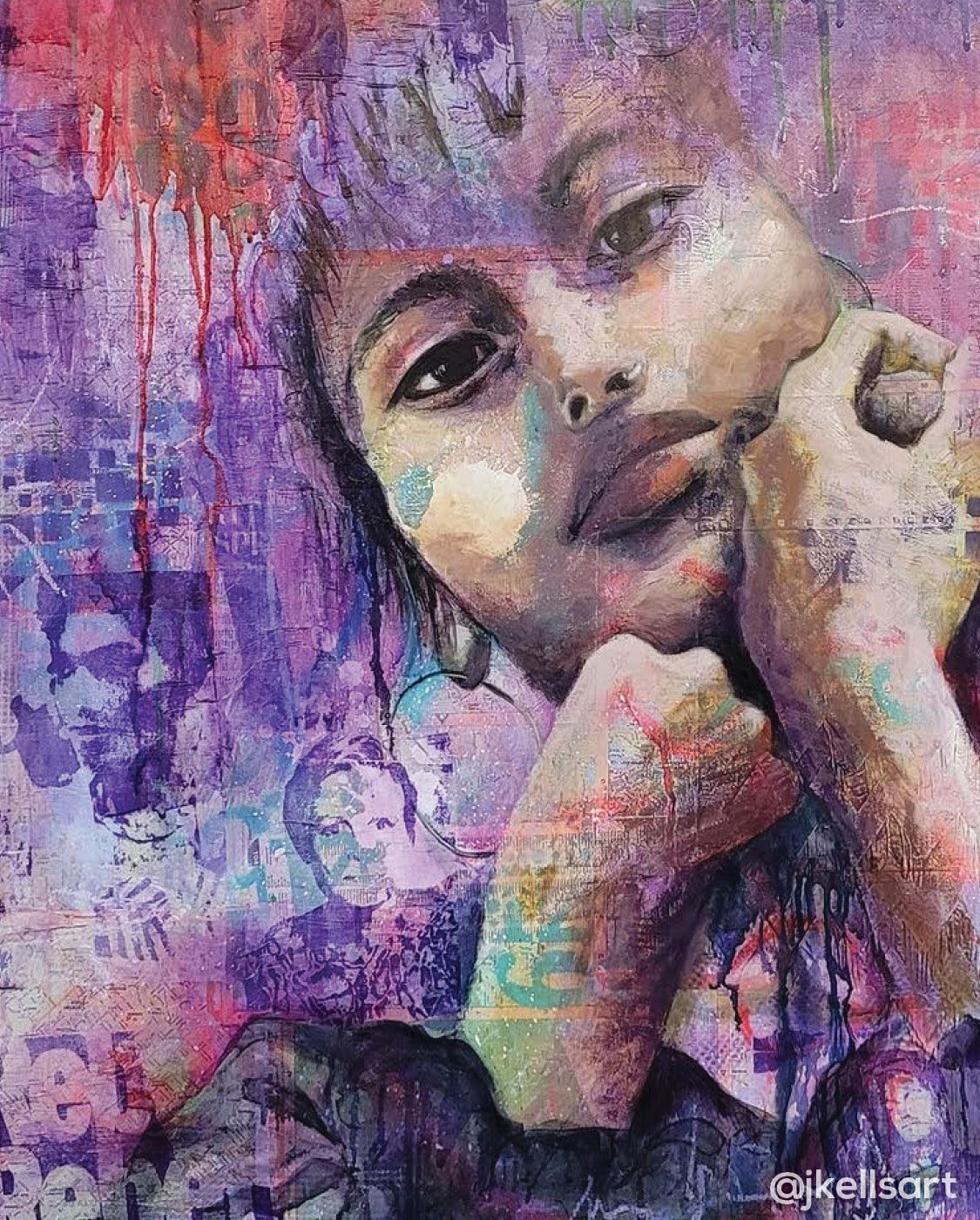 "My gosh, if I wasn't with Veronica I would have died because I wouldn't have anything." 
FOLLOW @jkellsart to be inspired by what's up next for her—creating pieces that play with perspective and building up a body of work for gallery representation.
You're such an integral part of the LU community already, Joanne. Take that momentum and run with it!
Author: LevellingUp
Date: December 9, 2021
Find Your
Master Artist GROUP!
Connect with the worlds best!