Janifer Calvez
By LevellingUp
Artists consistently blaze new trails and break new ground.
Meet an #LUartist breaking tired artist stereotypes—professional acrylic painter JANIFER CALVEZ!
Janifer leads a double life (in a good way!) as both a medical lab technology instructor and landscape artist; straddling careers in both science and art. Indeed she believes, contrary to popular opinion, that art and science naturally go hand in hand.
"Both my artist friends and my science friends say, 'Well, I could never do that.' I say, 'You haven't tried!' Everybody does creativity differently. Some people dress creatively or their homes are just amazing. We ALL need to express ourselves in some way."
Aside from her art, Janifer loves to encourage other artists to grow. When her city lacked places to display art, she bought an old three-storey heritage home together with a fellow artist and transformed it into Lineham House Galleries. "We filled it with artists and art. You walk in and it's good energy. People come to just be fulfilled by the art and the energy that art brings."
Janifer also teaches art and works with kids to paint murals in the town she grew up in. "I just have always felt it's important to be part of the community and give back whenever I can."
We applaud what you're doing, Janifer! Thanks for bringing your insight, creativity, and light to the art world!
FOLLOW @janifercalvezart and be inspired by the landscapes she captures with her brush and the ways she makes the world better with her talent!
To continue to master her craft, Janifer works with #LUmasters Mark Heine and Mitchell Albala. Although there is a perception that artists like to be alone, Janifer has found the community aspect to be essential to creativity.
"It takes a lot of courage to show somebody your work because people have an opinion, but the more you can do that, the better. It's fantastic to collaborate with other artists and ask them, 'Where can I improve and how can I do this better?' It's a good way to grow."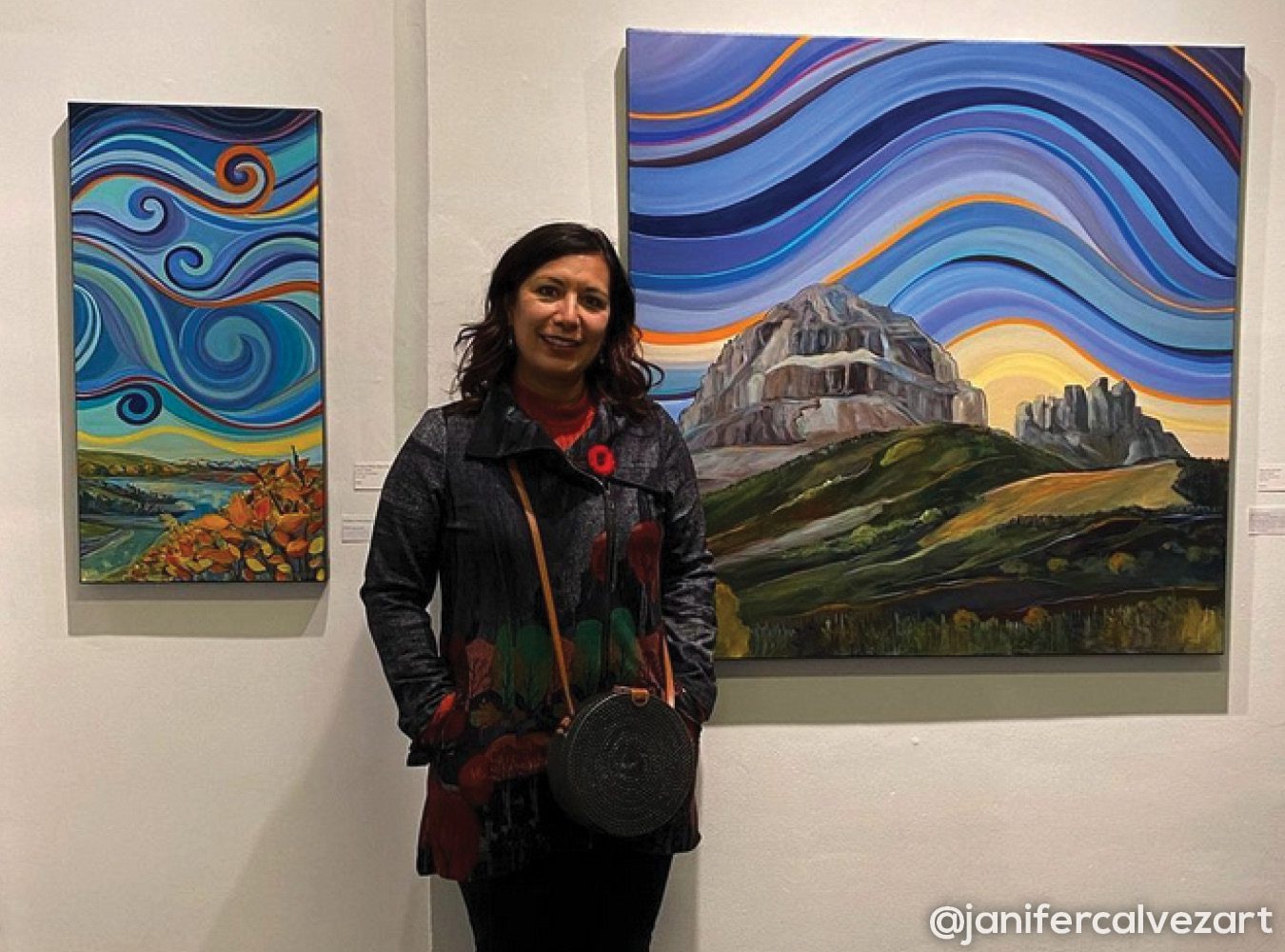 Author: LevellingUp
Date: January 10, 2022
Find Your
Master Artist GROUP!
Connect with the worlds best!