JANICE GALLANT
By LevellingUp
"Paint from the soul" is #LUnavigator JANICE GALLANT's mantra and rallying cry. But she had quite a journey to get there. 
Janice learned oil painting as a girl from her father, himself an artist and gallery owner, and carried those skills with her into adulthood, focusing on painting accurately and realistically.
Life happened, as life sometimes does, and Janice's painting and creative passions got pushed backstage.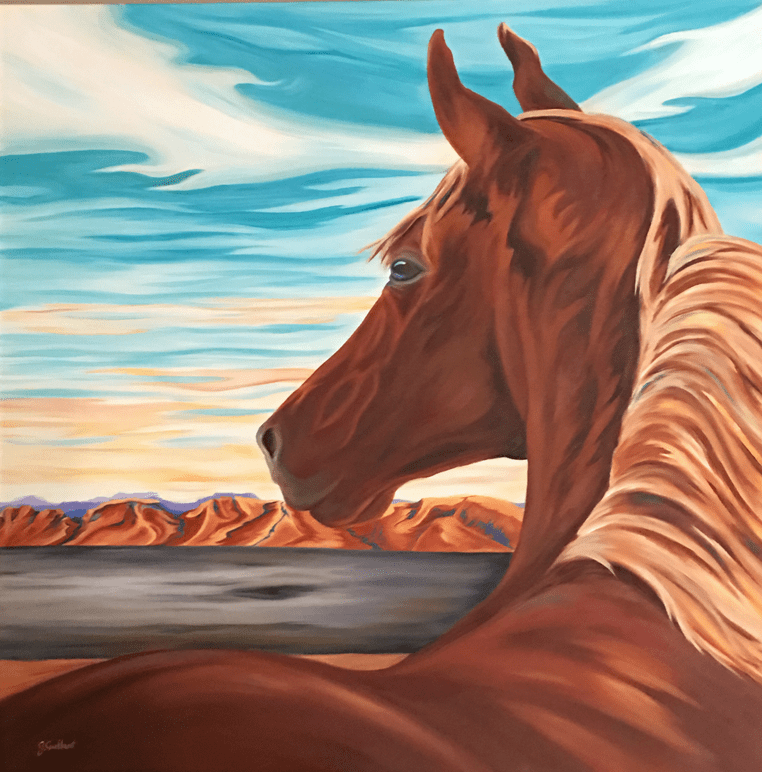 Janice is now known for her memorable oil and acrylic landscapes and wildlife paintings in vivid colour and sweeping movement. Her work imbues freedom, life, and joy! 
"Before when I was painting, I did realism; it was coming along beautifully, but it was a struggle and it was inconsistent. I don't feel that anymore! Now it's a pleasure; it's not, grrrrr, grinding it out. That all changed that day I sat down to paint for me."
Since those early days, not only has Janice painted pieces that have sold all over North America and as far away as Germany and England, but she has also written a book, 'The Creation Guild,' about tapping into creative flow. Her personal business also uses art to help women transform their lives.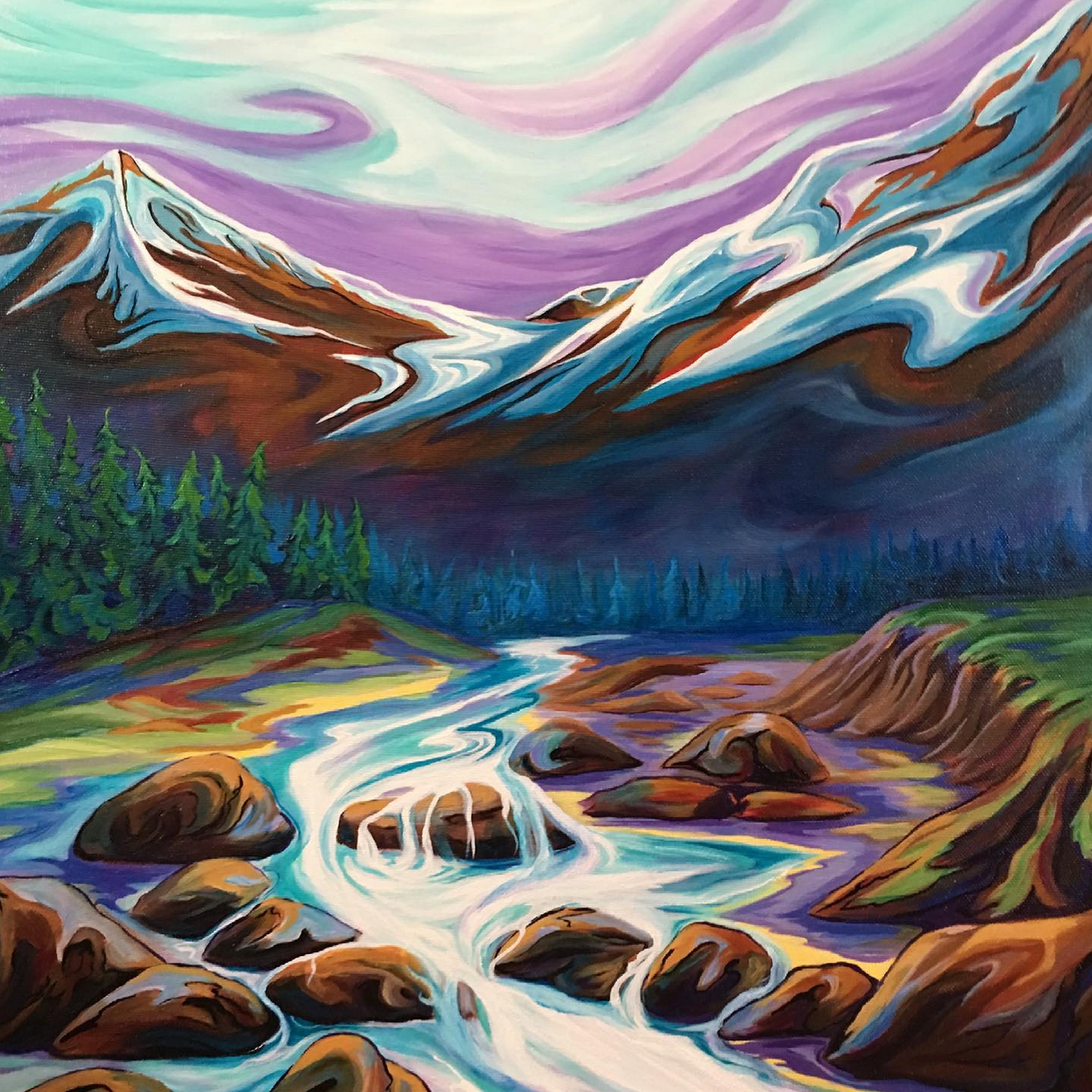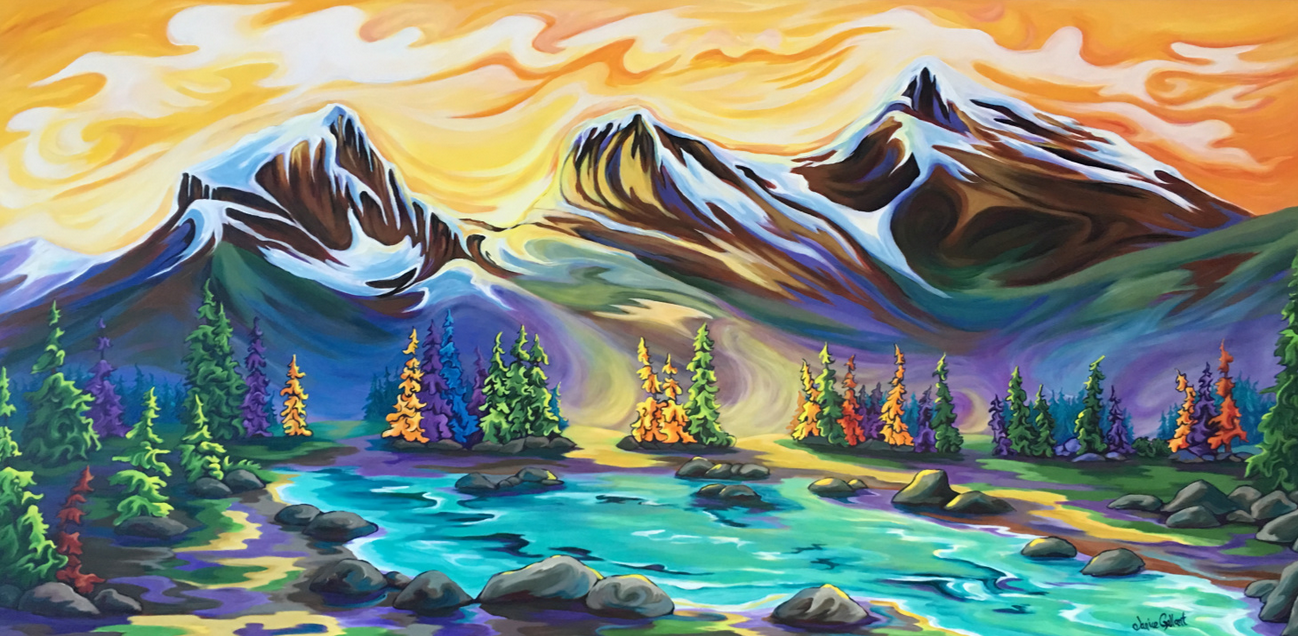 During a particularly hard time in her life and the life of her growing family, Janice stopped suddenly in her tracks when she encountered a painting by West Coast artist Fred Peters. 
"The colours and the movements and everything just resonated with me so deeply. I was like, 'Oh… if I could just paint like that.' My daughter was with me, and she turned to look at me and said, "Well, why don't you?'"
That question that day started Janice down a whole new path with painting. "My heart was hurting. I sat down and said, 'I just want to paint for me. For my soul, for my healing.' And that's when it all came out."
"Painting is absolutely my happy place. It fills my soul, and it's a need, you know? You have to paint!"
Find Janice navigating artist mentor groups with #LUmasters Dave Santillanes and Heather Pant.

And FOLLOW @janicegallantart to see the mesmerizing flow she transfers onto the canvas and as she paints more iconic Canadian scenes in the year to come!
Author: LevellingUp
Date: February 9, 2022
Find Your
Master Artist GROUP!
Connect with the worlds best!