James Adams
By LevellingUp
 This week we're thrilled to highlight a thoughtful and engaging artist, Oregon-based #LUartist JAMES ADAMS!
A past adventure guide/ marine science instructor/ environmentalist, James fuses his passion for science with his art to give a voice to our natural world and draw people into the wild places beyond our fences. 
From gouache to scratchboard to block printing to acrylic, James does ALLLLL the art. And all with the same vision he applied to nature education—helping people discover themselves by falling in love with the wild. It's this same love of the wild that draws him most to watercolor.
"A lot of people come in and say, 'I don't have a creative bone in my body.' But you show them that they do. It's a really rewarding experience to see someone get so excited & inspired about something they didn't even know they had."
Community is inseparable from art—and life—for James. It's the reason he and his wife settled in community-minded Bend, Oregon, why he will keep teaching, and why he landed at LU to apprentice with watercolor master Keiko Tanabe.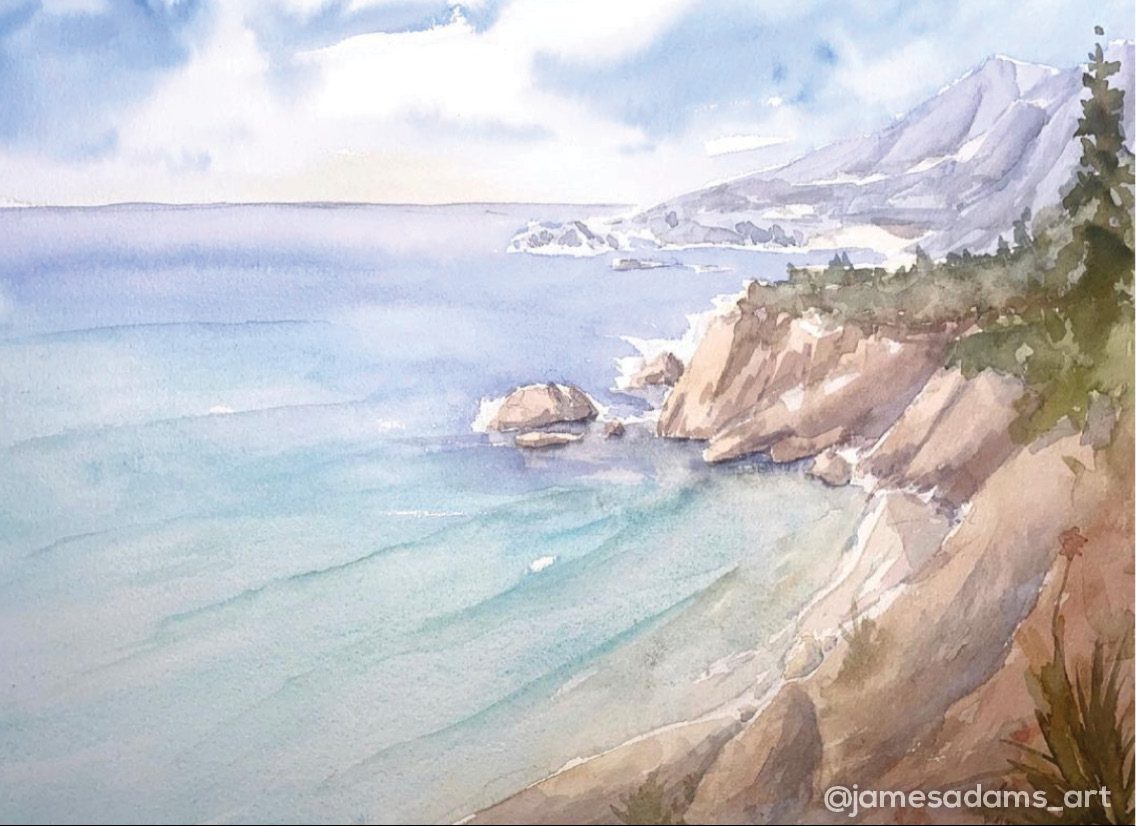 "I struggle with watercolor the most, but maybe that's why I like it. It does what it wants and you can't dictate how it works or where it goes. In a world where we want everything to be a certain way, it's kind of nice to have some mystery."
On top of his own art, a big piece of James' heart is still in education. He teaches a HUGE VARIETY of classes at Layor Art + Supply; from science illustration to urban sketching to Morning Brush & Brew—an amazing class where they explore a different medium every month over a delicious local brew (we'd come to Bend just for this!).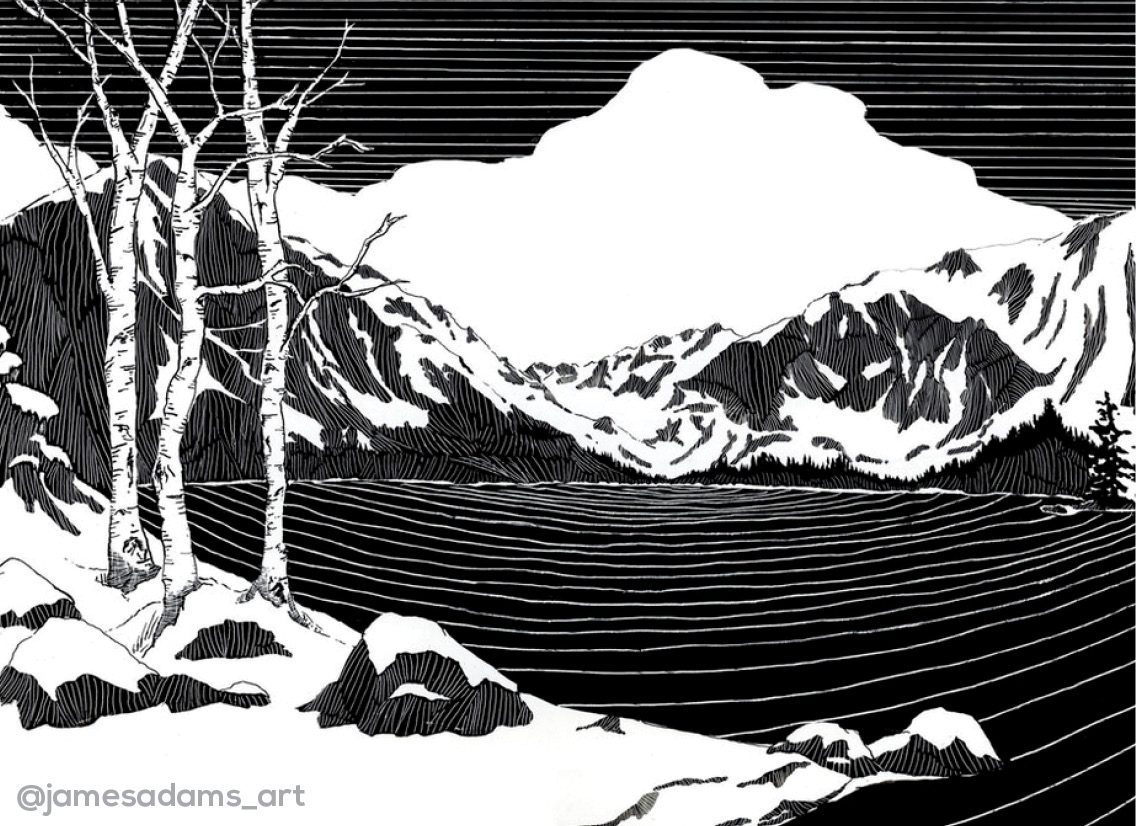 "All through life I've sought mentors; people wiser than me to help me be the best version of myself—for myself and others. Also creating connections with other artists and learning from them and growing together. I think that's something I really crave."
One thing is for sure, you'll be seeing a LOT more of James in the art world as he adventures into the wild places and shares all he knows and learns with the rest of us.
FOLLOW @jamesadams_art to explore with him and to keep growing and learning together!
Author: LevellingUp
Date: August 19, 2021
Find Your
Master Artist GROUP!
Connect with the worlds best!