Mastrius Artist Mentor
This artist is mentoring at Mastrius. Visit our how it works page for membership details.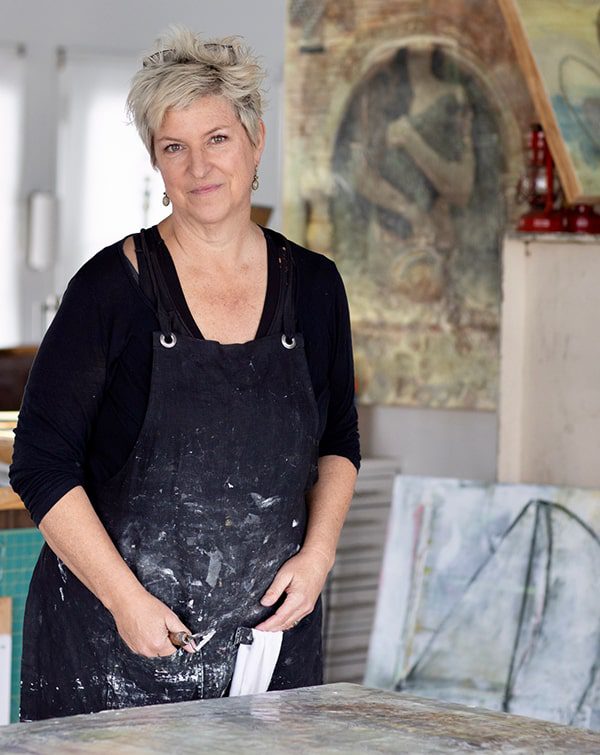 Mentoring Aspiring Artists
Not sure if you're an aspiring artist? Find your stage here.
MEDIUM: Mixed Media | Encaustic | Photography
SPECIALTY: ✔ Technical
Heidi F Beal is an interdisciplinary artist.  She works primarily in mixed media painting using photography and encaustic. Her art is content driven and explores concepts of fertility, our relationship with the common vital life force in all living things, and the edge where life meets death. Beal's artwork often references nude studies, architecture, transparent forms, fertility symbols, and found objects. As evidence of one of nature's most dramatic expressions of our planet's life cycle, nests and eggs are especially present in her work. Current works have centered around how we internally carry our life force with us. This has led her to paint with encaustic onto translucent surfaces and illuminate the works from inside or behind the pieces.
Beal's artwork is narrative, gaining much of its creative inspiration from within herself. Introspective issues are explored, encouraging the viewer to be transformed to another place and time. For Beal, her art becomes a personal religion, crossing lines between traditional art, other disciplines, and her connection to Spirit. Beal says, "My art feels as though it is channeled through my body. As a conduit, I often feel as if Spirit is directing my hands. My mind then follows, reading the story my hands tell."
Within mentorship groups with Heidi, members will have the opportunity to fill in voids of existing encaustic techniques and advance their skills.  The focus of the group, however, will be to develop a deeper understanding of the content and intent of their work, hone in on a more authentic voice, and perhaps look inside one's self for inspiration.
Heidi's EXPERTISE
Listed below are this Mentor's specialty skills. Join this group if you want to grow in these areas.
Specialty: ✔ Technical
Studio Setup for Art Production
Supplies and Tools – what to use, where to save, and where to spend
Finding Your Artistic Voice
Finding Your Artistic Style
Running your art business the day-to-day
Products, Prints, & Reproductions
"Mastrius has done wonders for my confidence. I have managed to step way outside of my comfort zone which has in turn given rise to so many more opportunities to further my art career."
~ Deb, Emerging Artist
JOIN NOW
select your mentorship group
If the group you're interested in has a waitlist, you have the option to join another group to get started. When your group opens we can transfer you over.
Emerging
Mentorship Membership
$ USD
87
/

Monthly Membership
Next session: April 05, 2023
On the 1st Wednesday of every month
This global group meets at:
5:00 PM - 7:00 PM MDT

Wed


7:00 PM - 9:00 PM EDT

Wed


12:00 AM - 2:00 AM BST

Thu


9:00 AM - 11:00 AM AEST

Thu



...and your timezone too!
Contact us if you need help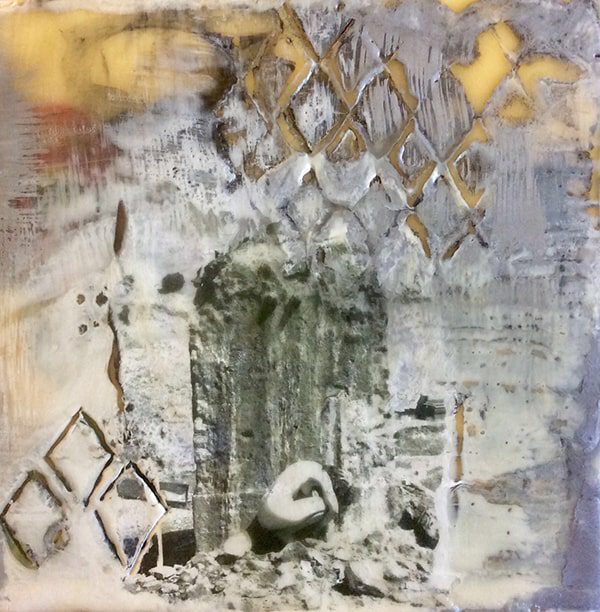 Beal received her Bachelor of Arts with a degree in interdisciplinary studies from Miami University in Oxford, Ohio (1985) with additional graduate studies at California College of the Arts in Oakland, California (1985-1987). Beal splits her time between the mountains of Springville and the sea of Ventura California.
She is fond of traveling the countryside on creative, eclectic adventures, showing her work regularly, and teaching encaustic painting.
She and her husband are also the co-founders of Constellation Farms, an artist retreat center and village community which provides fulfilling work and residency to people with developmental disabilities.