Heather Kinahan
By LevellingUp
Our 1st birthday celebrations wouldn't be complete without acknowledging a very special #LUnavigator—LU's Lead Navigator, in fact—the phenomenal HEATHER KINAHAN!
Six years ago, Heather had not yet even picked up a brush. A painting class with her daughter got her excited about creating and, fast forward four years, she's now a full time artist! Each of her pieces reflect who she is as a person: fun, magical, and full of colour and life.
@heatherkinahanart came to LU in 2020 to find honest, constructive feedback for her work—and we were extremely lucky to find Heather! Warm, insightful, and encouraging, she's often the first person artists will text when they reach a major creative milestone. She brings #LUartists together both virtually and in person to spur each other on to better art, deeper community, and more fun!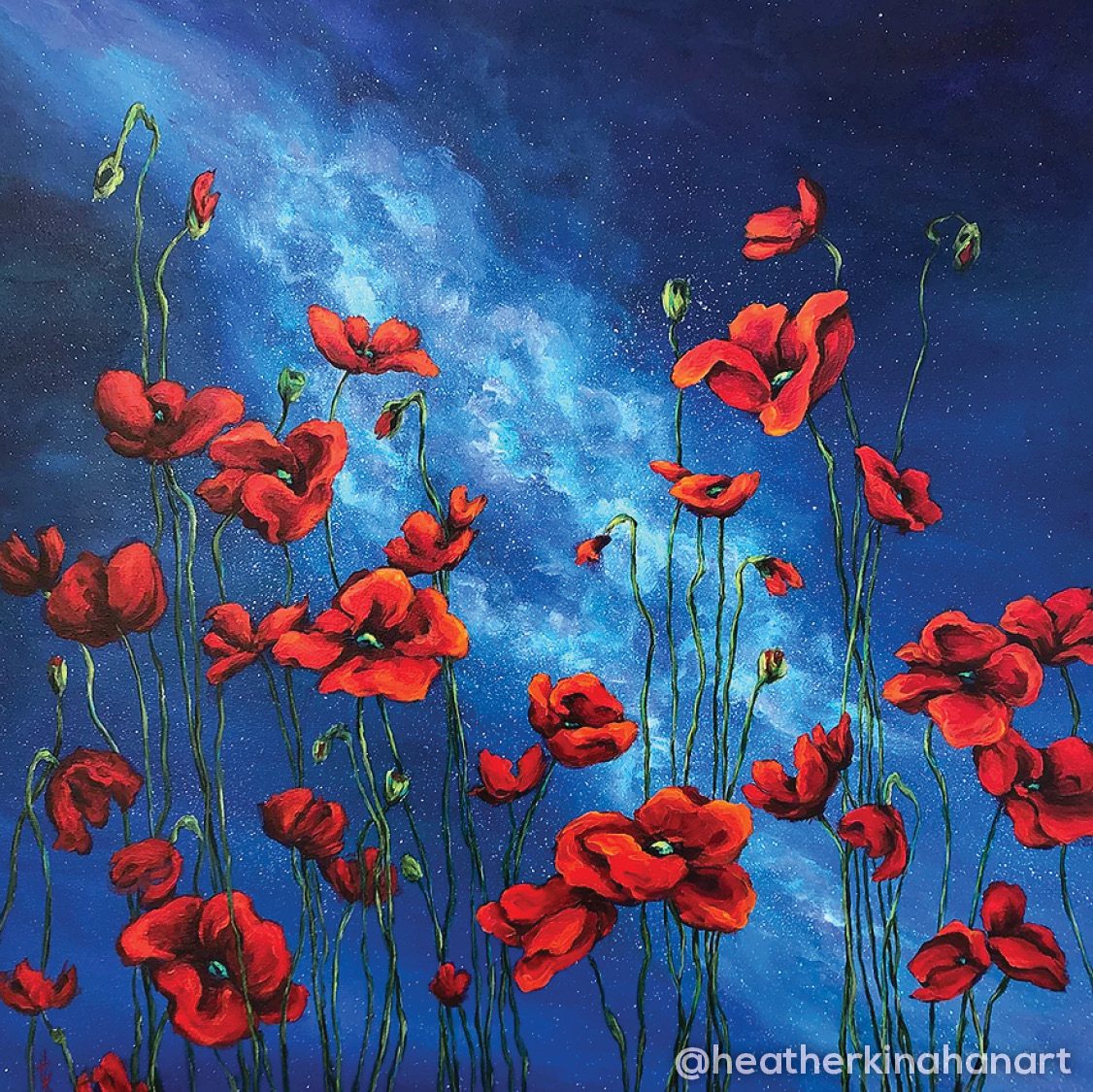 For Heather, it's all part of "Creating Beyond The Edges," a personal motto kept within eyesight in her studio. It's a reminder to learn and create beyond her limits, and also that being an artist is about MORE than what happens on her canvas. Those connections with others are a huge part of what makes Heather the inspiring creative—and person—she is.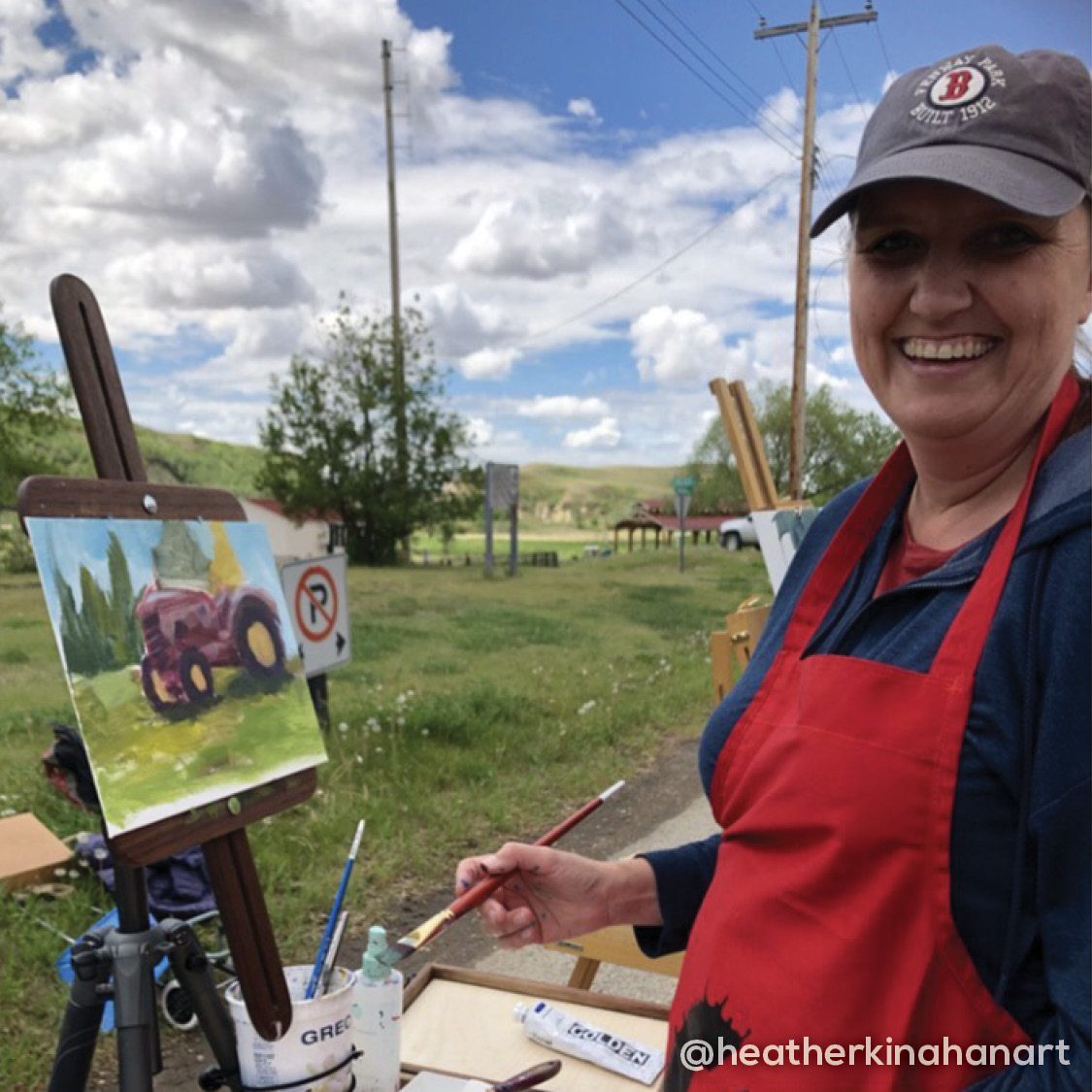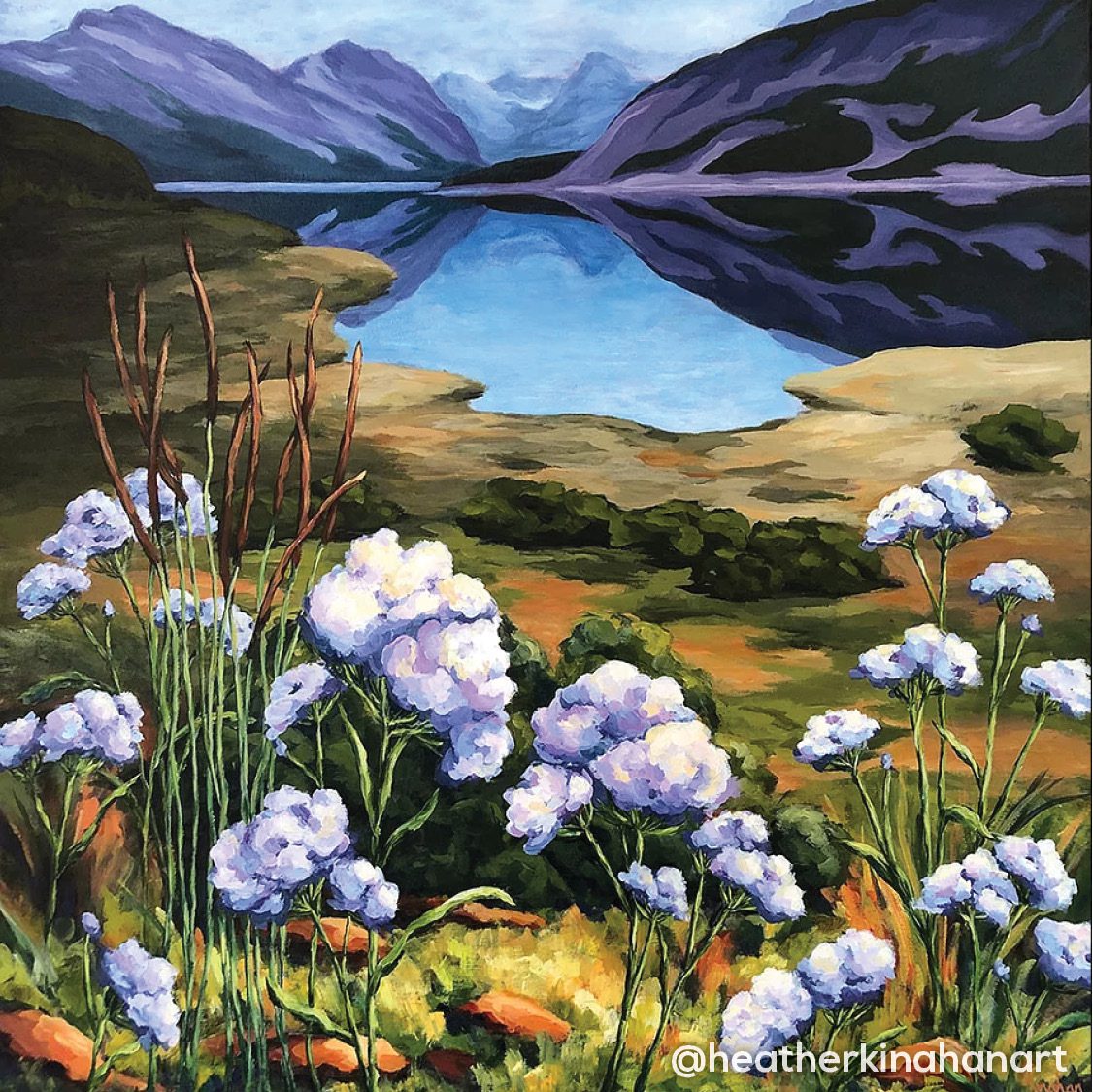 "It's amazing to learn from the masters, but it's also great to learn from people who are at the same level as you. They totally get where you're at and what some of your fears or obstacles might be."
In addition to LU, Heather is so generous with her art for the benefit of her community. She donates pieces to community initiatives & fundraisers like Branch Out Neurological Foundation's "Your Brain On Art" and Art and Seek 2021 and is an active member of Calgary gallery, museum & art education centre: Leighton Art Centre.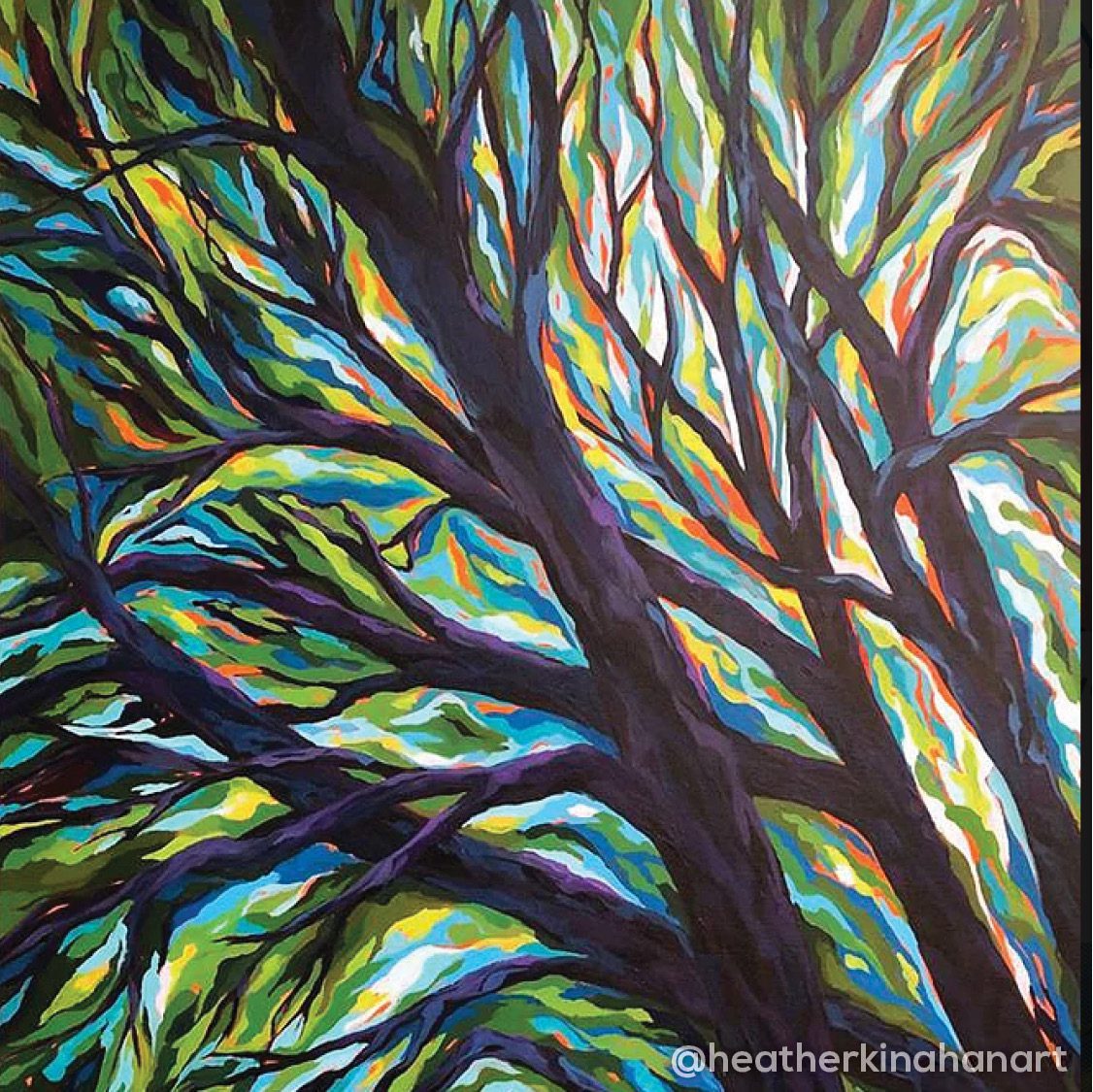 "I believe in sharing the gifts entrusted to us and helping others along their path in life. We ALL have talents and knowledge to share."
FOLLOW this incredibly insightful, generous & funny human being at @heatherkinahanart and paint along with all her art adventures!
Cheers to many more years together (and to running those future #LUartist getaways in sunny locales!).
We're so lucky to call you both a teammate and a friend. Love ya, Heather!
Author: LevellingUp
Date: December 9, 2021
Find Your
Master Artist GROUP!
Connect with the worlds best!