Emily Knowles
By LevellingUp
The artist's way is filled with decisions to face our fears or succumb to them. This #LUartist is acknowledging fear and finding JOY on the other side.
Meet oil painter and digital artist EMILY KNOWLES!
"For the first half of my life, a lot of the decisions I made were things I wanted to do but they were based in fear because I didn't want to take risks. While I loved teaching, it just wasn't fulfilling enough and I kept coming back to wanting to be an artist and taking that big risk to devote my time to doing art. I just kind of decided a couple years ago that I'm not going to let fear run my life anymore. If I'm feeling afraid of something, as long as it's not life threatening, then I will dive into that."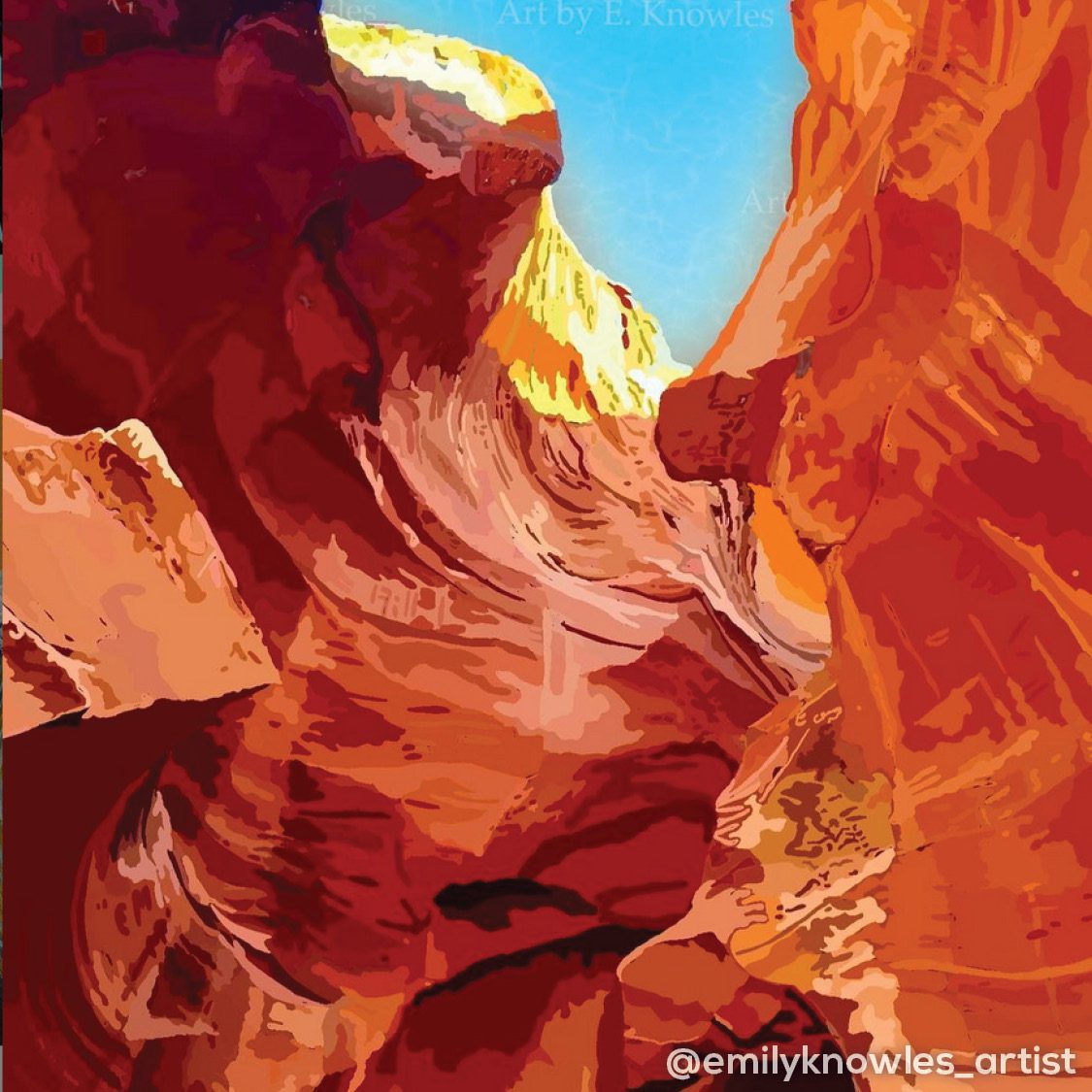 "I spent 16 days on the road and went almost 5000 miles by myself. Right before I left, I felt afraid that I would die in a crash or you know, something horrible from the crime TV shows I watch. But I couldn't stop myself from doing this; I had to face that fear. On day 1, I was like, 'Oh no, this is really scary.' And then day 2 to 16 I was like, 'I never want this to end!' I just loved it."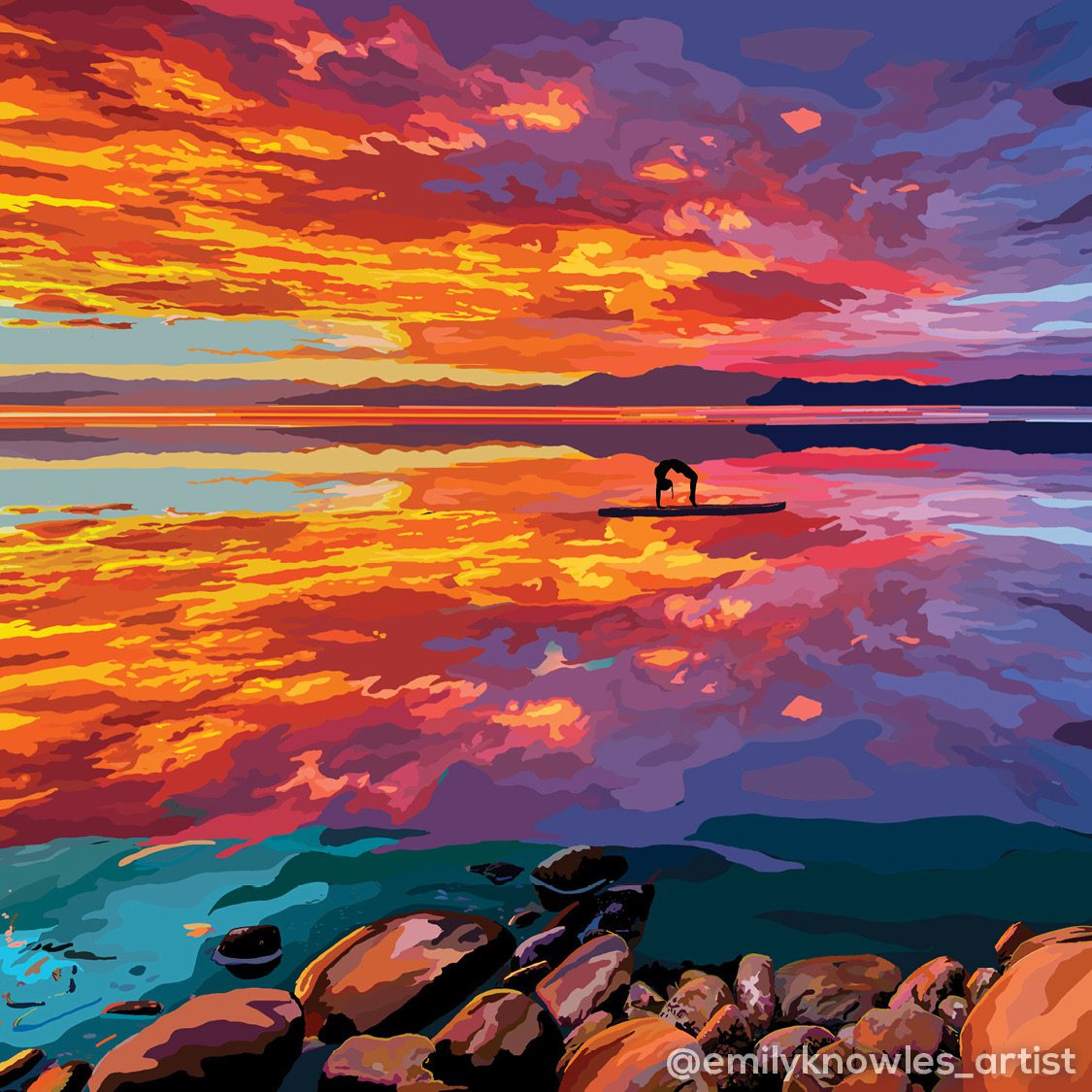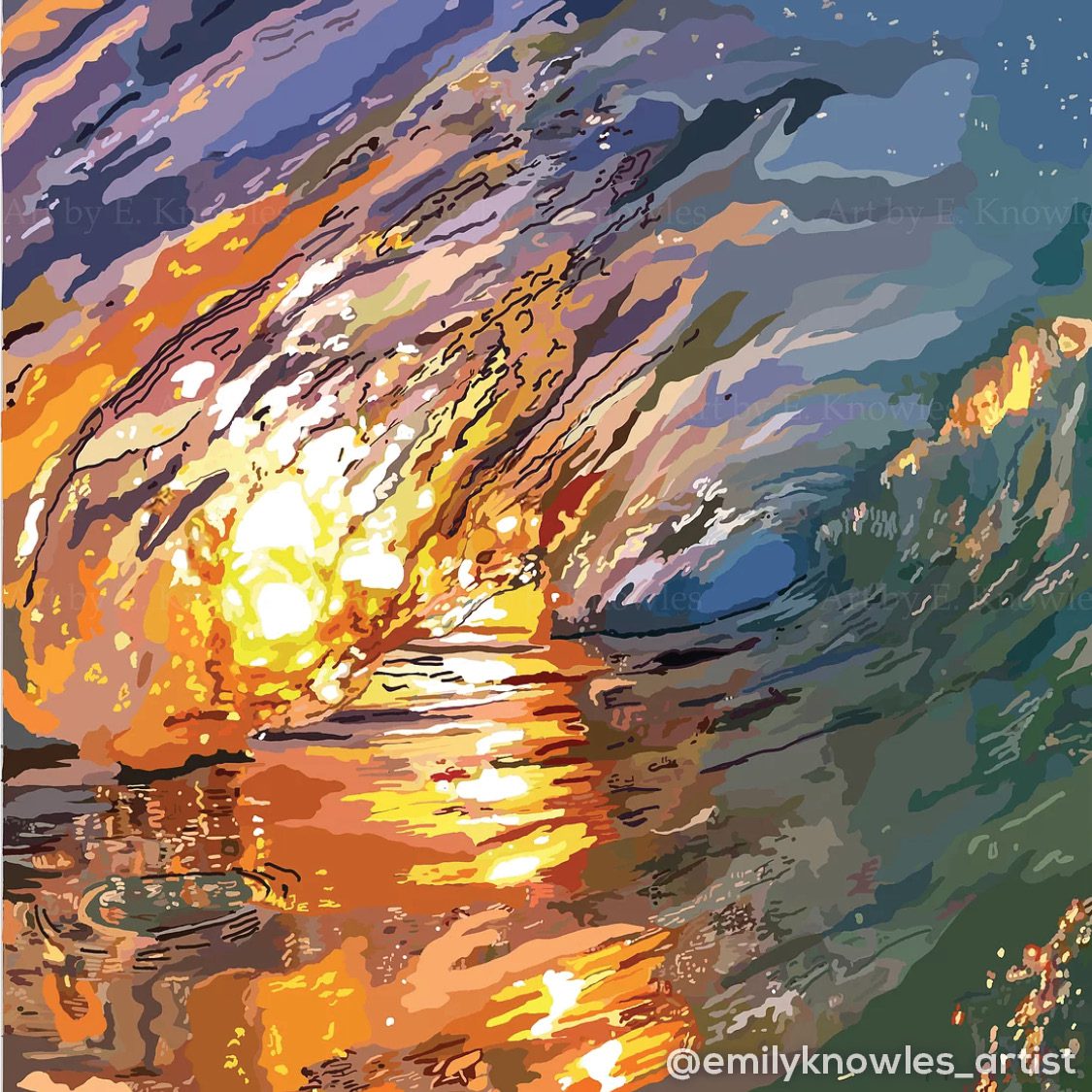 Emily started out working in oil because it was the medium she was most afraid of (kudos to you, Emily!) and worked with #LUmasters Heather Pant and David Langevin. Most recently, she's gravitated to Master Topher Straus as she's begun creating STUNNING digital land and seascapes because of its versatility while traveling. Her most recent trip took her and her van named Joy on a solo road trip across the country from Oregon to her home in Maine.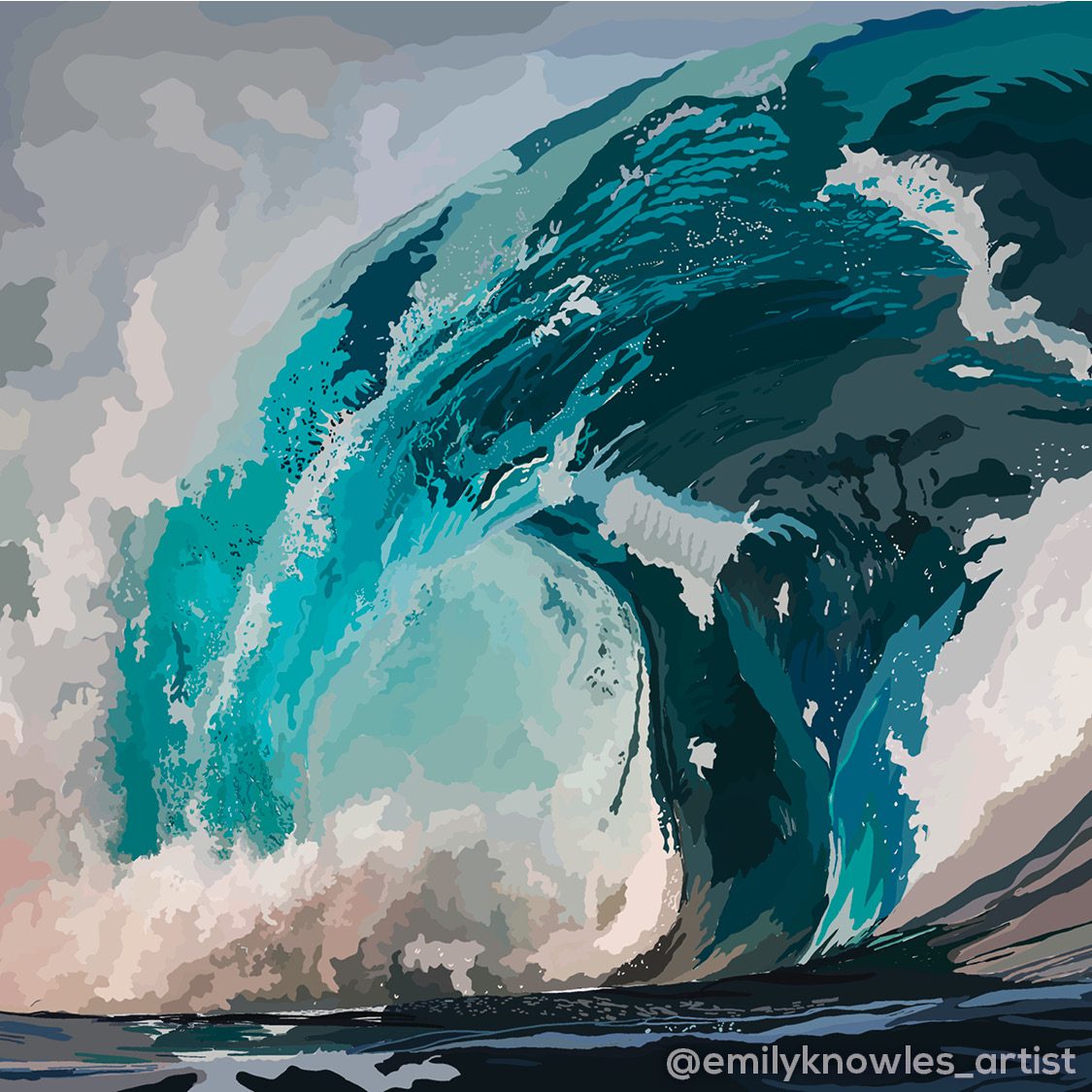 A writer as well as an artist, Emily's journey is inspiring her current project: a coffee table book full of gorgeous paintings and micro-essays about her reflections from the trip.
"The theme of the book is finding joy because through that joy I believe we can really heal. And the whole world needs to heal a lot right now."
FOLLOW @emilyknowles_artist for all her amazing projects and to hear more of her incredible story of joy in the midst of pain. What a gift you are to our LU community and to the world, Emily! 
Author: LevellingUp
Date: December 9, 2021
Find Your
Master Artist GROUP!
Connect with the worlds best!