DEANNA BEAUJOT
By LevellingUp
Argentina-born, Calgary-based #LUartist DEANNA BEAUJOT is speaking from the heart with her art, first with watercolour and more recently with acrylic and mixed media.
A signature member of both Federation of Canadian Artists and Canadian Society of Painters in Watercolour, Deanna dedicated herself to painting after raising 4 daughters. Her watercolour portraits and florals stun, and she tells a story with each and every one.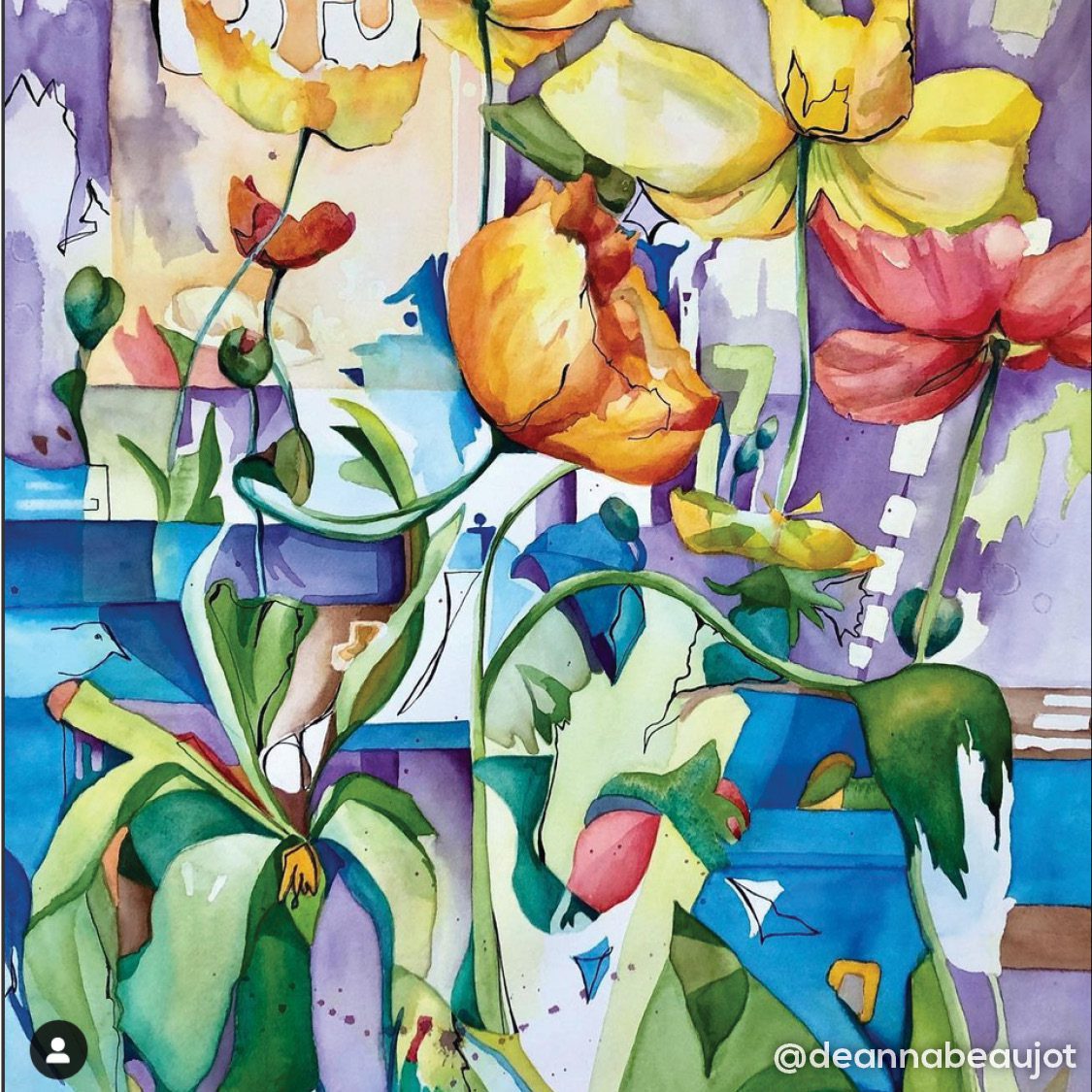 Enter acrylic and mixed media! Which, for Deanna, are used 󠀢󠀢󠀢in a more "inside-out" way:
"I layer and mix until I start seeing things come out. It then becomes a story, and I just let them happen."
Deanna captures the MAGIC of the creative process when she says, "Some pieces have that magic, that 'je ne sais quoi' that comes out. And you think, 'Wow, how did that happen? Was that me, I did that? Or it was something kind of through me and I caught the breeze?"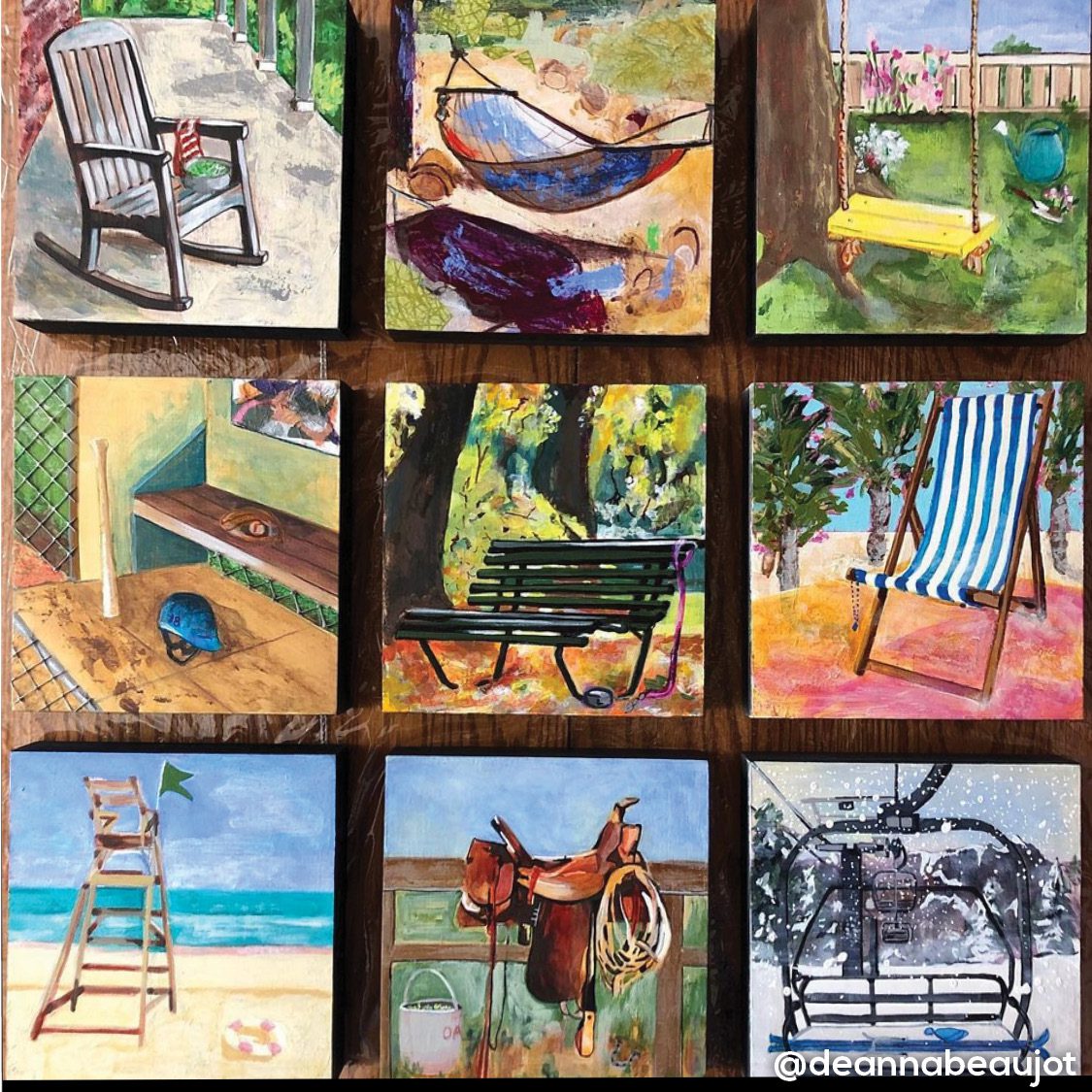 Although fluent in watercolour, for her, the medium was always an "outside-in" endeavour:
"I see, I chew it up, I digest it, and I spit it out as my own." 
Although satisfying, Deanna longed to be even more free in and expressive of her own ideas and stories.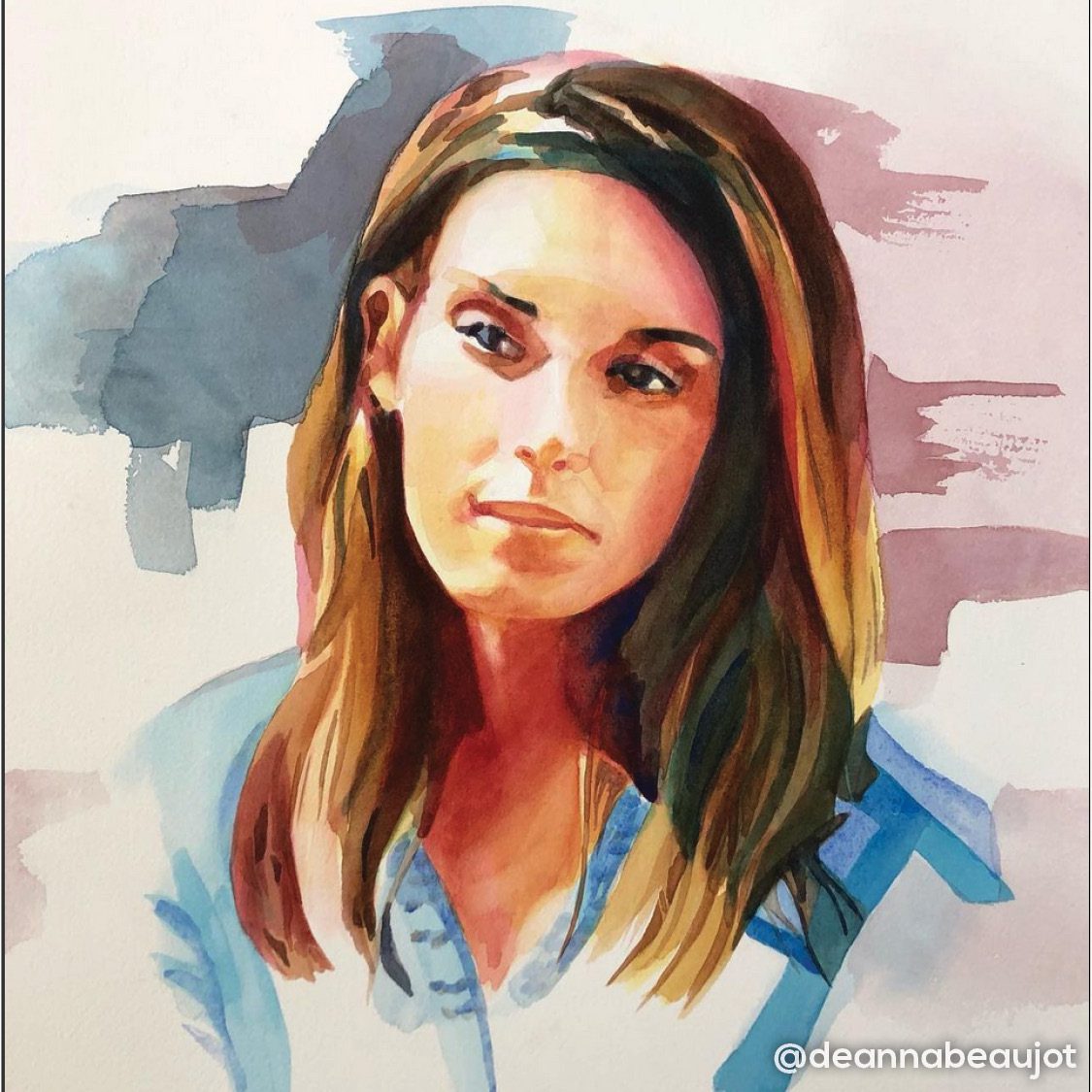 FOLLOW @deannabeaujot to be swept up in how she experiences the world and peep all her amazing projects—including an incredible month-long study of chairs!
Deanna, we love your unique storytelling ability. Thanks for sharing your ideas with all of us!
Author: LevellingUp
Date: December 9, 2021
Find Your
Master Artist GROUP!
Connect with the worlds best!