Christine Porter
MASTER ARTIST
Mastrius Artist Mentor
This artist is mentoring at Mastrius. Visit our How It Works page for membership details.
Mentoring Emerging Artists
Not sure if you're an emerging artist? Visit our How It Works page.
MEDIUMS: Watercolor | Printmaking
SPECIALTY: ✔ Generalist 
Christine Porter has been a full-time, fully self-supporting, professional artist since 1990. She is a painter, printmaker, teacher and writer. Her paintings tell visual stories about rural Australia, specializing in the iconic Australian shearing shed – to date more than one hundred different sheds, from the famous to the everyday, from Tasmania to North Queensland.
Based now in Lismore, in coastal NSW, she travels to spend time working on-site in a shed, usually at the request of the owners, then takes up to six months in the studio to complete a project. The initial sketches and ideas are in pen and wash, with the final works in watercolour. Sometimes artwork in other media evolves within a project, such as artist books. Often the ideas flow over to her printmaking practice, which is a place for her to explore more personal themes. Always the artwork she makes is a way to explore what is around her.
"Making artwork about shearing sheds is about the building. It's about shape and colour, and patterns of light and dark. But it's about the history too. Each board, post, gate, and the marks on them – accidental or deliberate – are layers of a past that can be read like the history of sheep and wool in Australia, and the story of this shed and its people" 
Christine's EXPERTISE
Listed below are this Mentor's specialty skills. Join this group if you want to grow in these areas.
Specialty: ✔ Generalist
Running Your Art Business the Day to Day

Products, Prints & Reproductions

"Mastrius has done wonders for my confidence. I have managed to step way outside of my comfort zone which has in turn given rise to so many more opportunities to further my art career."
~ Deb, Emerging Artist
JOIN NOW
select your mentorship group
If the group you're interested in has a waitlist, you have the option to join another group to get started. When your group opens we can transfer you over.
Emerging
Mentorship Membership
Next session: May 06, 2023
On the 1st Saturday of every month
This global group meets at:
6:00 PM - 8:00 PM MDT

Sat


8:00 PM - 10:00 PM EDT

Sat


1:00 AM - 3:00 AM BST

Sun


10:00 AM - 12:00 PM AEST

Sun



...and your timezone too!
Contact us if you need help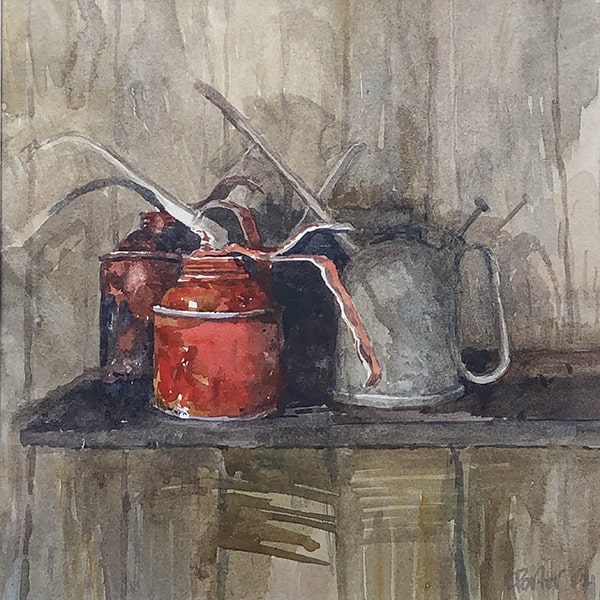 Her artwork has received more than 300 awards including the McGregor Fellowship for international travel from the University of Southern Queensland. She has been collected by the National Gallery of Australia, the Brisbane City Council and many regional public and corporate collections, as well as by private collectors globally. 
Influenced by many traditional Australian watercolourists such as Frederic Bates, much of her formative learning occurred in the dusty isolation of rural Queensland. There she learnt the value of simply getting out and painting, of brush to paper, hours at the easel.
However, no artist creates in a vacuum – learning occurs in the studio, and within community. She gratefully credits many of her teachers, be they deliberate or accidental, with the advances she's made in her career. Being an elected member of the Australian Watercolour Institute has given her a place on the national stage, amongst some of the most respected watercolourists in the land. An undergraduate degree in Visual Arts has layered contemporary understandings over her essentially subject-based practice. A daily commitment to that practice, committing to watercolour and all its beauty means that, for this artist, learning isn't finite, it's as integral to the process as the product itself. 
Her teaching reflects the importance of an artist developing a conversation with their own art practice rather than simple mimicry of other's. Her strategies over the years have included workshops and classes in techniques and skills, however the most important element, one that intertwines it all even whilst talking brushes or glazing, is about the support and encouragement of artists in finding their own voice. True teaching isn't just about facts, it's about being an experienced bystander asking "how can I help you today", and doing just that.