Catherine Bagnell Styles
By Mastrius
Looking out over the Atlantic from her light-filled studio—a newly-renovated fish shack in Nova Scotia's Ketch harbour—#mastriusartist CATHERINE BAGNELL STYLES paints intricate impressionistic landscapes with an occasional floral thrown in for good measure.
A marketing and communication exec, Catherine couldn't have predicted she'd be doing what she is today. "I'd always wanted to be a painter. But it takes a confidence to try that I wouldn't say I had in my younger years. The fear of doing something badly was stronger than the desire. 
"Then something wonderful happens when you get older, you have less to prove and you're a little more fearless."
Painting now for over a decade, you can find Catherine's work at Halifax's Argyle Fine Art and in many homes, including a new luxury hotel. "There's a certain time when we think we know all there is to know about ourselves. And then you get a delicious surprise that there's more to know and learn!
"It's really important to do things for ourselves that challenge us, that help us discover things about ourselves. And it's better for all the other people in our lives when we are fully engaged in our own life and not just doing things for others. I hope somehow I might get to set an example for some of the younger women in my life."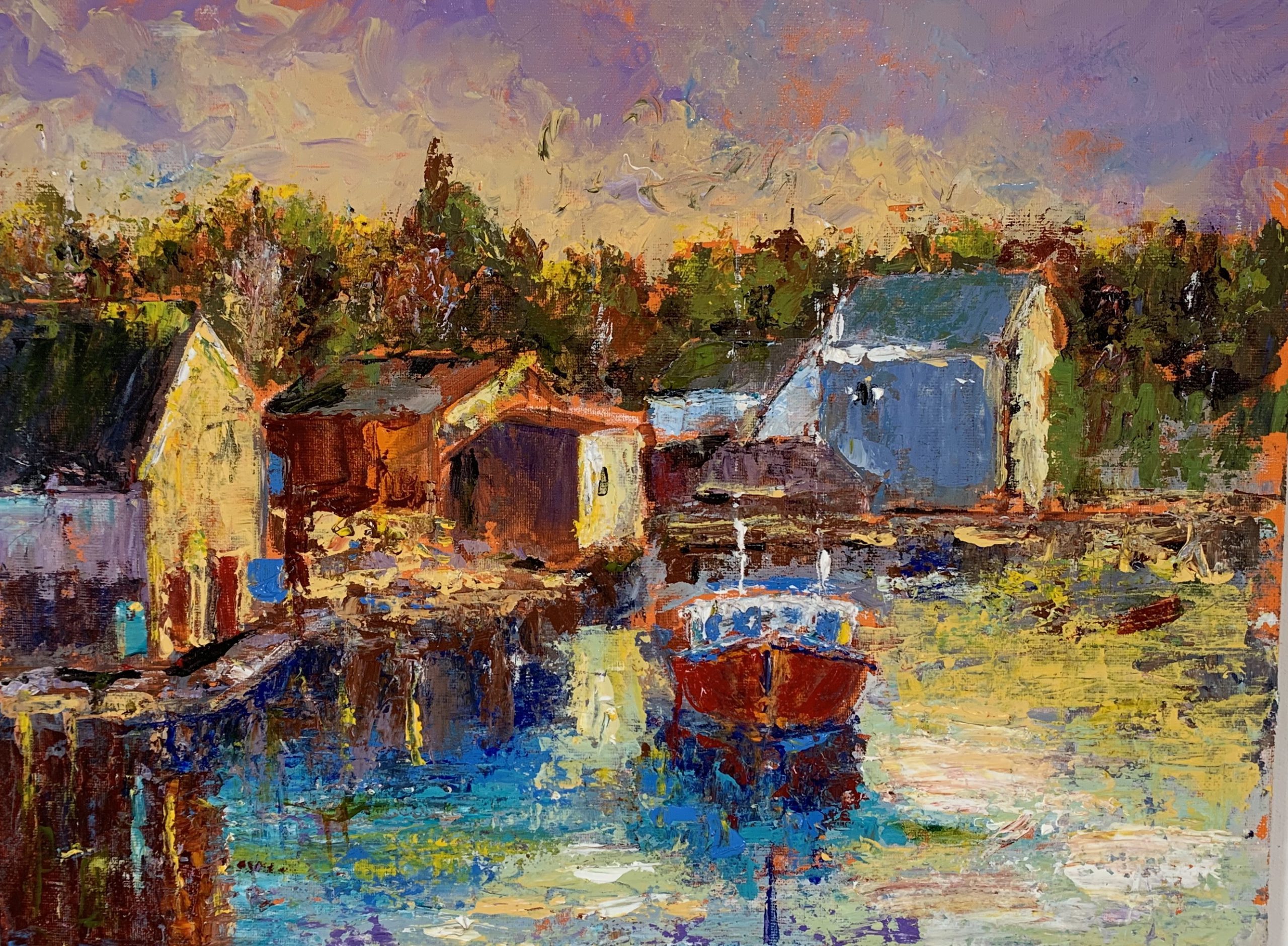 Never having painted before, Catherine accepted artist David Lacey's invitation to join a painting trip to France. "When we got there, [David] said, 'Okay, set up your easel and prime your canvas,' and I said, 'Prime my canvas?'"
Undaunted, Catherine tried everything David suggested, including using a palette knife, which she still uses for many of her paintings today. "The joy of that trip, I don't know I'll ever experience again. Such a time of discovery and newness in every experience."
One of the best examples of all is how much Catherine revels in picking up her brushes and getting paint on the canvas. "Honest to God, some days I'm down in the studio and the music is playing and I'm, you know, maybe dancing, but I am in my own world and it is playtime. It is total playtime and it's really lovely."
FOLLOW @catherinebstyles for regular doses of that East Coast magic!
Author: Mastrius
Date: May 23, 2022
Find Your
Master Artist GROUP!
Connect with the worlds best!