BROOKE O'CONNELL
By Mastrius
#Mastriusartist BROOKE O'CONNELL is saving the lives of her subjects by painting them.
Ontario-based equine artist Brooke O'Connell has loved horses ever since she was a young competitive rider. "I love painting horses and capturing their movement and athleticism and just the energy of the horse."
Using her skill as an oil painter, she teamed up with the Wyoming Mustang Institute to raise awareness about the plight of wild horses in the United States. A percentage of sales from her Wyoming's Wild Horses collection go toward ensuring the horse's safety and health!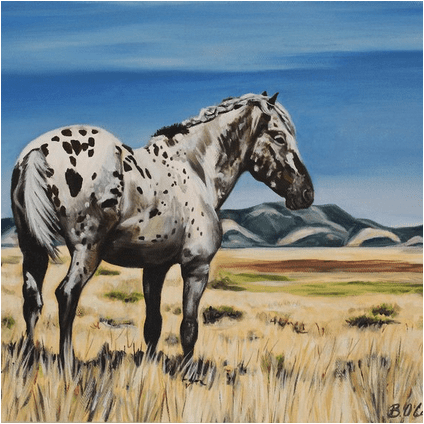 Brooke was a part of Mastrius (formerly LevellingUp) since its inception, growing under the mentorship of #mastriusmaster David Langevin. "I need some stimulation from people who are in it, who are experiencing the same struggles and know what to do: how to talk to gallery owners and how to fine tune your CV—all that professional side." 
She now studies with Master Sheila Davis and is getting her beautiful work into the hands of people looking for it. "Actually [Mastrius] showed me and reawakened the possibility of that happening. If I'm not having these conversations and thinking about where to go, it's not going to happen. Now I'm growing and heading that way."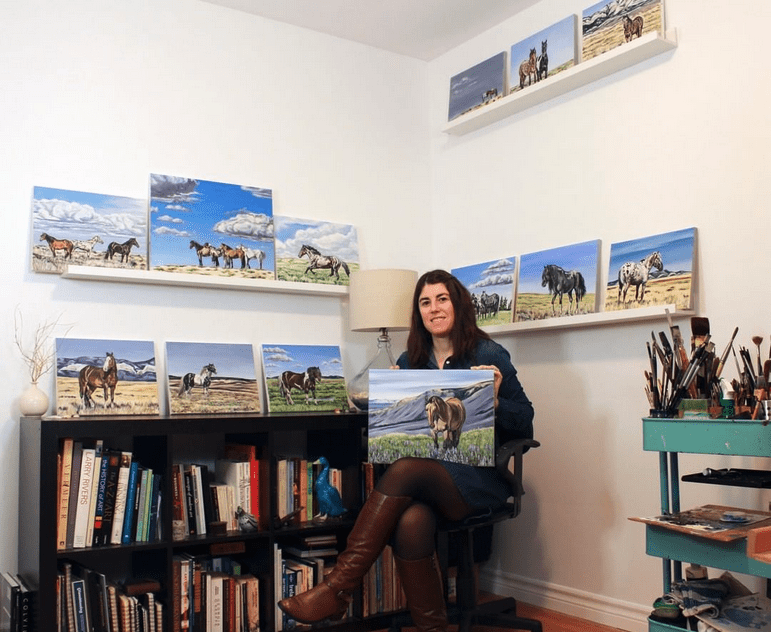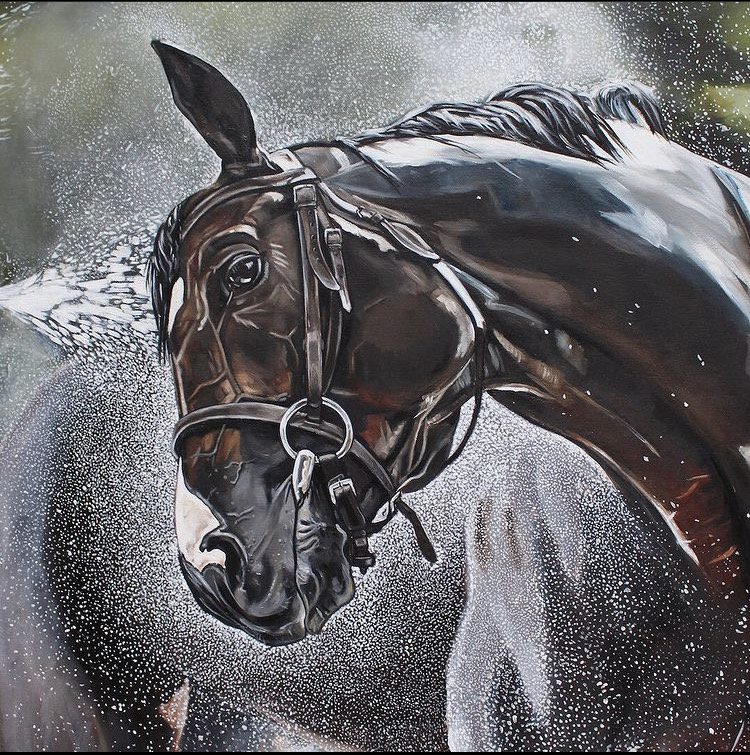 Aside from all things equine, Brooke's other passion is art. Holding a degree in visual arts, she works full time as a public school visual arts teacher. On weekends and during summers, she paints. While travelling, Brooke packs watercolours to memorialize the landscapes that strike her.
"I'm proud that I have kept up with my painting. I've fallen back on it in times of difficulty and I've leaned on it as an outlet. It's been an amazing tool to use to help even things out through tough goings."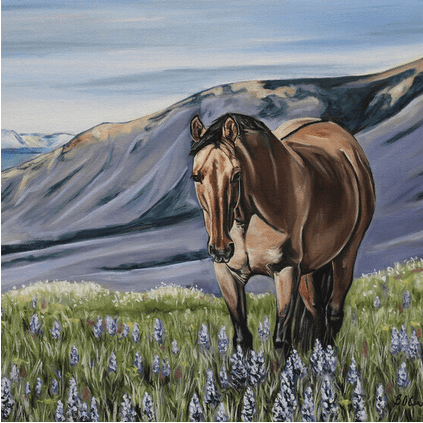 FOLLOW @brookeoconnell to see the florals she's working on (her other OTHER passion!) and the many more equine and landscape paintings to come! 
"I find I'm often waiting for that perfect moment—when there really is no perfect one moment; you just do it."
Author: Mastrius
Date: February 22, 2022
Find Your
Master Artist GROUP!
Connect with the worlds best!