Brian Sindler
MASTER ARTIST
Mastrius Artist Mentor
This artist is mentoring at Mastrius. Visit our how it works page for membership details.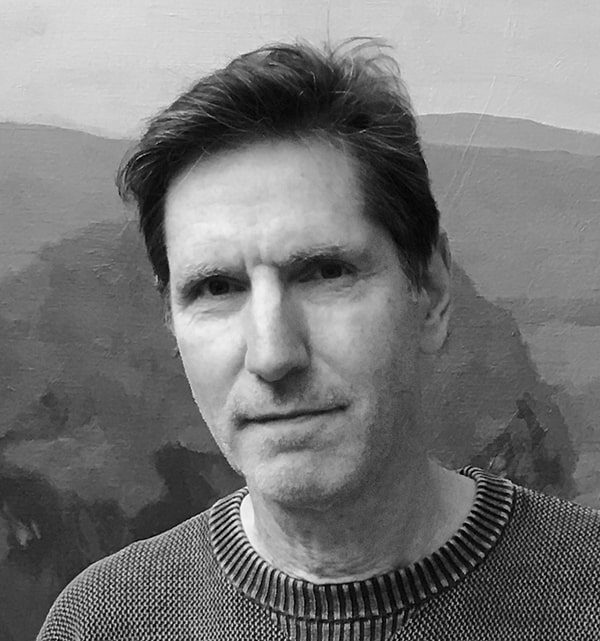 Mentoring Emerging Artists
Not sure if you're an emerging artist? Find your stage here.
MEDIUM: Acrylic Paint | Goache Paint
SPECIALTY: ✔ Critiques
I once stated on a public forum that artists often say, " just paint shapes." Then I asked, "are you so concerned with painting shapes that you forgot why you painted in the first place?
I received a response from a fellow artist who said, "all painting is just shapes; just depends how much you want to refine them".
I responded, "Perhaps but it's kind of like saying all life is just carbon."
The artist Mark Rothko famously said, "There is no such thing as good painting about nothing,"
I am driven to create works of art that capture the emotion and feeling of night. The peacefulness in the evening is the mood I'm most interested in conveying.
Nighttime is the painter's equivalent to music in a minor key.
I hope that looking at my work the viewer will feel a sense of calm.
Brian's EXPERTISE
Listed below are this Mentor's specialty skills. Join this group if you want to grow in these areas.
Specialty: ✔ Critiques
"Mastrius has done wonders for my confidence. I have managed to step way outside of my comfort zone which has in turn given rise to so many more opportunities to further my art career."
~ Deb, Emerging Artist
JOIN NOW
select your mentorship group
If the group you're interested in has a waitlist, you have the option to join another group to get started. When your group opens we can transfer you over.
Emerging
Mentorship Membership
$ CAD
107
/

Monthly Membership
Next session: April 12, 2023
On the 2nd Wednesday of every month
This global group meets at:
5:00 PM - 7:00 PM MDT

Wed


7:00 PM - 9:00 PM EDT

Wed


12:00 AM - 2:00 AM BST

Thu


9:00 AM - 11:00 AM AEST

Thu



...and your timezone too!
Contact us if you need help
A painter of tonalist landscapes, Brian Sindler received his art training at the American Academy of Art and the French-style atelier School of Representational Art. A former musician,
Brian did not take up painting until his early 30's. Since then, his emotive landscapes have claimed numerous awards, including the 2018 Gold Medal at the National Society of Painters in Casein and Acrylic,
2018 Best of Show at Paint Grand Traverse, 2015 Best New Artist to Easton, and 2011 Best of Show at the Door County Plein Air Festival. Recent Publication include "3 to Watch," Fine Art Connoisseur and the featured article and cover of Plein Air Magazine.