PATRICIA RONCONE
By LevellingUp
#LUartist PATRICIA RONCONE is the painter we need right now to remind us that we can do hard things. And make beautiful things!
While proficient in oil and acrylic, watercolour is having its moment right now in Patricia's studio, as she develops the skills it takes to powerfully portray the wonder and symbolism of rocks. 
"Rocks have a symbolic quality to them, of strength and durability, endurance and persistence—these values that help us along the way. They look like cairns, set along our path to guide us to and remind us to be strong, to not give up, to keep going even though it's difficult."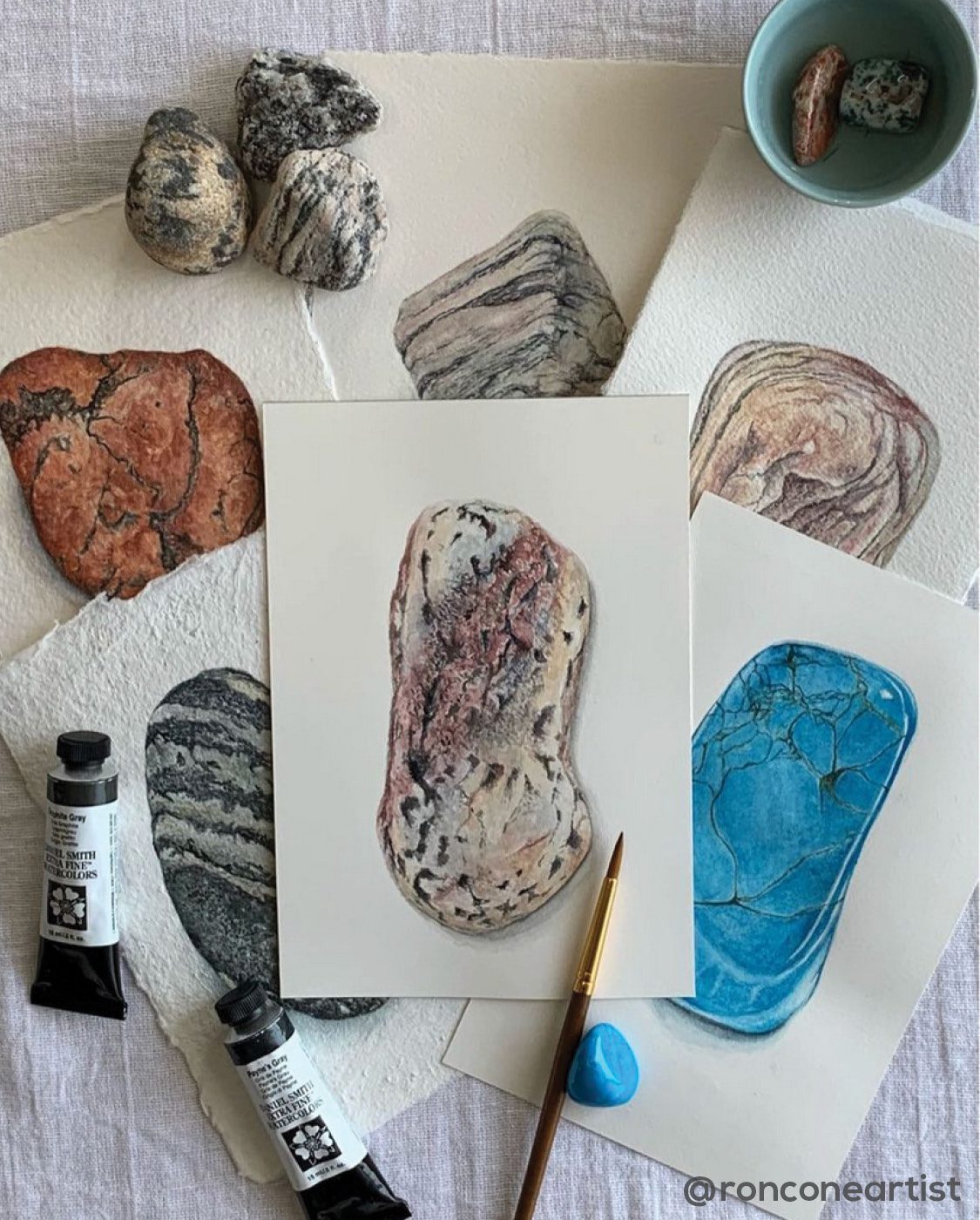 Lest you be inspired to pull up your bootstraps and pull yourself together, Patricia's current project shares the flip side of her first series. "The follow up project I'm working on is the opposite idea: that it's okay to let go. Even though things may fall apart, it's okay; we still can rebuild."
FOLLOW @ronconeartist on Instagram as she shares truth, beauty, and encouragement with her brush and be drawn into the beauty of the human experience that dovetails so wonderfully with the natural world!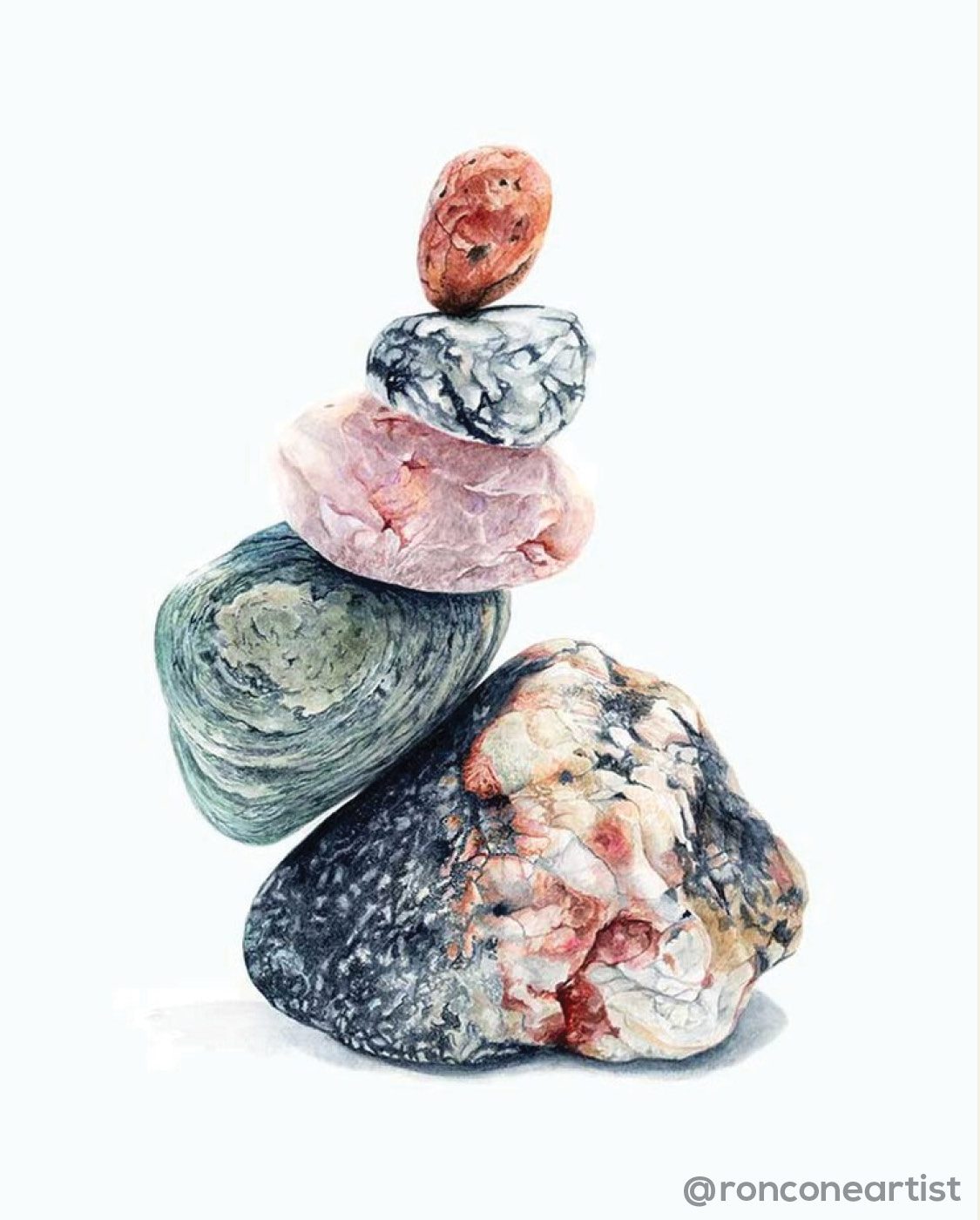 Painting as a creative outlet is what has kept Patricia going over these past two years. A teacher by day, Patricia would wake up at 5:30am before her class met on Zoom, "Practicing, practicing until I got more comfortable. A lot of papers went flying off my table!"
Now she meets monthly from her home studio in Richmond Hill, ON for mentoring with #Mastrius Mark Heine.
Patricia's dedication to her craft has paid off with stunning art that graces client's walls, gives back to worthy causes with Twitter Art Exhibit, and has travelled the world with Brooklyn Art Library's The Sketchbook Project!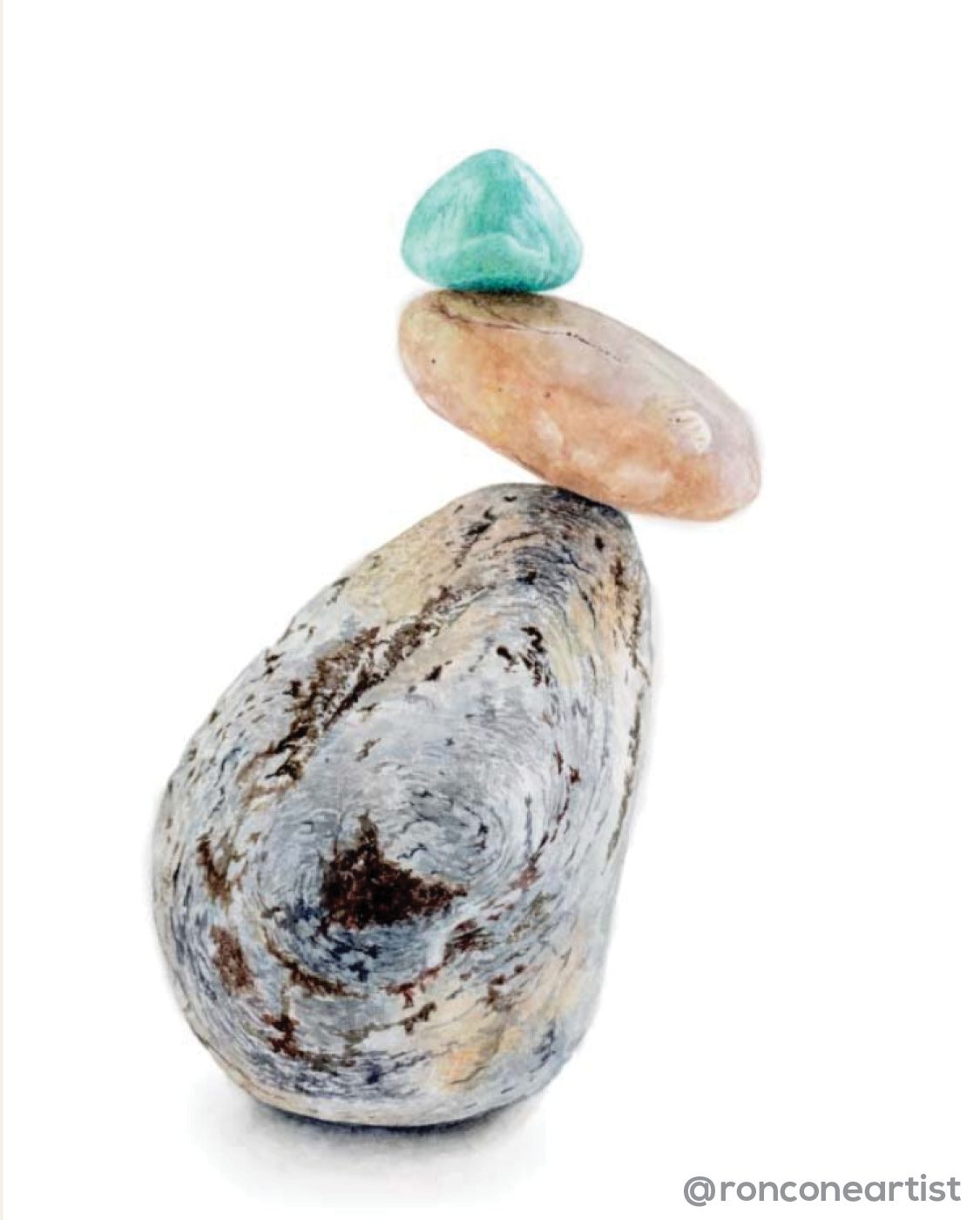 "Nature is delicate and so are we, but like nature we are also sturdy and can overcome more than we think. Especially in the times we live in now, I hope my work inspires others to never give up and to keep forging forward."
Author: LevellingUp
Date: January 17, 2022
Find Your
Master Artist GROUP!
Connect with the worlds best!