AMY STEINBERG
By LevellingUp
If you're into beauty (and really, who isn't?), then check out the work of this California-based abstract impressionist—#LUartist AMY STEINBERG!
After picking up painting at the advice of her therapist (don't you love therapists?), Amy now creates florals sumptuous enough to make you want to press your nose up against the canvas.
 "I keep thinking that at some point I'm going to get sick of doing flowers, but I don't seem to be!"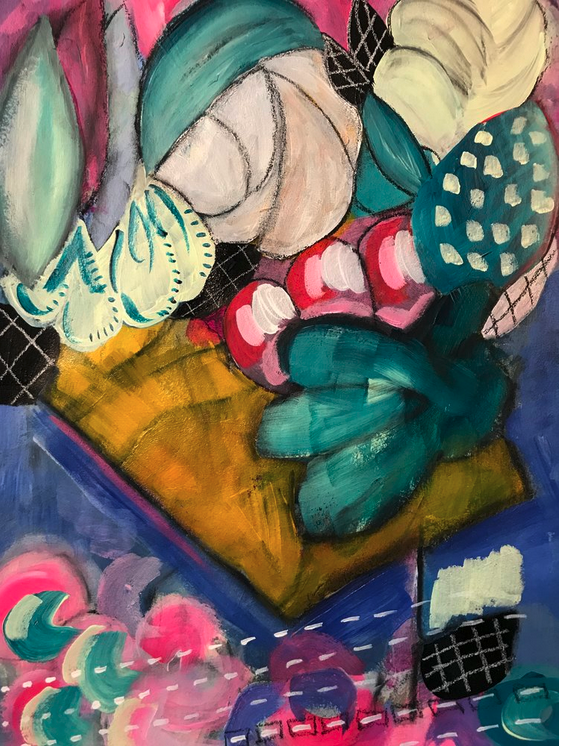 To develop her talent, Amy draws on #LUmaster

Ardith Goodwin

's intuitive creativity and special teaching ability. And the supportive accountability doesn't hurt! 
"In our monthly or bi monthly meetings, Ardith will show up and ask me, 'How are you doing, what's going on? Are you ready for next week's meeting?' and I'm like, Oh! I have to keep on my toes."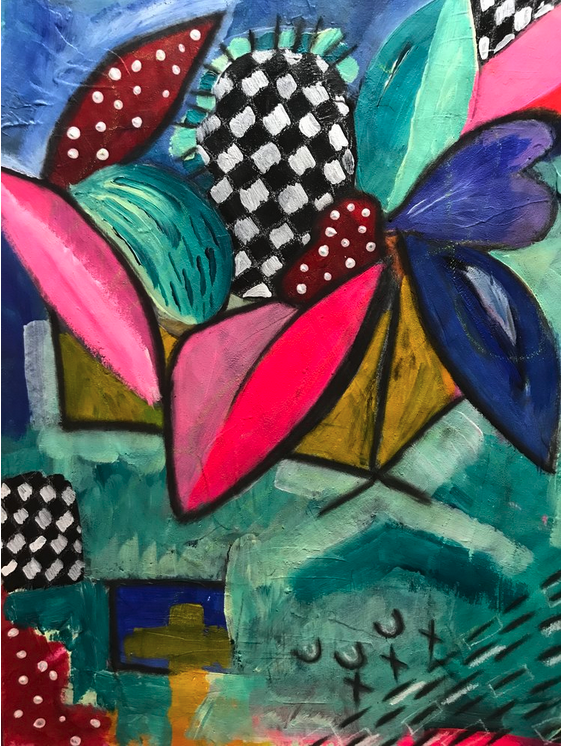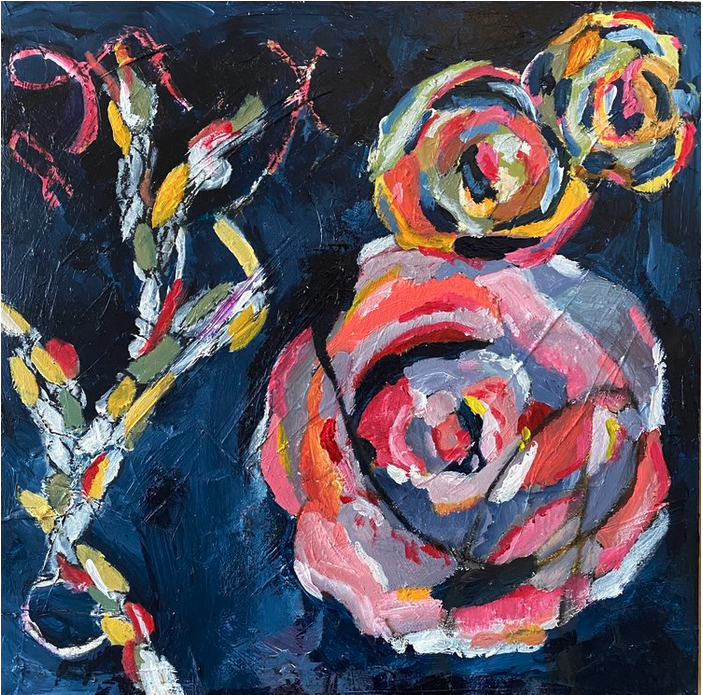 Amy is a great embodiment of the JOY that comes with being a creative. "There's just something about being in the flow of it, when you've got the music on and you're in your studio by yourself and you're painting—there's nothing more satisfying than that. That feeling is its own kind of high."
Part of the allure of Amy's work is her ability to let her subject matter, in and of itself, be enough. "I thought I painted flowers because they're hopeful, but after thinking about that, I'm not sure they're about hope as much as they're about just wanting them to be beautiful."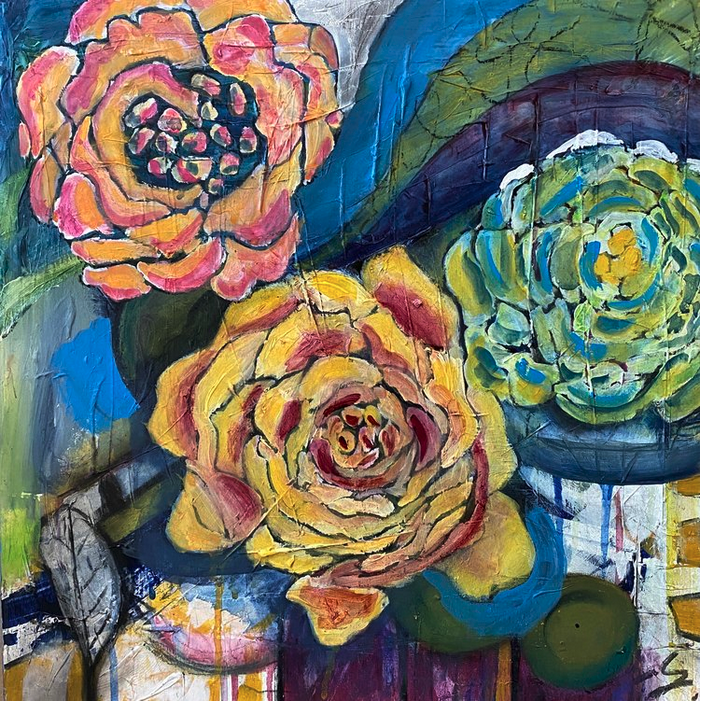 FOLLOW @amysteinberg's journey as she invests in working on technique, exploring the power of backgrounds, and shortening the distance between her brush and her heart.
"I'm trying to figure out not how not to make it perfect, but how to make it so it fits what I'm trying to communicate."
Thank you for sharing your art with us, Amy!  This world needs the beauty you create! 
Author: LevellingUp
Date: January 24, 2022
Find Your
Master Artist GROUP!
Connect with the worlds best!