Ana Zanella
By LevellingUp
It's our favourite time of the week!
Everyone please meet the fabulous #LUartist ANA ZANELLA!
Born in Brazil, living in Canada, Ana paints mostly with acrylic on canvas but there is NO HIDING her love for ALL things art! She incorporates everything from inks, watercolours, printing, image transfers, drawing, sewing and crocheted pieces into her work. She even started a mural on her backyard fence and her HUGE collection of paintings of the artist Frida Kahlo are a must-see!
Ana is an active member in the LU community, working closely with #LUmaster Veronica Funk and the other emerging artists in her mastermind group. She is also deeply involved with the arts in her local community. She teaches adults and children art classes, was a resident artist @motiongallery, has juried public art programs, and owned a 4cats Arts Studio!
Ana's life exudes a love and passion for the beauty and power of art. We especially adore this quote of hers:
"I believe that with art we can express our feelings and help people discover theirs. Art should be accessible to all people. Art is a way to bring people together."
Preach, Ana! Bringing people together through art is what we LIVE for. We're so glad we've found each other and that the LU community is making a difference in your career. Thanks for allowing us to journey with you on your creative path!
FOLLOW @anazanellaart to witness her vibrant work and CHEER her along!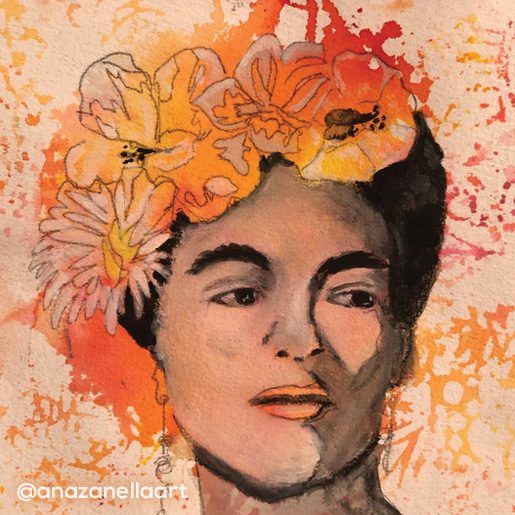 Author: LevellingUp
Date: June 1, 2021
Find Your
Master Artist GROUP!
Connect with the worlds best!