Ashley Thimot
By Mastrius
Through extraordinary paintings of ordinary days, #mastriusartist ASHLEY THIMOT shares the power of being thankful.

"There is so much beauty around us, we just need to literally stop and take that moment."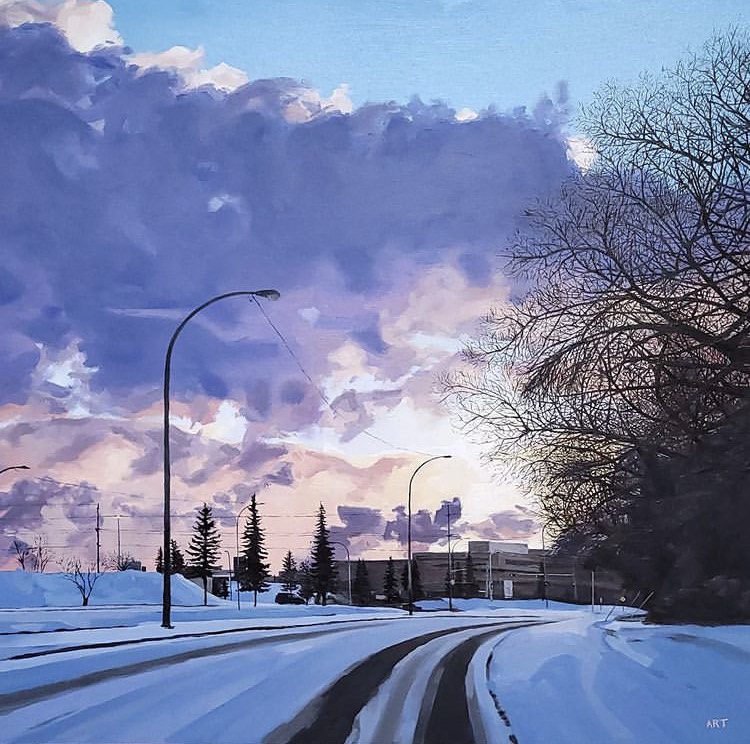 Ashley now paints romantic cityscapes and urban scenes of places close to home, radiant in the glowing light. "These are mundane streets. It's just, you know, 94b Avenue. But it's so pretty if you can open your eyes to see it." 
"We are very fortunate and there's lots who aren't as fortunate, so it's recognizing that and being okay with and happy with what you have. It's a constant practice of gratitude."
Based in Edmonton, AB, Ashley studied fine art and worked in design, though painting was always her passion. She was still looking for her artistic groove and niche subject matter when the Coronavirus ground life to a halt. With little else to fill the time, sunrise and sunset walks around her neighbourhood were a surprising jolt of inspiration.

"One of the positives that came out of Covid for me was being more aware that you don't have to go somewhere or spend an exorbitant amount of money. You can have something really wonderful right now, as you are."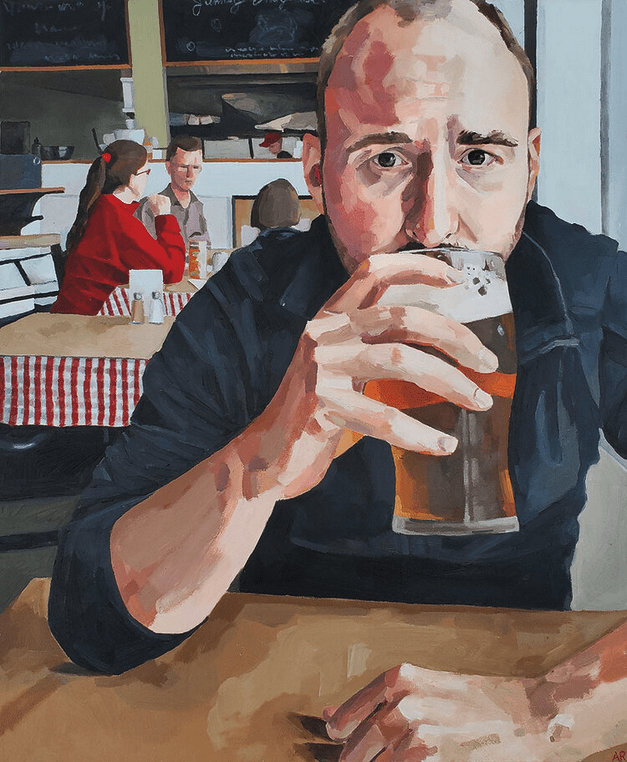 Ashley is honing her message and talent and getting it out in the world with the support of Mastrius Master Joseph Lorusso and Alex Garant—"This is maybe the first time I've had an honest critique in over a decade. It makes you just want to get better and better,"—and fellow Mastrius artists.
"I also really love the events with other mentors; you get so much out of it. I'm always cooking dinner at the time, and if I'm barbecuing, the iPad comes right out with me."
FOLLOW @ashleythimot_art's romantic and nostalgic work, painted from her small home studio/shared workspace with her husband. For which, of course, she is thankful.
Author: Mastrius
Date: July 11, 2022
Find Your
Master Artist GROUP!
Connect with the worlds best!