Anne deJong
By LevellingUp
Happy Friday, friends! A lot of us around here like to get out to the mountains on the weekend. No worries if you can't—today we're BRINGING the mountains TO YOU!
#LUartist ANNE DEJONG uses a palette knife and oil to capture beautiful places that are dear to her heart so we can bring that beauty into our favourite spaces!
Anne's background is in graphic design, but when she was a teen her Grandpa encouraged her to learn how to paint with oils, telling her that she would learn best by just doing. Simply buy some paint and start painting!  She did just that and has been painting with oils ever since.
Always on the go with four daughters at home, Anne makes space for her art and the mountains she loves. She apprentices with #LUmaster @langevin_david to keep honing her talent, and we're loving how her investment in her creativity is bringing joy and beauty into the world!
FOLLOW @annedejongart to wander through the majestic landscapes she creates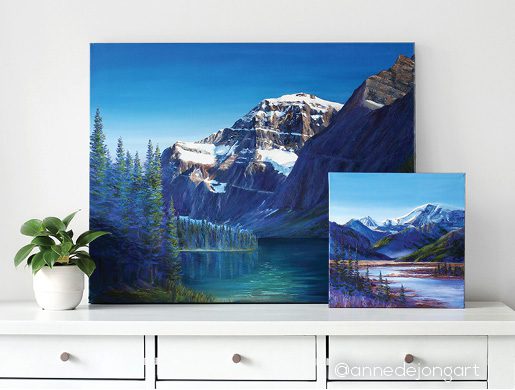 Author: LevellingUp
Date: June 1, 2021
Find Your
Master Artist GROUP!
Connect with the worlds best!