Amaka Eneh
By LevellingUp
Surgeon by day; artist by night. World, meet #LUartist AMAKA ENEH!
A modern, global citizen, Amaka grew up in Southern India, the Middle East, and Toronto and is now Victoria, BC's leading eye surgeon specializing in complex glaucoma and cataract surgery.
Art, specifically watercolour, started for Amaka as a way to zone-in and be in the moment—similar to surgery but without all the pressure. She didn't expect her art to be a huge compliment to her practice.
Occasionally Amaka's caseload will include surgeries with tricky and unique challenges. On more than one occasion, the creative solution to an issue has come to her while painting! "It's something about turning off the rational brain that's constantly thinking and judging and allowing the creativity to speak."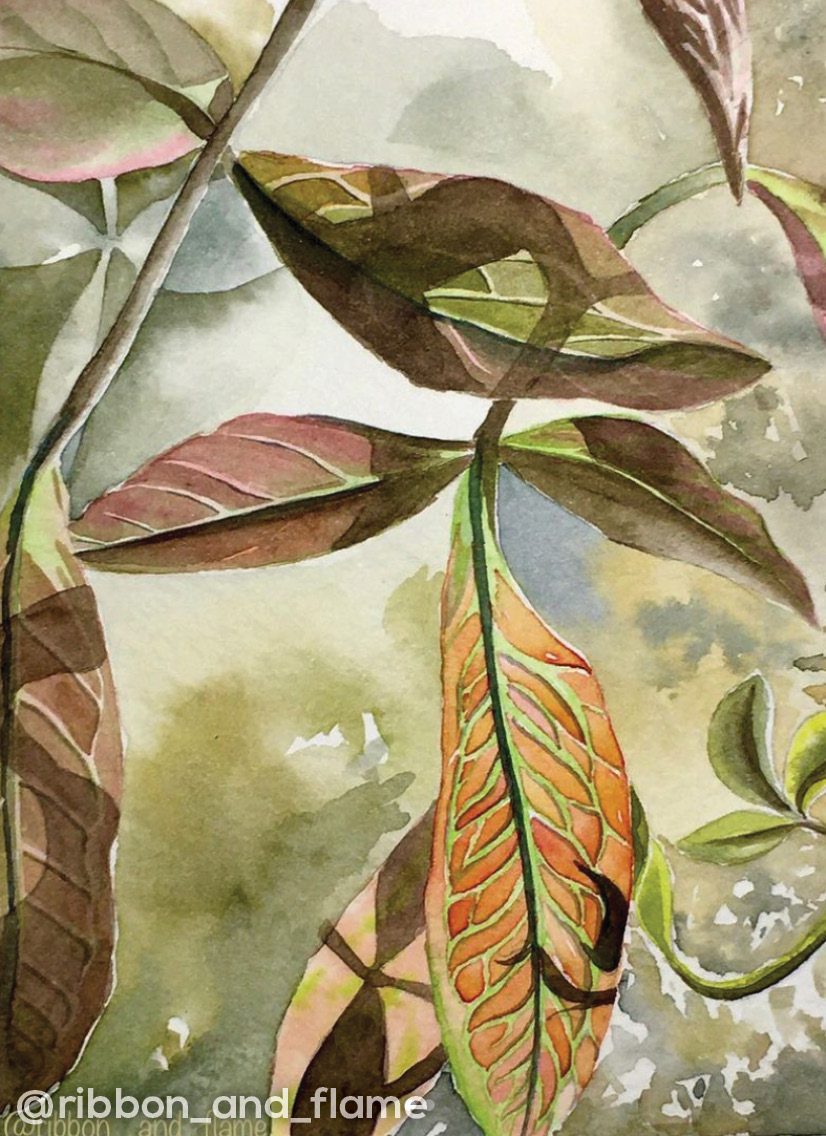 We also cannot say enough good things about Amaka! Check out and FOLLOW her at @ribbon_and_flame. She gleans inspiration from her morning walk to work (her staff pick out the twigs from her hair before her work begins), and you'll see she's not afraid to feature shadows or torn and fallen leaves. She believes that, when viewed in the right light, they all become beautiful.
We love the way you see the world, Amaka! Dare we say, you give more than just your eye patients better vision.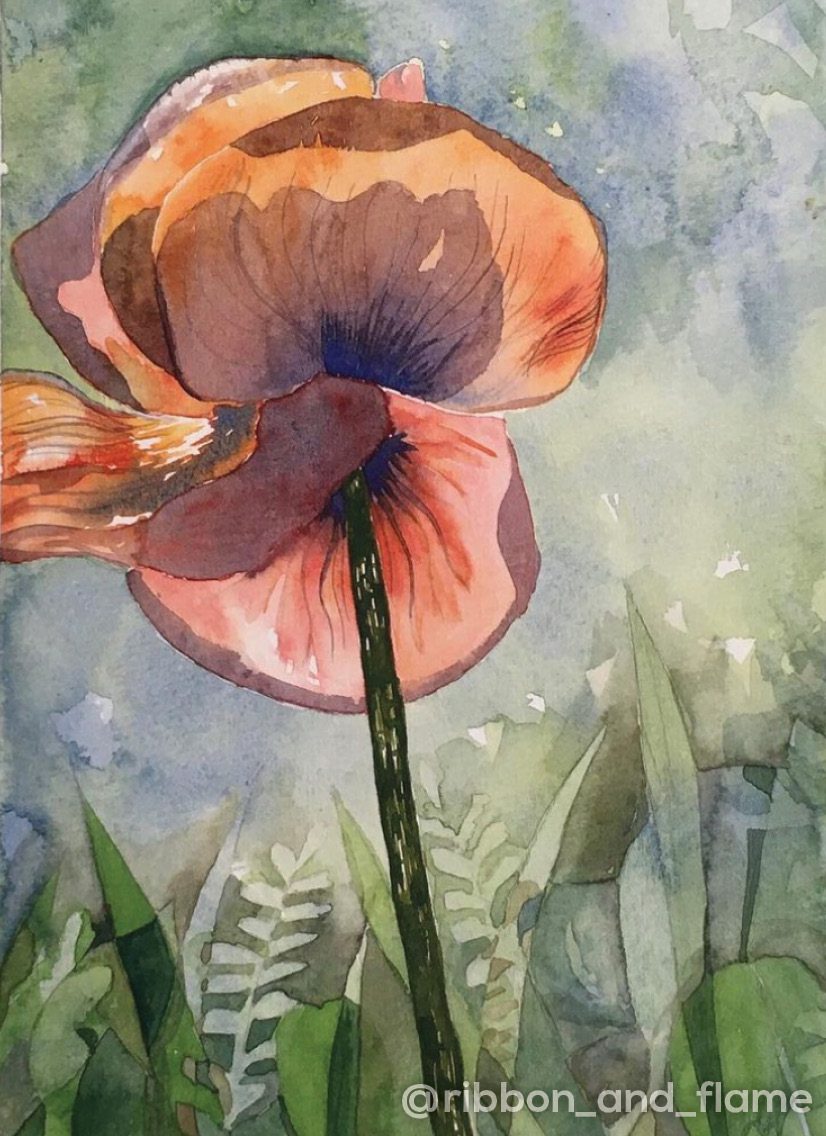 On top of that, having her paintings on her exam-room walls (which at first was just for her own enjoyment) has been an amazing way to connect and build the rapport & trust that's vital before patients go under her knife.
Amaka joined LU for mentoring with #LUmaster and fellow Victorian Mark Heine at a time when all her paintings fit in a shoebox—she was accustomed to working in micro. Mark encouraged her to "get rid of the box" and go bigger. Her paintings now are 5 times larger!
"I cannot say enough good things about Mark. Those six months in his class were so massively invaluable. He just sort of blew open my mind."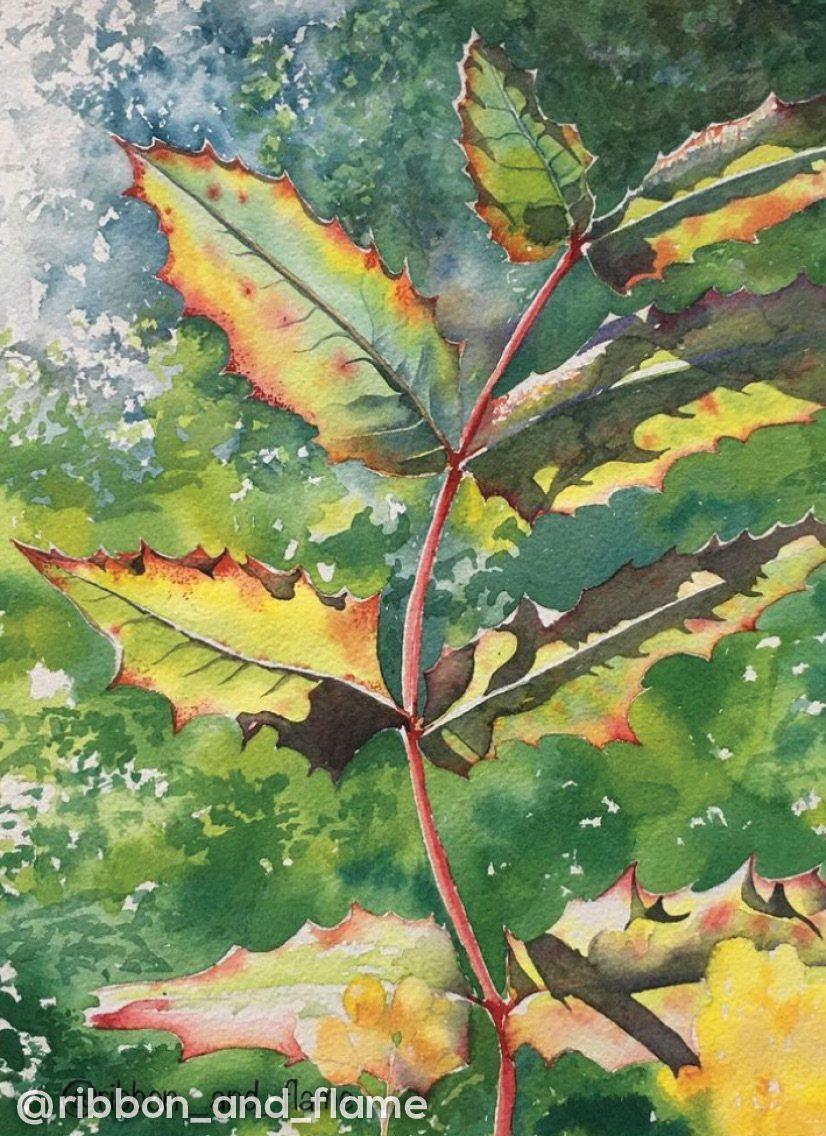 Author: LevellingUp
Date: December 9, 2021
Find Your
Master Artist GROUP!
Connect with the worlds best!