Aggie Armstrong
By LevellingUp
World, meet multidisciplinary #LUartist AGGIE ARMSTRONG!
Aggie is a FORCE, working primarily with watercolours, acrylics, and fibre arts (embroidery). She uses her punchy, bright collages to explore and elevate fibre arts' predominantly feminine and domestically-relegated reputation to one of a respected fine art media.
Living west of Toronto, Aggie works out of an old milk house that she and her husband transformed into an art studio. FOLLOW her IG account to see her studio and all her beautiful works of art.
@Aggie_Armstrong came to LU to apprentice under #LUmaster Julie Himel, who described Aggie's mission like this:
"Aggie, your work is multilayered in meaning and symbolism… You are creating a call to action, shining light in the threads of the past, picking them up, and making them with a new perspective."
She is HUGELY passionate about her art and everyone who knows her can't help but feel the same!
@Aggie_Armstrong, we're honoured to witness your process, art, and all the heart that goes into both. Thanks for being an amazing member of our LU community!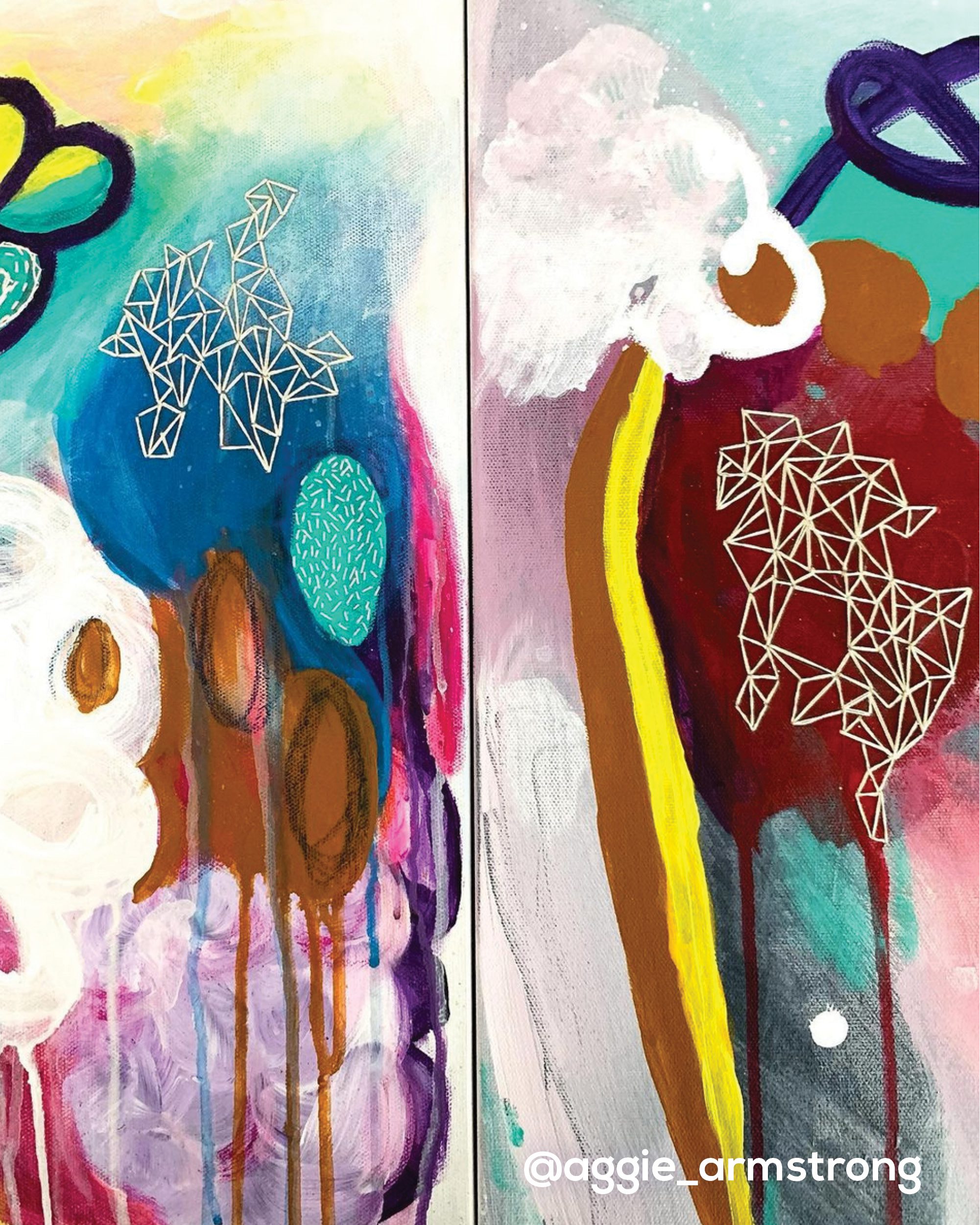 Author: LevellingUp
Date: June 1, 2021
Find Your
Master Artist GROUP!
Connect with the worlds best!