The mountains are calling—and they called acrylic artist and Mastrius navigator ABBY WILSON to paint!

Abby and her husband moved from Ontario to the little mountain town of Nelson, BC, five years ago for more outdoor recreation opportunities. Every time she hit the trails or came upon a waterfall, however, she felt, "I have to paint this!"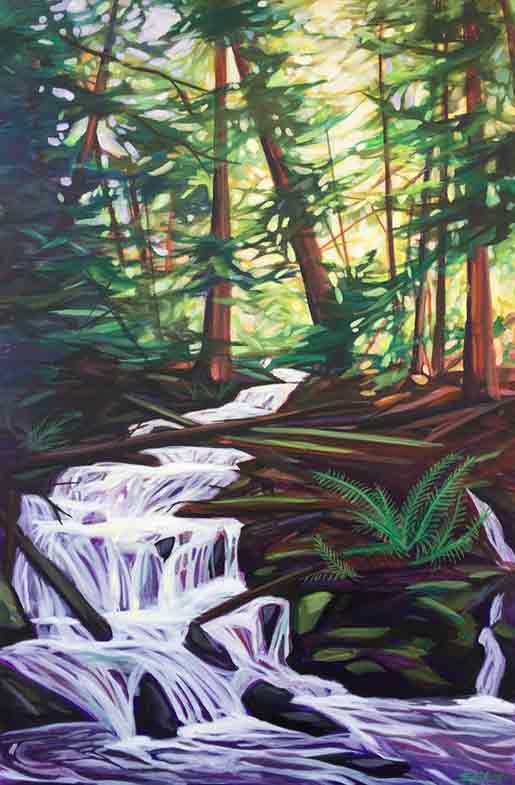 Alongside raising her daughter and a full time job as a business analyst, Abby is also a new Mastrius navigator, supporting artists like her who benefit from a safe and experienced online artist community. "Especially with a new baby, Mastrius made it accessible for me to work with master artists like Doug Swinton and David Langevin. I like the flexibility and accessibility it allows everyone to fit art around parts of life."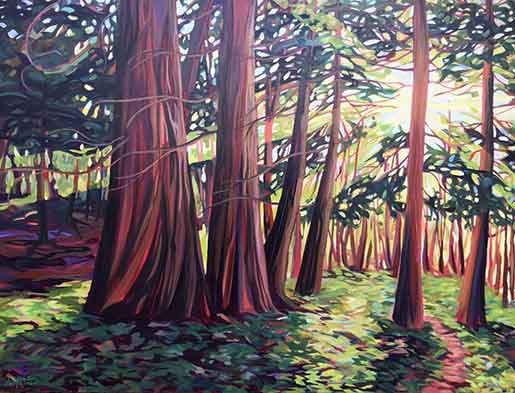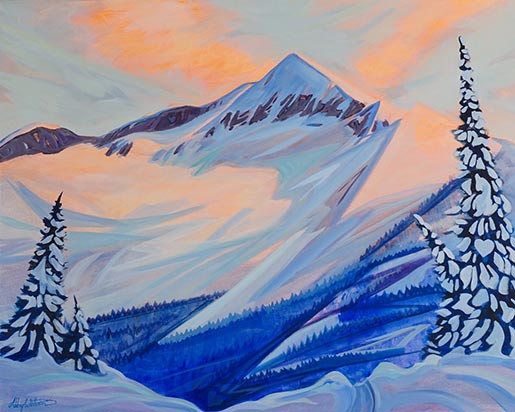 Inspired to capture the landscape's breathtaking beauty, Abby now works painting into her everyday life. Drawing from photographs as well as sketches and studies she makes along the trail, her contemporary, graphic landscapes are in high demand.
Yet Abby is determined to use her art to give back as much as it has given her. Over the pandemic she released a colouring book of BC's Kootenay region, raising $6000 for the Nelson Community Food Centre. And after giving birth last summer amid the triple threat of a pandemic, heat dome, and forest fires, Abby donated a series of paintings that now hang in the hospital's staff break rooms.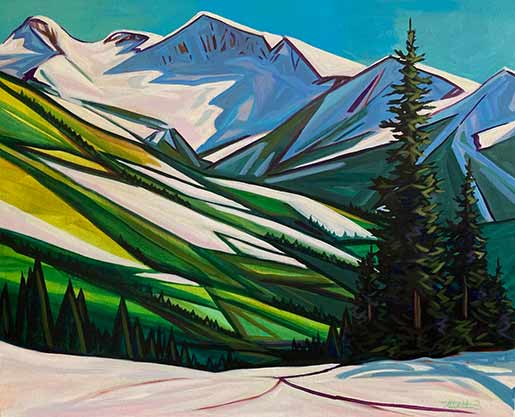 FOLLOW @abby.wilson.art for more sweeping mountain scenery or simply to ogle the amazing mural she painted for her baby's room! And if you're in the Nelson area, stop by her studio during the Columbia Basin Culture Tour to sweep up one of her plein air works or studies—available on a sliding scale because Abby believes "everyone should be able to own original art."
Author: Mastrius
Date: July 27, 2022
Find Your
Master Artist GROUP!
Connect with the worlds best!