Jean Parker
By LevellingUp
ALLLL the end of the year feels!
We're looking back at all the artists who have been on the journey this past year with us—spreading ideas, beautiful art, and hope. We're looking back at YOU!
What began in 2018 as an initiative to develop business leaders evolved into a full blown mission to support creatives around the globe!
One LU creative has been with us since the earliest days—first as a leadership guru and now as an emerging artist. We're so thrilled to end this year with celebration as we turn the spotlight onto #LUnavigator JEAN PARKER!
Jean is a CFO turned educator turned leadership coach; now adding acrylic artist to her resume! "Creativity sits in every part of what we do. The gifts we've been given are sitting in us—the question is how we tap into them, how they come out, and how they're connected to others that inspire them as well."
With Jean's double coaching/creative background, she has some amazing advice for artists starting out in their art career.
"Creativity sits in every part of what we do in the world. And really what we're talking about is process, which I absolutely love but I'm also terrified by. Do I really know how I'm going to come out with this thing? And in painting, the ugly phase lasts for like 90% of it, right?!
Part of it is the stepping in. Everything is a journey.
This is a journey of many little steps. I paint my first painting, and then I take it to my first group, and then we chat about it, and then we laugh, and then we try something new and then I ask my first question and then maybe reach in and show somebody something. You see, it's a lot of little stuff.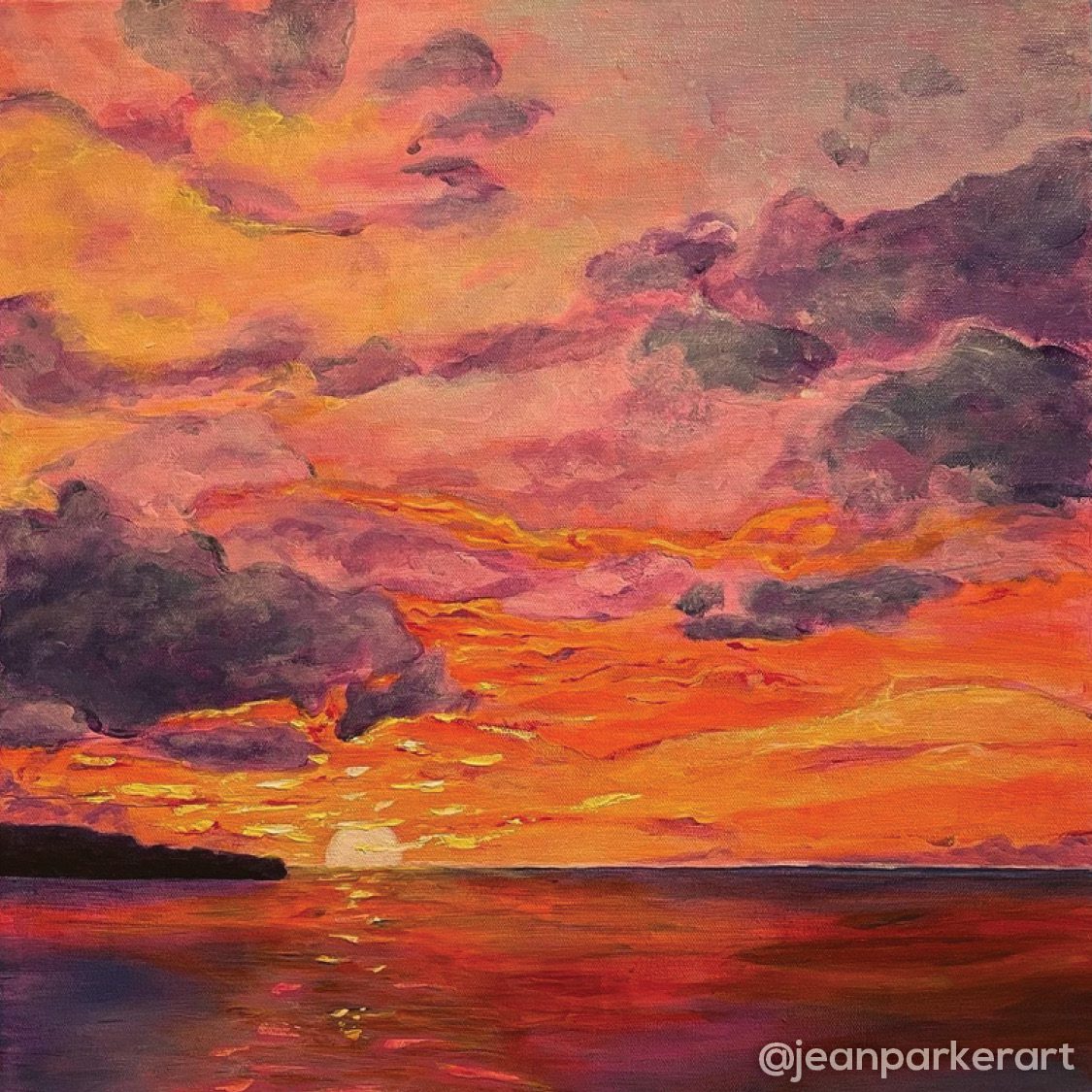 So what I would advise artists who are stepping into a space of 'I want to grow and really hear what people have to say' is: SLOW DOWN a little bit and just ENJOY this journey together. I have learned through life that the journey is really what we're doing. It is in the process and in the community that we get what we're looking for."
THANK YOU, @jeanparkerart, for encouraging us this year!
And BLESS all you creatives out there as you go forth into the new year, embracing the process and making art that is more and more YOU!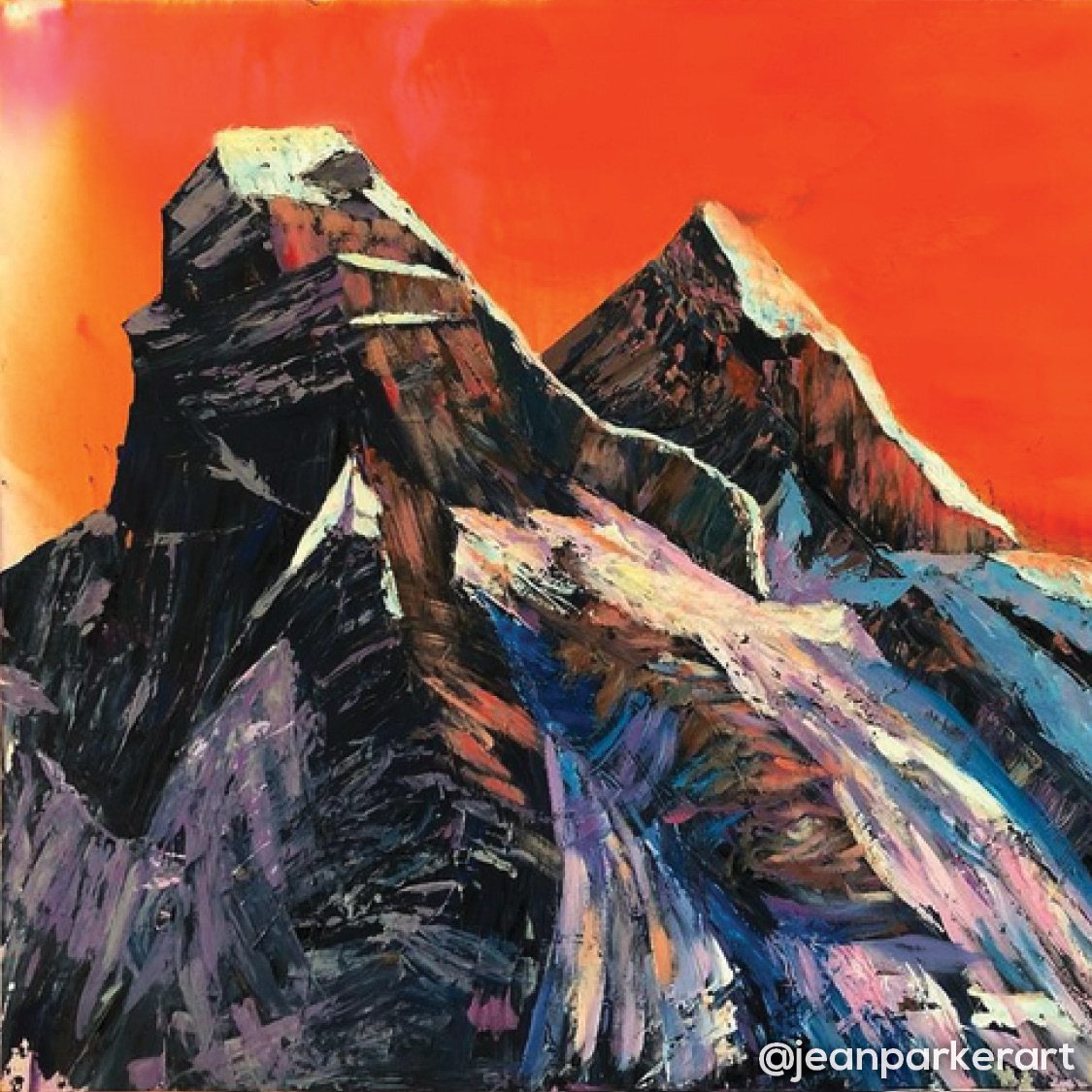 Jean specializes in bold strokes, colour, and capturing that vibrant and magical energy she finds in the natural world. Though she's painted recreationally for the past 15 years, this year she created upwards of 50 paintings!
The artists she's encountered in the LU community have made all the difference. "We never learn just by listening or watching videos; I think we have to be in it. Even though the act of painting for me is very individual, community is a big part of what has built this."
Jean is a huge asset to the artists in her mastermind group, working alongside Master Artists to be what she calls "surround sound," building up the inherent and unique strengths of each #LUartist in her groups. You want an art ally? Join #LUmasters Clarence Porter, Doug Swinton, Heather Pant, Sharon Fox Cranston, or Susan Harrison-Tustain and hang out with Jean!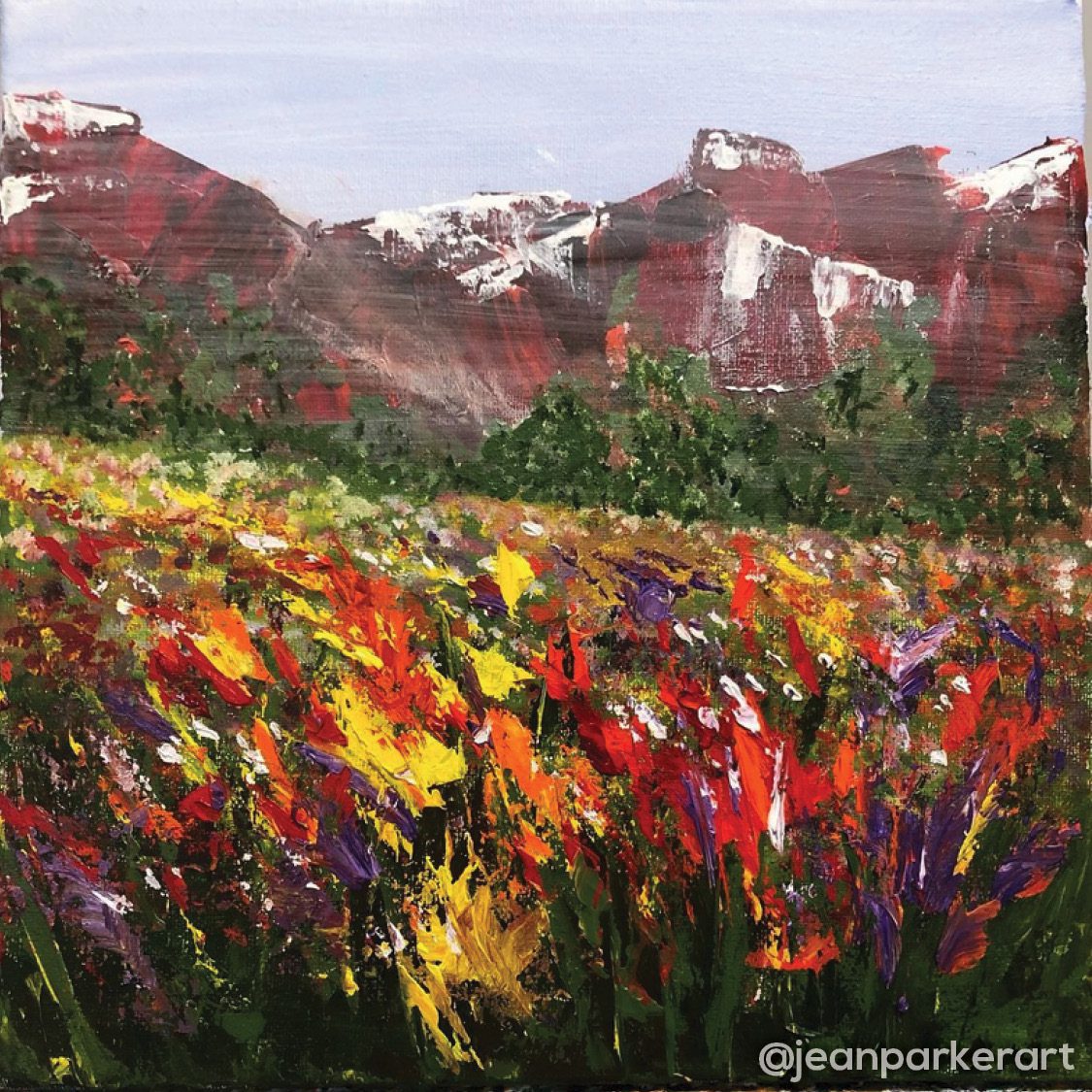 We all have stories of when we were kids and an adult said something to us. For me, it was when I was in grade four and we were sketching and I was using the color orange. A teacher came up and cut it down. I never sketched after that and I hated the color orange.
We can easily be cut down, but THE FLIP CAN HAPPEN in a supportive group. Now if you look at my paintings this last year, nine tenths of them have orange in them!
I cannot believe how much I've grown in what I know from what I knew a year ago. I want that growth; it helps me to live life to the fullest.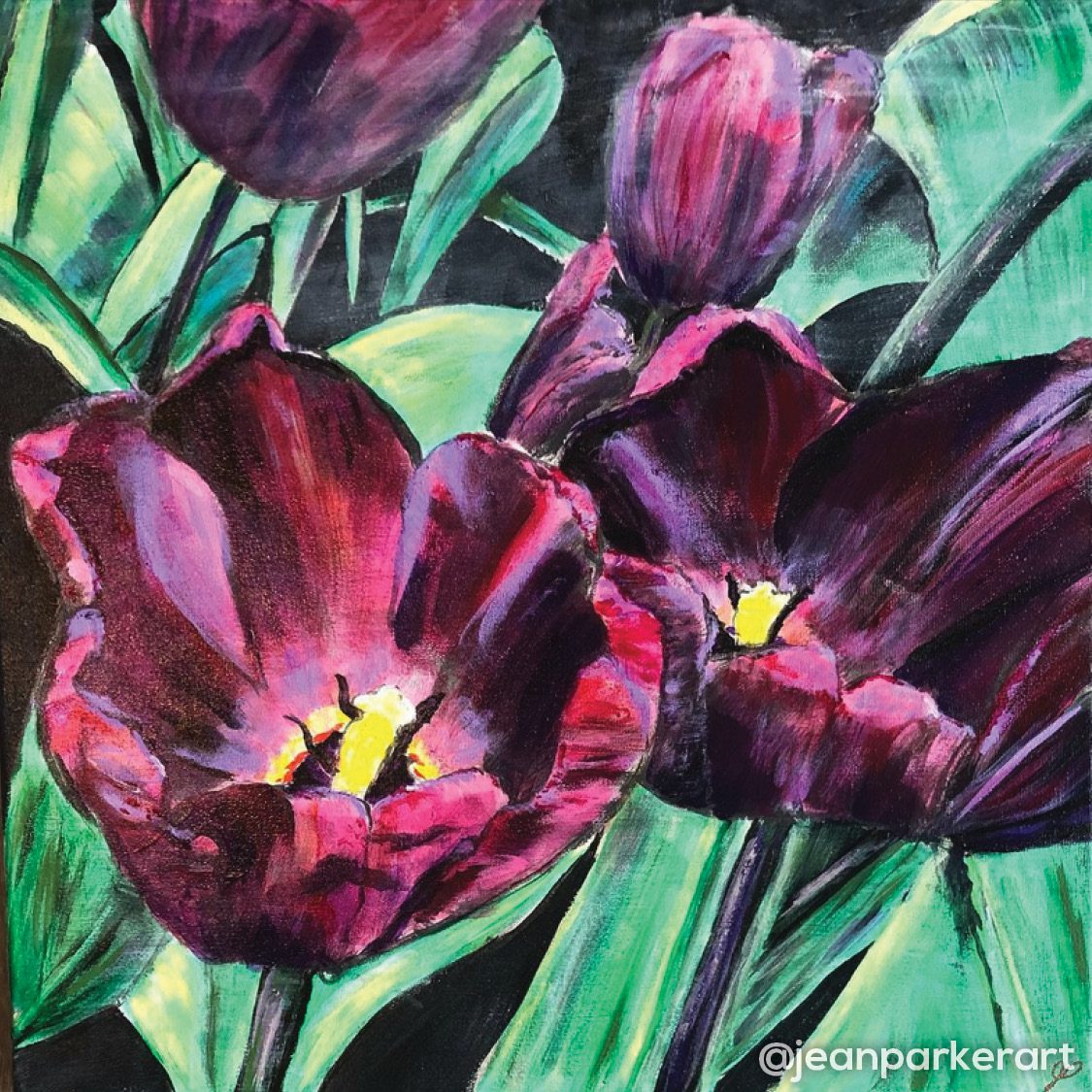 Author: LevellingUp
Date: December 29, 2021
Find Your
Master Artist GROUP!
Connect with the worlds best!